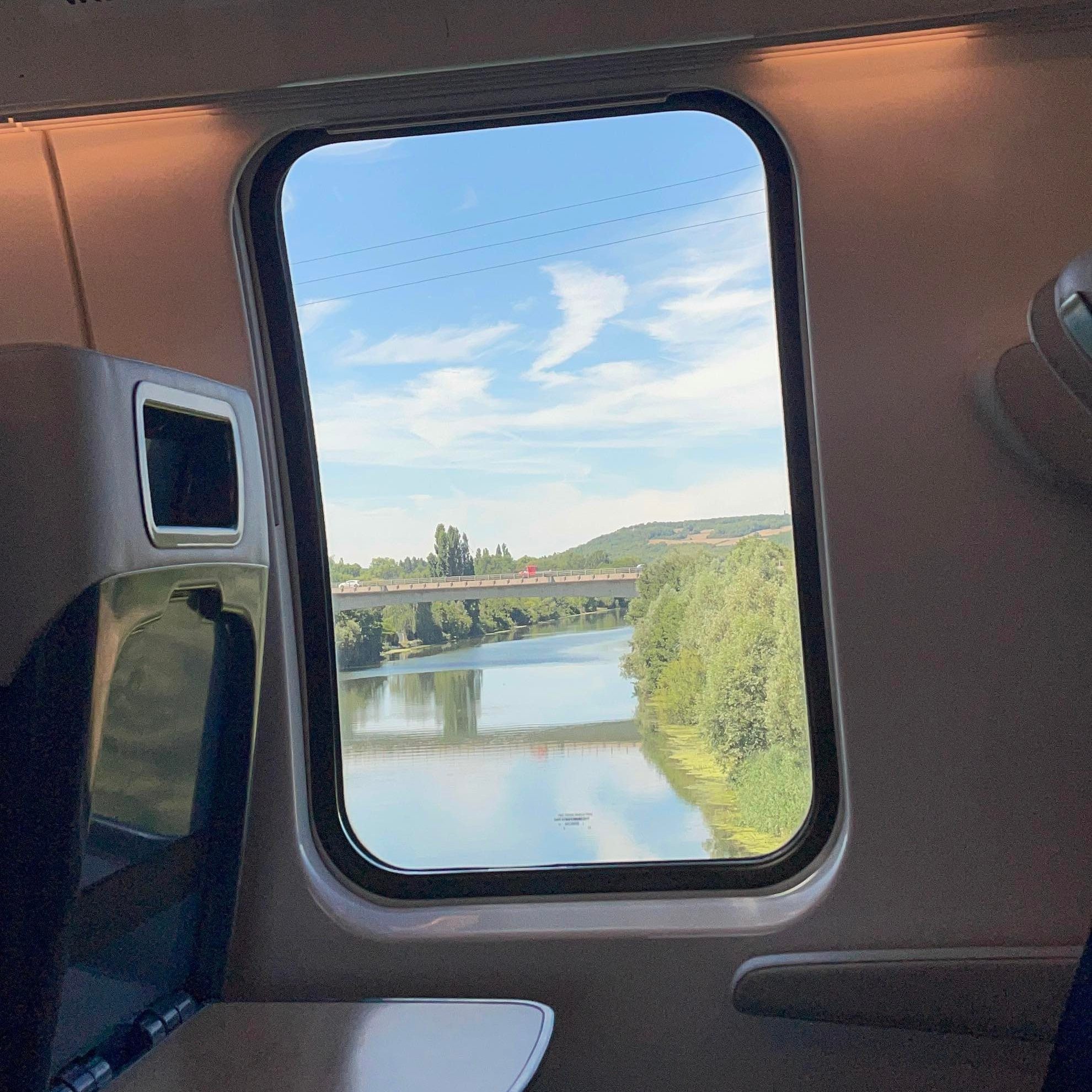 I am on the road to Paris after a short break/eid in a small town in Normandy. Although I couldn't make it for eid with my family due to circumstances out of my control, my planned short break coincidently came at the same time as eid al-Adha. I am trying to make short solo trips a habit, especially in France. I have so many places to visit since I have been living here in for four years. These short trips allow me to reflect on myself, my journey, and my decisions. I am not biased, but I always make the trips to be by the sea.
"You can take the girl away from the Mediterranean, but you can't keep her away from the sea."
Anyway, as I am on my way home from Normandy, towards a temporary or perhaps a place to call soon permanent, I feel better than before going on this trip. Especially since I think I am at the crossroad of essential shifts and steps to take. Time in Paris has been a little difficult recently, and I've been trying to fight many thoughts and ideas.
Slowly but steadily,
I felt like I was suffocating since I started returning to old habits. For example, I am overworking and not getting enough sleep. After being away from my home country, Libya, I finally feel homesick. My therapist recently told me that I need, at this point, to be taken care of after this long. He explained that I had been caring for myself for a while now. Only when he said, it did it hit me hard in the face.
It affects me on many levels, but I realized, through this short break in Normandy, that I need not try to control this journey. By letting things fall into place as they should. Maybe some of the things I want right now are not for this period of my life, and it's okay. With time, I think I don't give much credit to myself. However, I know that I bounce back from difficult times and that during hard times, I remain focused. Of course, it didn't happen overnight, and I'm still learning because it is a trial and error experience.
The bottom line from Normandy,
I am trying to convey here that caring for yourself is not a privilege but a mental and physical necessity. Unfortunately, our rush and fast-paced life are shifting our focus from ourselves towards achieving and working 24/7. Making us believe that this is what life should look like, but it is not the case. Life is, in fact, about finding balance and making time for ourselves and our loved ones. I'm aware that I lost a social life and memories with my own family and friends, but I'm the one paying the price in return for achieving more.
A few hours ago, the internet broke with the picture released by NASA of the universe through the Webb telescope to remind us how small we will always be in this life. Dear readers, take it easy and remember that life is about balance. Throughout it all, remember to make memories you will look back on happily, not only professional achievements.