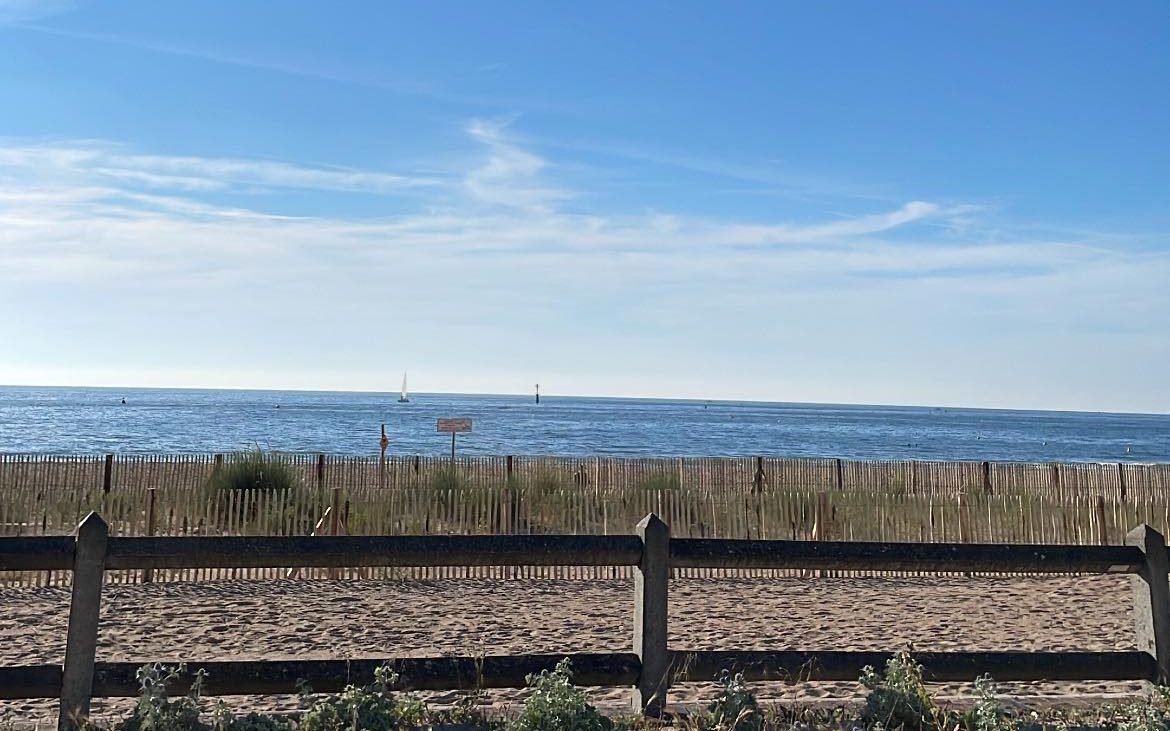 I am writing this quick post in front of "la plage d'Houlgate" in northwestern France to wish everyone celebrating Eid Mubarak. To those who don't know Eid al-Adha, it is in the month of Dhu al-Hijjah, the 12th month of the Islamic calendar. The Muslim community celebrates it with much enthusiasm. It marks the culmination of Hajj, the pilgrimage to Makkah in Saudi Arabia, which Muslims around the globe celebrate.
I hope everyone has a joyous few days of celebration. Today is a time to celebrate and serve those in need. Also, for the community to come together, an occasion for deep reflection. May today bring you joy and closer to your loved ones. May Allah accept your good deeds, forgive your transgressions and sins and ease the suffering of all peoples around the globe.
Since I couldn't visit home for an eid break with my family, I decided to go to the northern coast by the beach, my favorite place to be, to take some time off. Although we have only finished the first half of 2022, I feel drained. So, I decided to take some time off from the busyness and rush of Paris for time to think and reflect.
I've been on the go for quite so long, and I don't take long holidays. Taking a solo trip is something I hope to make a habit. I started doing it last year and decided to do it this year too. This time, it came at the same time as Eid al-Adha. Make the best of this eid and enjoy it with your loved ones. I know how exhausting it can be, especially for women with the preparation, but it is worth it. I pray next year I get to celebrate eid with my family.