Posted on January 25, 2021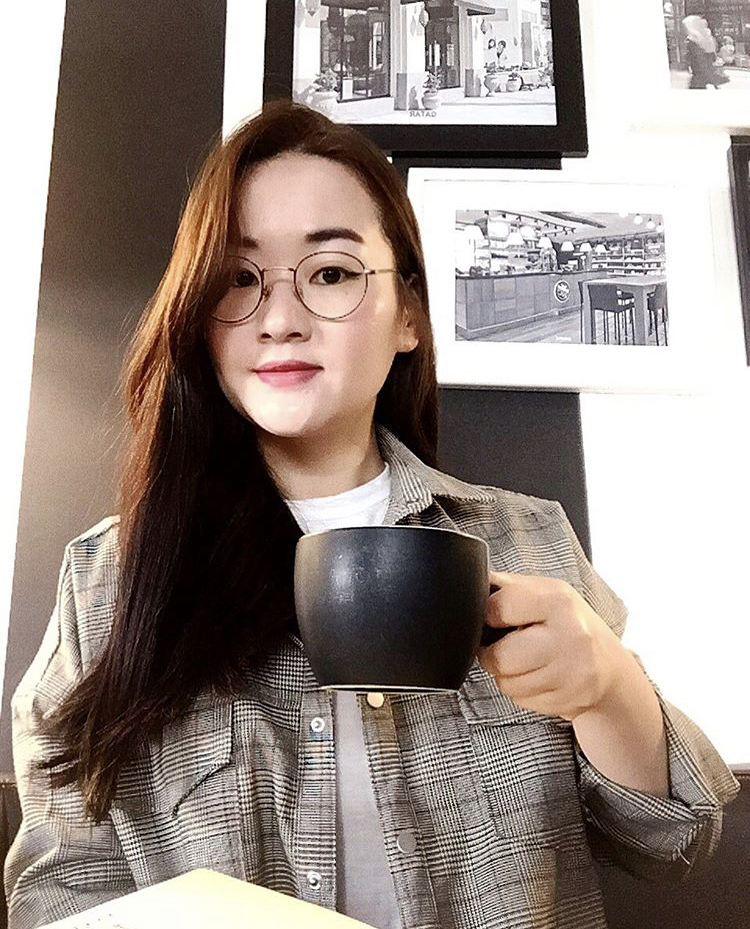 A few months ago, I came across an account on Instagram sharing beautiful visuals inspired from the MENA culture. I was amazed by the work. Therefore, I wanted to know more. Especially that this artist highlighted Libya. Turned out that she is South Korean! I was more amazed that she was specific in her work around the MENA region. I knew that I needed to interview her for an article. Then, I decided to reach out to the artist behind this account and she was so open to my request. I am sharing with you the story of the Qatar based visual artist, Kim.
Kim or as called in English, Tina, sometimes called Tina Kim, is originally from South Korea. She is currently working in Qatar. In her home country, she used to work as a social worker. She went to an art academy because of her mother. She wanted to develop her senses through art. Three years ago, she went to Vienna and saw a painting that touched her senses and it is how her story started with art. 
She started to practice art about five months ago. Due to COVID-19, she spent a lot of time home and she used comic books to draw. In her twenties, she wanted to volunteer in all Asia and she learned the local culture. However, after moving to Qatar, she began communicating with people all over the MENA region and learning about the diverse culture.
Moving to the MENA region
She moved to Qatar because of her work. Kim has some basic understanding of some of the middle east culture. However, she noticed that in mass media, there problems are more focused than any other factor or aspect. She wants to show people how they are living and to show what people do and how life is good in the region. She learned that they use Arabic language. By listening to people, she learned so much about her first visual which was about Qatar. She got the idea from her followers.
She explained that Instagram gives a visual curiosity and help people understand the region through her artwork. In the beginning, her page was private. Now, she learned from YouTube how to manage her page publicly and make it a work-related space. She has the chance to interact with her audience. She has only 700 followers but she has good interaction with them. "It is not about having too many people but more about interacting with people" Kim added. She wants to create good content and people want to share ideas with her.
Kim managed to focus on the Libyan culture, too. When she started a cultural week to focus on each country and culture, she didn't know much about Libya. She only know about Gaddafi and that was it. After deep research on Libya; she found out that the country is very unique. She discovered that Libyans are deeply connected with their traditions and they have a very beautiful fashion sense.
Her Next Steps
Her inspiration in her artistic career is to finish covering 22 MENA countries and to have her solo exhibition. She wants to publish a MENA picture book with stories next year. In addition, she hopes to become a cultural artist and maybe someday, she can move to other cultures.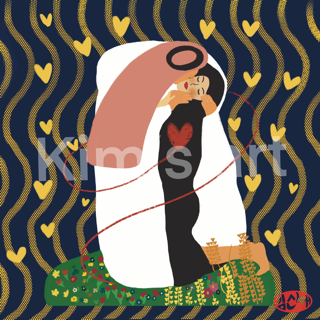 She said that being an artist does not only revolve around the process of drawing and creating. In fact, artists can do everything from marketing to PR. Through drawing, Kim learned a lot and it could possibly become her long-term job in the future. She hopes by this year, she can do many things in relation to this project and introduce people to her work around the MENA culture.
You can follow her amazing work on Instagram: kim💋 (@sinae_artkorea) • Instagram photos and videos