Posted on January 19, 2021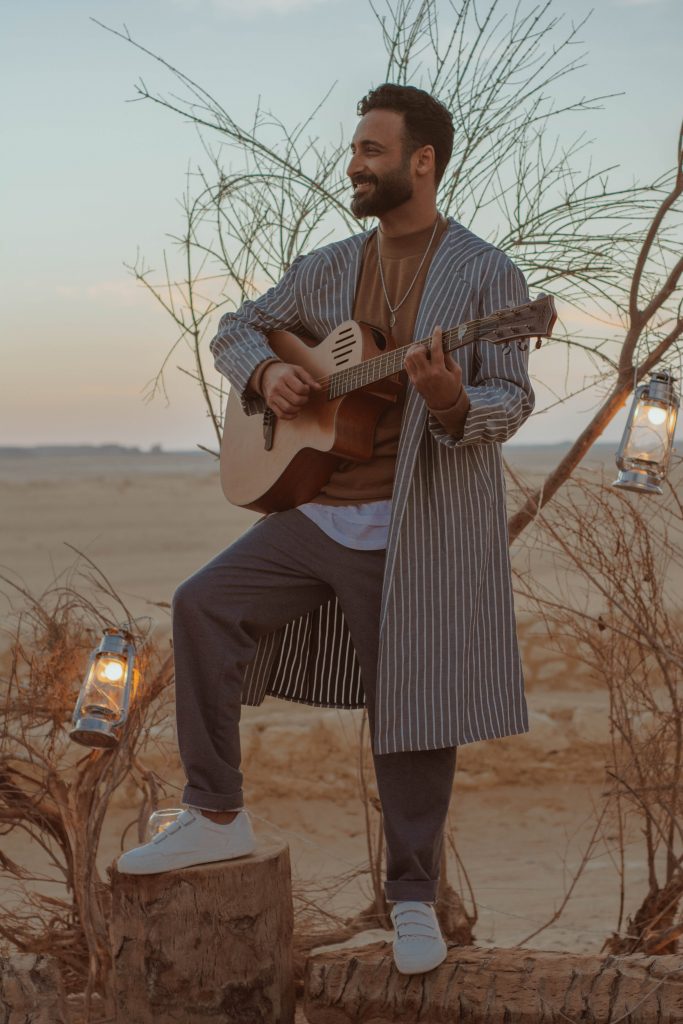 Music has a great influence on communities around the world. It makes up a huge part of any social structure. It is an important ingredient in the "cooking" of culture and identity. Many people have shaped and reshaped the way music is in Libya.
Today, I am sharing with you the story of a very well known name in the Arab region, the music producer Mahmoud Shaari. His brother is the famous musician Hamid Shaari. It is important to remind people that Shaari family was against the Gaddafi regime. They were sent to exile in Egypt where the family is based now.
Mahmoud started his work in media and sound production in 2005. He founded a radio station called Rehab FM and worked in media until 2015-2016. As a producer and composer, he worked a lot during the uprisings in 2011 with many artists.
Artists from the Arab Region
Mahmoud worked with many Libyan musicians. For example, Asma Salim, Salah Ghali, and Moataz Najm Eddin, He also worked with big names in the Arab world. For example, Somaia Alkhashab, an Egyptian actress and singer. Tahra, a Moroccan singer. Ragheb Alama as well, the famous Lebanese singer. Hamaki and his brother of course, Hamid Shaari. Mahmoud hopes to work with the young artists in the Libyan scene now, for example, Omran and Bahjat.
There is no syndicate or official institution that would protect artists in Libya. People who make music now, they do it with their personal efforts and support from their peers. In Libya, they have the highest creativity rate than in other country. However, the support is what lacks the most. Regardless of the current situation in Libya, there is still good artistic work, Mahmoud added.
What needs to change in Libya today
There should be support to help artists. The Libyan culture has a high exposure as it is so unique and Mahmoud is using it in his work. According to Mahmoud, there should be a syndicate of Artists for Libyans. Also, songs must be registered before they are released. For any channel to use any Libyan song, the channel must pay for the syndicate. Thus, this will ensure the protection of artist and every song must have official papers. The government must and should support artists.
Mahmoud's challenges as a music producer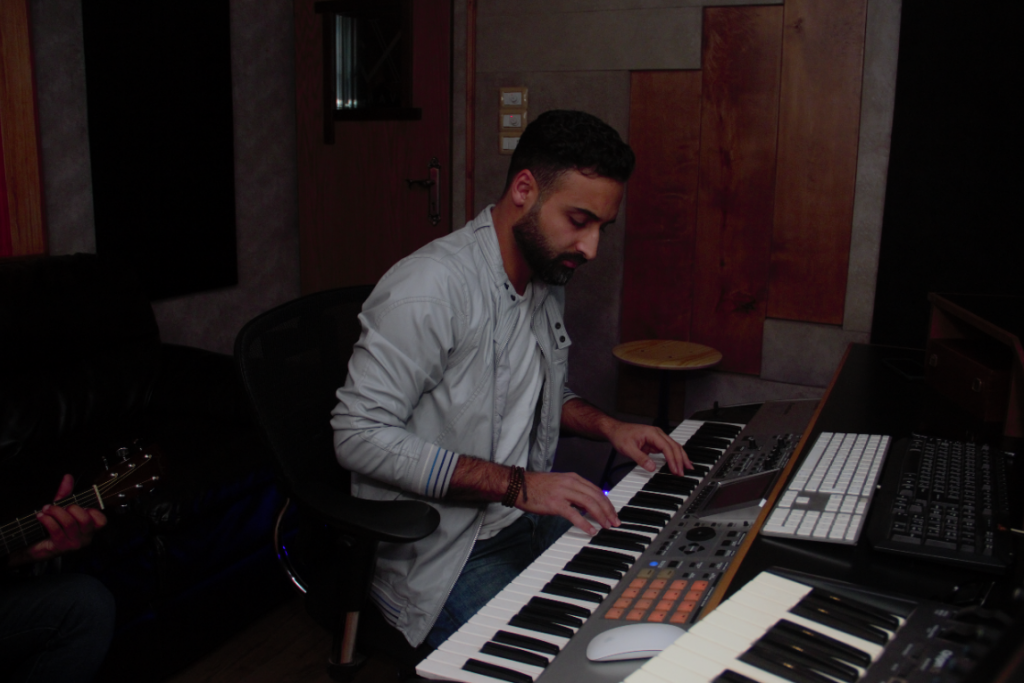 His connections helped him a lot in his journey as his brother is a musician. Artists in Libya who are based abroad are doing well compared to those in the country. Many artists in the Arab region are looking for the Libyan touch in their music. Mahmoud stressed that the main challenge is for those in Libya. Many companies want to include and infuse the Libyan culture.
But, fear is an essential variable due to the unstable political situation in the country. The number of Libyan channels is extremely high after the revolution and many agendas support many channels because they know the role of art and media in the country. Nevertheless, challenges still prevail the scene and restrictions are tightening the potential of many.