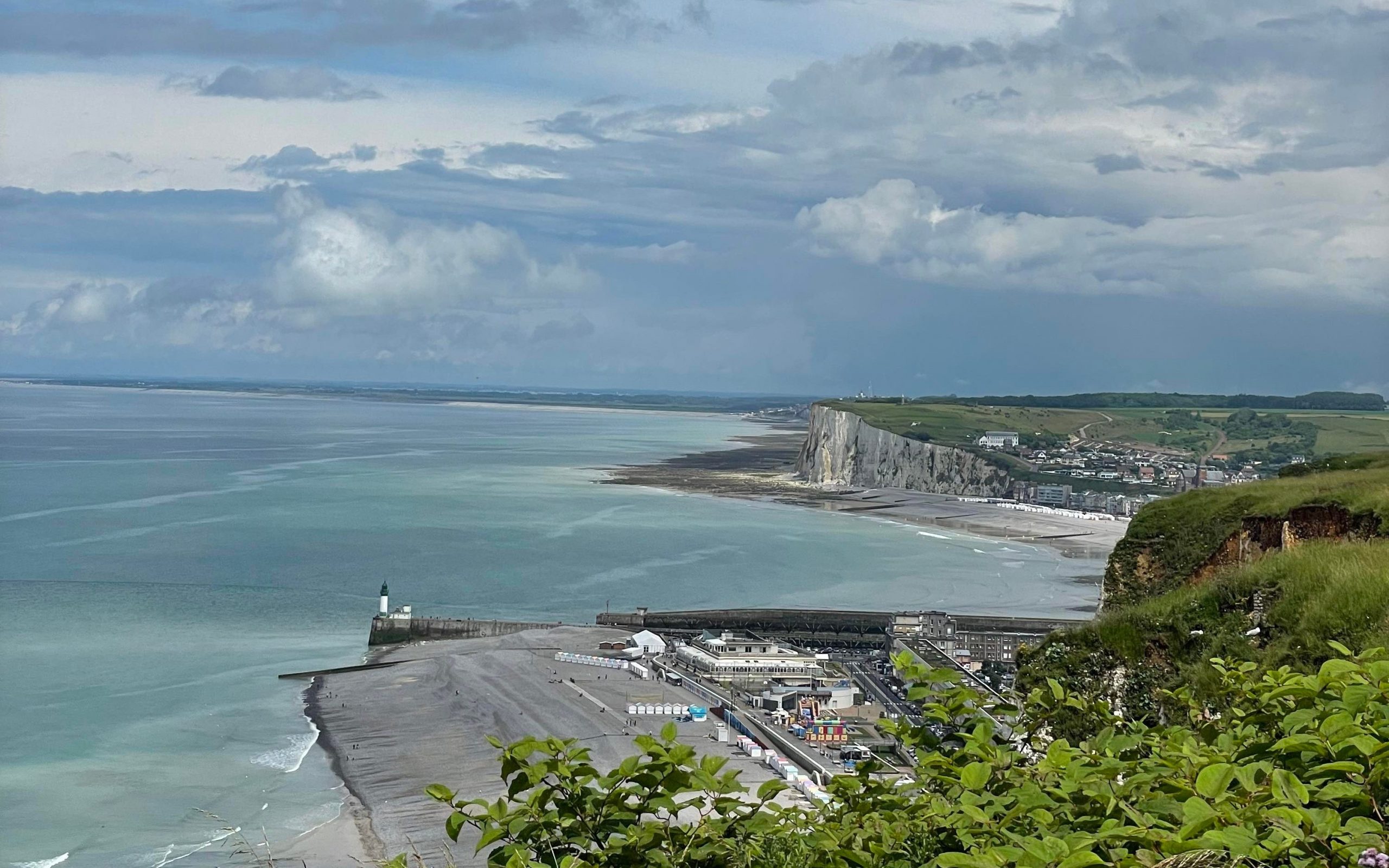 A few days ago, a friend of mine suggested that I could write an article about my solo trips since I just had a week ago. So here I am sharing a few tips and tricks to keep in mind when solo traveling. Since I have been living here for a few years, I am on a solo-long trip though it is a bit different.
I decided to go on a short solo trip only last year, and I picked the most random place to visit. It was more of a getaway rather than a solo trip. Last year, I was through the mission of de-coding my behavior and re-evaluating my relationships and how energy flows through my encounters. It was like decluttering your mind and reorganizing all the mess from the previous years. I only realized it by the end of 2020 after having the most challenging time in that year.
Out of the blue, last year,
I took myself on my first solo trip inside the French territory. When I first had the idea, I was hesitant to go to another country. So instead of canceling the concept, I decided to make it an internal trip rather external one. In addition, I enjoy traveling in France and have visited many cities with friends in different regions around the country since I arrived here.
"What we think of solo trips is different from reality"
There is so much hesitation and discomfort when we think of traveling alone. Travelling is always about having people with you, especially on Summer vacations. Making memories with people in different locations and discovering things together is what I cherish about traveling with people. However, solo trips still have so much mystery and surprises that one must try in their lifetime.
First, the idea of a solo trip for me is more about relaxing and enjoying my time slowly. I always planned my previous travels with friends in detail, and we were always on the run to make the best of the trip. Ironically, I had most of my travels in and out of France with friends during Autumn and winter. Nonetheless, it doesn't mean that I don't like the adventure aspect of traveling with friends. However, when I decided to take myself on a solo trip, I only thought of relaxing and disconnecting. So if I am to give some advice on this point, it would be about selecting a small city for a calm solo trip.
When it comes to solo trips planning,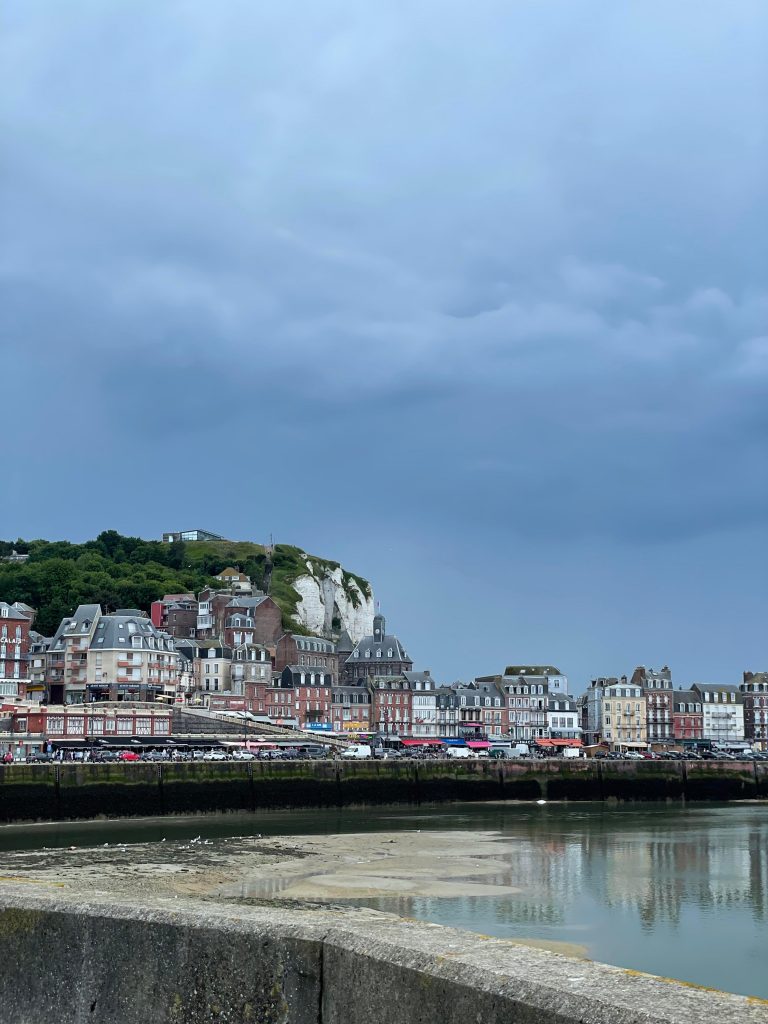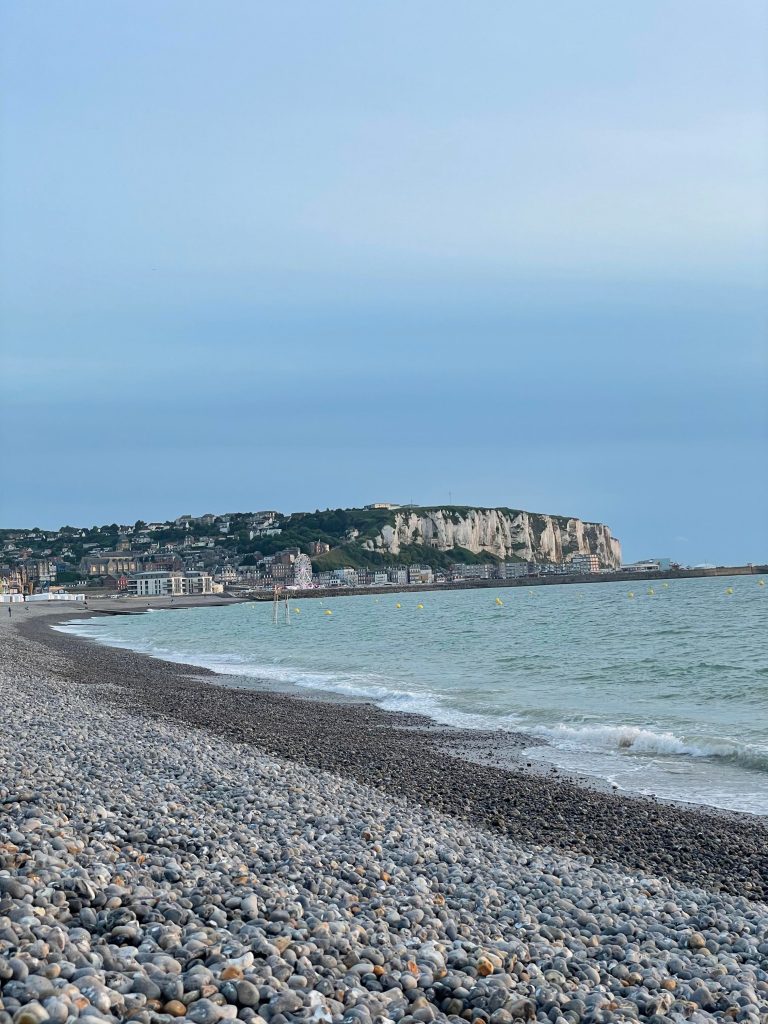 I always planned the trips about two months earlier to ensure it was the place. For last year's trip, I went to Mers-Les-Bains, located in the la Somme department in the Hauts-de-France region up north. It is a tiny town by the seaside. Its beautiful, unspoiled seafront is a listed conservation area. Honestly, it was a random pick since I visited many cities and villages on the northern French coast. I also went to Le Treport, located next to Mers-Les-Bains but in the Normandy region. This year, I went to Houlgate, situated in Normandy as well. If you know me well enough, you will see that I am a big fan of Normandy.
Therefore, I started by outlining the different northern France regions to identify the place I would finally select for the trip. After that, distance was an essential factor. I initially didn't want to travel far away from Paris and didn't want to use the bus as the primary transportation. The only transit means was the train then; if a bus was required, I was okay with having a short connecting trip via bus. Therefore, choosing the final destination was about means of transportation and distance from my departure city, Paris. Always keep these in mind after you identify possible locations for the trip.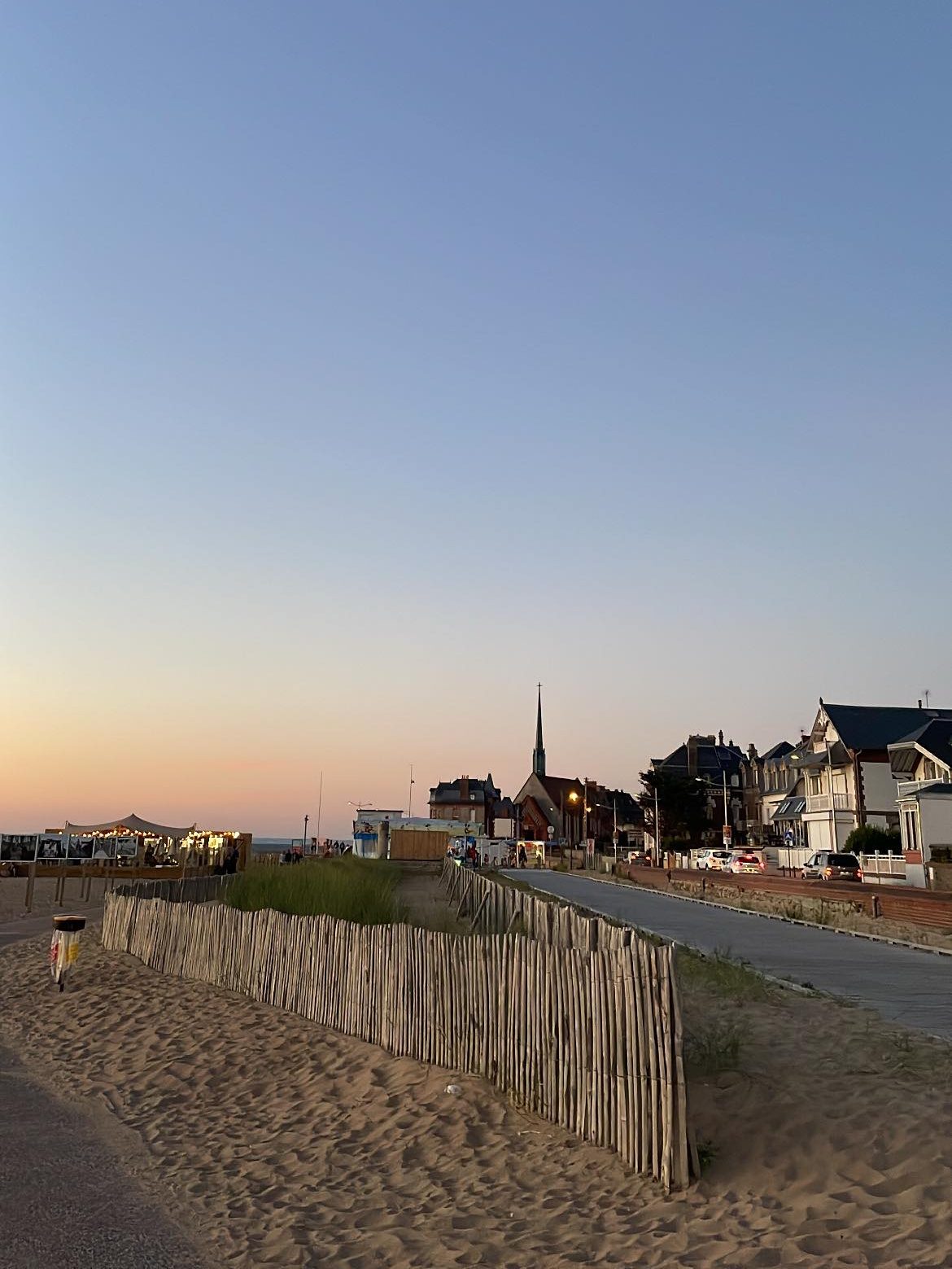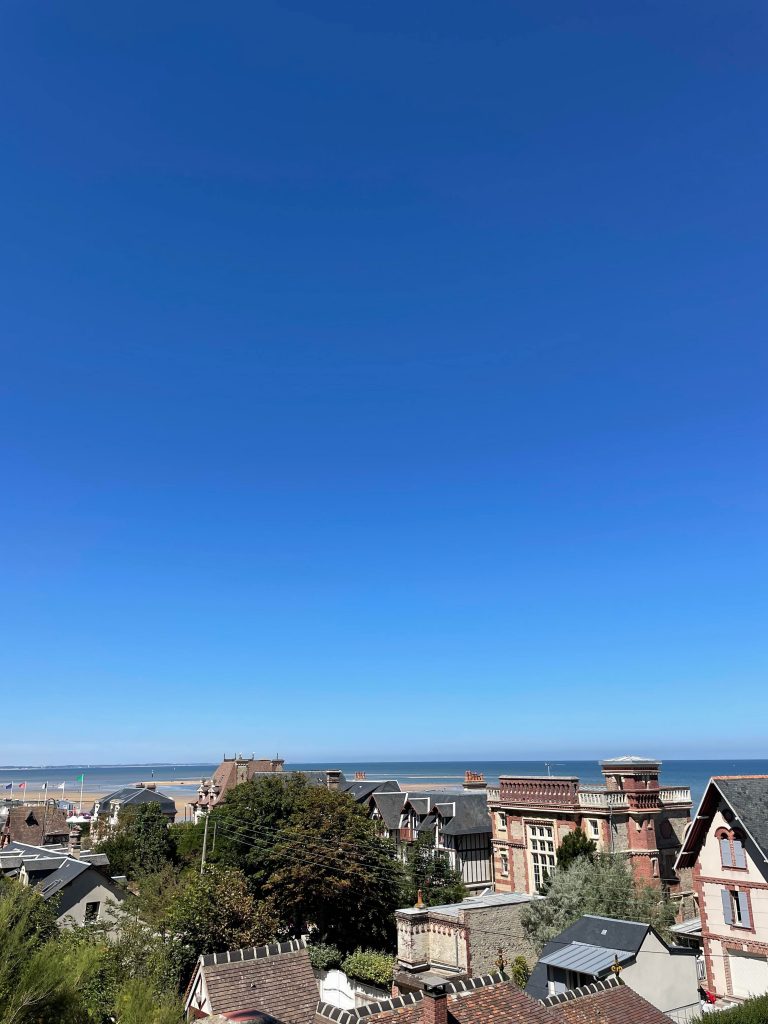 I decided to keep the travel distance to roughly four hours in total. So, Mers Les Bains and Houlgate were the perfect spots. Both were only 2 to 3 hours from Paris and a train and a bus for transportation. I tend to pick almost direct train trips to avoid the hustle of too many changes. However, sometimes, you must accept the many changes, especially on your way back.
Choosing where to live? Hotels or Airbnbs?
After selecting your destination and ensuring that comfortable means of transportation are available, consider your accommodation. For your information, my solo trips last from four to five days in total. Last year, summer was not as crowded with tourists as this year. The difference is mind-blowing. I would consider the previous year less hectic, even in the summertime.
Since I already explained that I wanted a solo trip to be more about relaxing rather than hustling. Therefore, I want to have a personal experience away from the logistics of hotels. I decided to go for Airbnb since I read so much about the convenience of Airbnb. Though this year, I read so much negative feedback that it is no longer convenient or safe for some housing options.
The stories I read were more out of France, but it is still applicable. When it comes to Airbnb, it is no longer considered a cheaper option or substitute for hotels. When you think about it, hotels have more options regarding available food, cleanliness, security, etc. So selecting an Airbnb apartment or studio would require detailed reading of the public feedback listed by previous renters and also the description provided by the host. It can help you make better decisions before renting a place. Superhosts are great as they offer and have more options for housing to make your stay unique.
My advice,
If you are looking for comfort, always look for a higher rating and a little higher price. From experience, accommodation priced between 70 to 85 euros per day are suitable to be selected for short trips. The ones I picked in Mers-Les-Bains and Houlgate were around this price range which was ideal for me. Of course, you can still find hotels within this price range, but I wanted a personalized experience. But, keep in mind additional fees when scrolling through Airbnb as the total price is not only for renting the place.
In addition, when I selected accommodation, distance from the center of the town or city was critical. Make sure you choose a location close to the city's center and the bus or train station to avoid the discomfort of prolonged walking. Unluckily for me, in Mers-Les-Bains, the accommodation I chose was up the hill, so the host was so kind to offer to pick me up from the station and drive me to her place. She was very kind, and it wasn't far by car to her home.
Did anyone mention food?
Another essential aspect of any trip is always food. When you decide to travel, you always think of the type of restaurants available and the price range. Indeed, if you want to save money, try to find any subway or Mcdonald's where you are going. However, you can still search for the type of local restaurants available. On my first trip, I didn't do intensive research on food. So when I arrived, I was shocked that the town had no small grocery stores or cheap food places. Nonetheless, I was lucky to find a bakery and many restaurants. Northern France is famous for two things regarding food; crepes and seafood.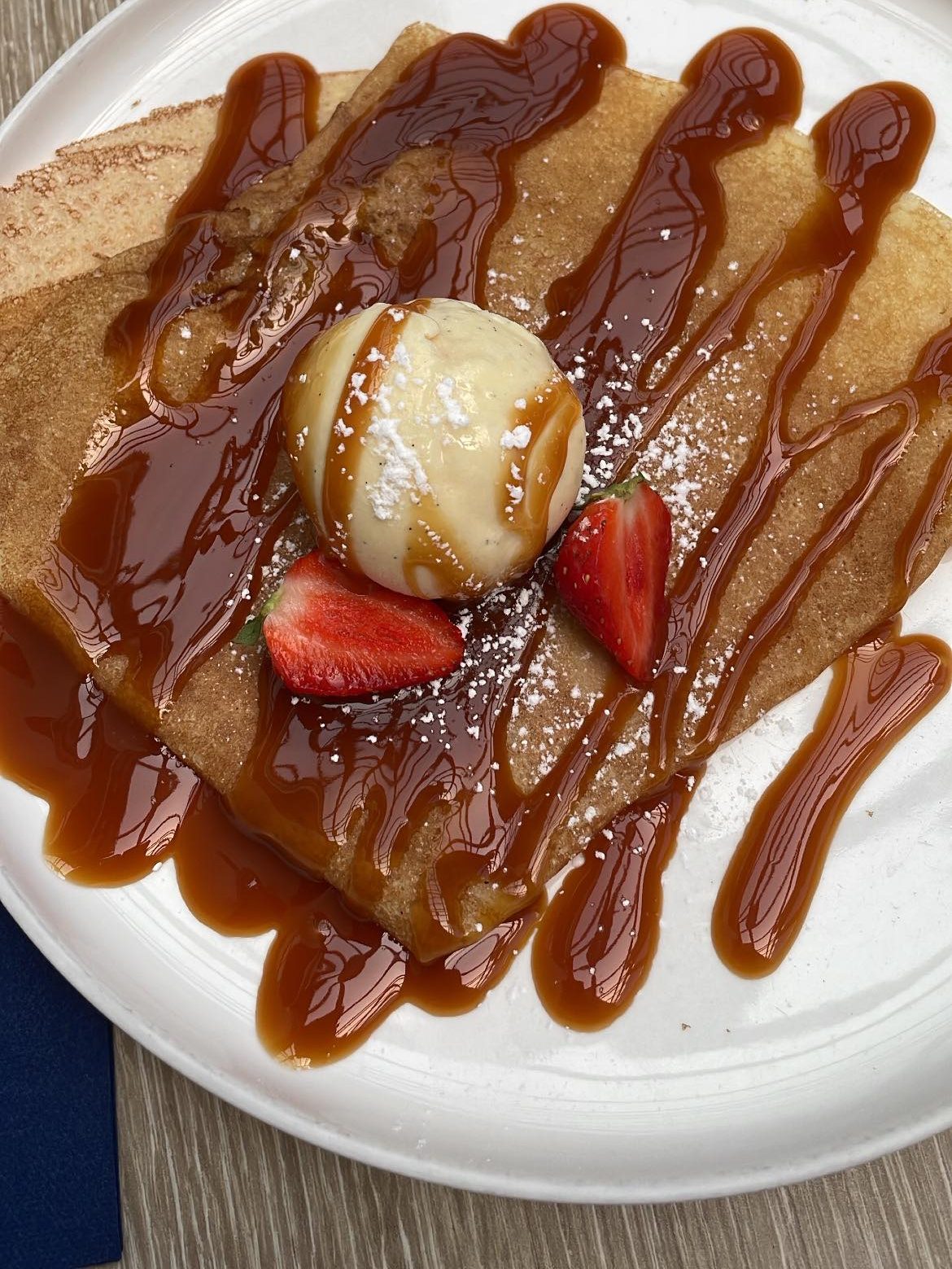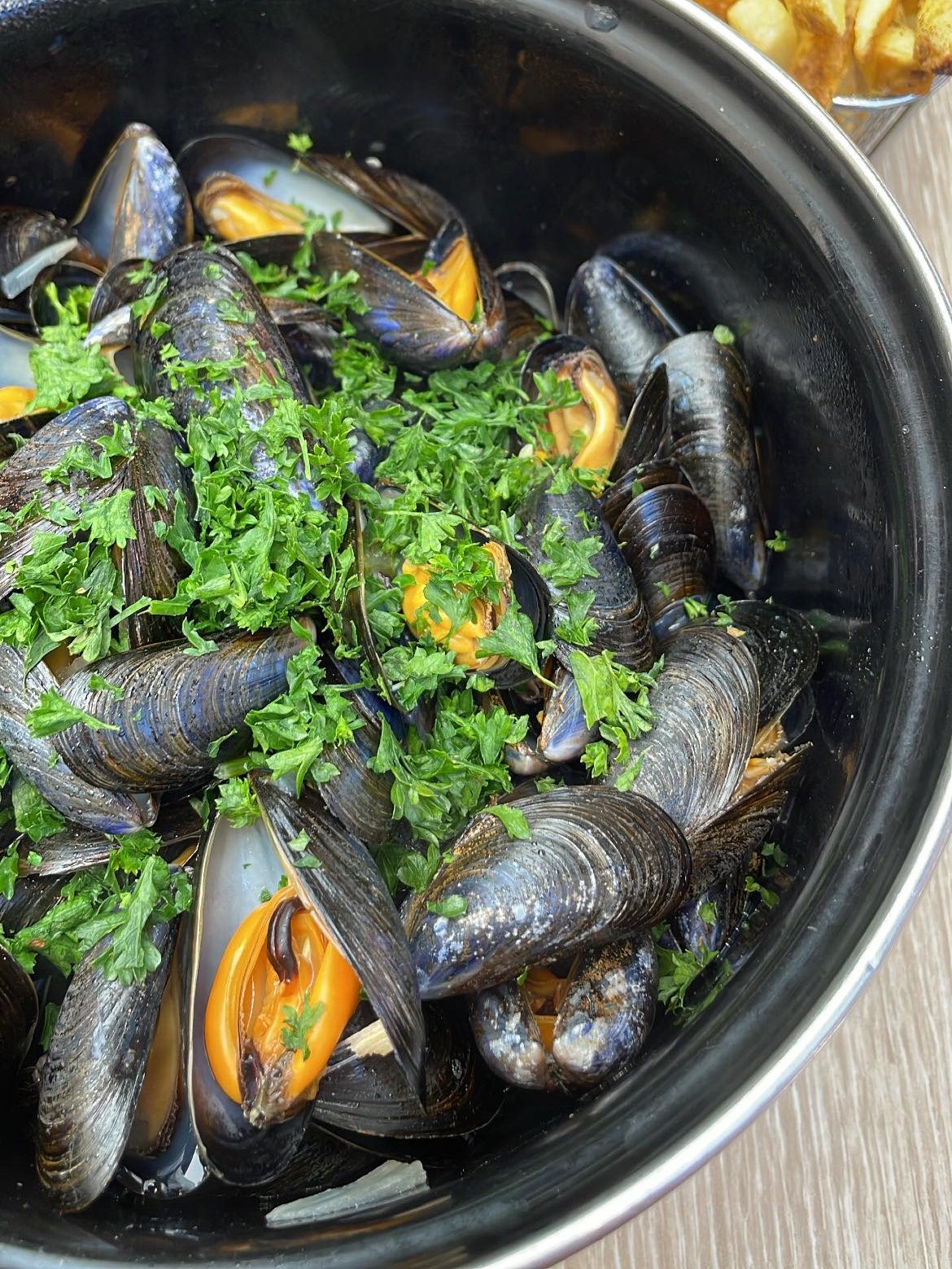 This year, I was cautious with my research and looked for all the available food places, including grocery stores. In Houlgate, both bakeries and grocery stores left me with more options and comfort. During last year's solo trip, I had to plan my eating time based on when restaurants opened, so I felt restricted to certain places with a high ratings.
This year, I had more options of food places to choose from, including buying from a grocery store to cook my breakfast in the morning. I like to take it slow in the morning, and I don't particularly appreciate rushing to a coffee shop, if available, for breakfast. Plus, I want specific things to eat in the morning, so I like to have everything available. You can check if your destination has open coffee shops or bakeries for breakfast with local options.
Don't Forget
Solo trips might go wrong, so always keep emergency contacts and refer to police stations. Last year, I went to a little isolated area where I needed to walk for about 45 minutes to reach a close and more populated town. On my second trip this year, I made sure to have a police station and information offices in the area, but sometimes your host can provide those to you beforehand. I was lucky enough to have kind hosts who were quick in responding.
Also, if you suffer from certain minor diseases or allergies, take your medicines with you and preferably go to areas near a hospital or clinics for treatment. Ensure internet is available on your phone if a problem occurs in your Airbnb. The accommodation was terrific on my recent trip, but the internet connection was extremely slow, and I had to use my phone. Sometimes, service is not good enough (as was the case on my last trip), so I struggled. Make sure to have phone credits to make calls and stay close to people you can reach for help if needed.
I hope this lengthy article is helpful to anyone who wants to go on a solo trip. Of course, it can change from one person to another, but I honestly enjoy renting accommodation through Airbnb. You can still go for hotels but keep in mind the area you wish to visit as Airbnb could be a better (or the only) option.

Also, I forgot to mention the budget; set your budget range for the whole trip before you start your research to have a sense of your spending so you don't overspend but still have a lovely time. I tend to go to small towns as they are less crowded and you can discover almost everything throughout your stay and visit closer cities. Controlling your budget is easier when you visit a small town. I hope to get the opportunity to have my driving license here so I can have more flexibility in movement and places to choose.