Posted on August 26, 2022
Bashir Fahmy, or Bashir Fahmy Fheima, was born in 1907 in the old city of Tripoli, Libya. He studied in the book Sidi Attia. He entered the world of Music through the Al-Irfan Office, where he learned from the artist Mohamed Dhafer Al-Madani.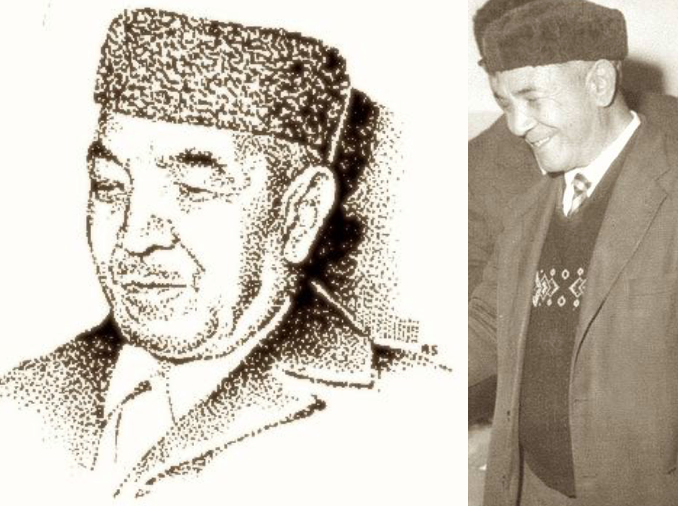 Fheima was adept at playing the lute, becoming one of the important Libyan names in songwriting and composing. Due to his father's work as a judge, he moved and visited many regions in Libya. That positively impacted the artist's musical melodies, which came in various ways that combined civil, Bedouin, and other cultures. During the Italian colonization, he expressed opposition to the citizenship laws issued during that period. His songs got banned from broadcasting and even circulating.
The Influence of the Tunisian Experience
After that, he immigrated to Tunisia in the mid-thirties of the last century. He was credited with introducing the icon of Tunisian singer Saliha when the Tunisian Radio was established in 1938, during his nearly twenty-year stay there. He wrote and composed dozens of essential songs for Tunisian artists. For example, the artist Mohamed Jamoussi and Al-Hadi Jouini (video below). He wrote for him the famous song "Lamoni Elli Garwa Minni."
Bashir Fahmy also opened a technical institution for producing and selling musical records in Tunisia. Fheima printed his successful songs, which many people across Tunisia, Algeria, and Libya admired greatly. He managed to convey many Libyan folk tunes to them. In addition, he succeeded in raising the status of Libyan art outside and inside the country.
Bashir Fahmi's Return to Libya
After returning to Libya and settling in the city of Tripoli in the 1940s, he started his activity in Libyan radio as the music department director. Until the sixties and seventies, Fheima was one of the main influences in communication between many Tunisian and Libyan artists through several joint works. Such as "Kamary Ya Yama," composed by Kazim Nadim and sung by Na'ema, "Reddy El Ghaly," written by Muhammad Al Jaziri and sung by Solaf, and many others. Many artists sang from his work, including the artist Mohammed Al-Jaziri. The artist Bashir Fahmy died in Tripoli in 1972, leaving behind a remarkable artistic legacy.
Source: (alwasat.ly)