Posted on September 12, 2022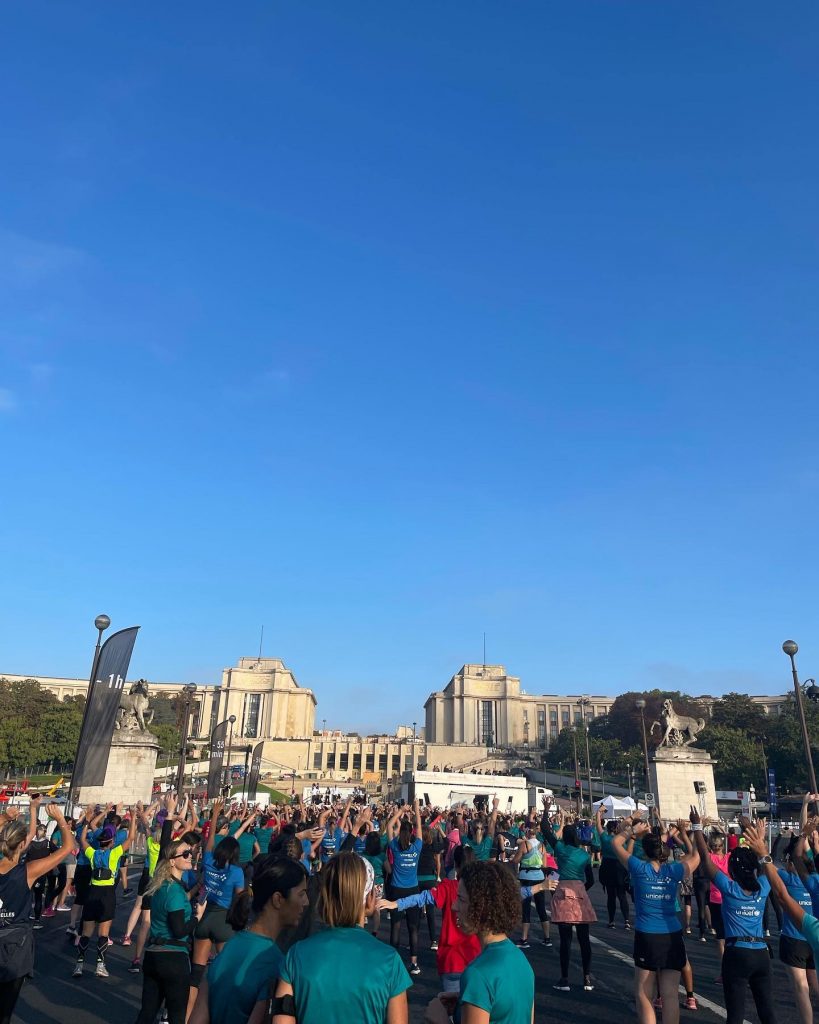 On September 11, 2022, I got the opportunity to participate for the second time in a race hosted by La Parisienne in its 25th edition in Paris. It is considered the biggest female running race in Europe and gathers thousands of women in Paris. Last year, I participated in my first race, which was a total 7 Km distance. I started training for the race five months earlier this year and was determined to get in shape. Unfortunately, a week earlier, I got diagnosed with a bacterial infection in my stomach, which drained me entirely. It took me the whole week to feel myself again, and I was hesitant if I would be able to participate in the planned event fully. Eventually, I decided to join since I felt fully recovered.
This year, I believe I was able to focus on myself from different perspectives entirely. Also, the training for the event gave me the discipline I needed. I fully concentrated on getting better at running, my profession, and developing myself and my skills. It has been the way of my life this year. I am proud to have committed to focusing on my health and the things that matter the most.
Power of Running
Running has always been one of my favorite activities; I am glad I got to run for a cause. Doing it twice is truly a blessing, and the vibes and planning of the event exceeded my expectations. Women from different age groups and nationalities participated in the race to support medical research and empower one another.
Running allowed me to discover my physical potential but enabled me to stress less and feel mentally better. Yesterday, I finished the race in 1 hour and 27 minutes, as I initially expected. From the beginning, I didn't want to obsess over timing but instead focused on building stamina for more extended periods of running. Getting the chance to have running now as a habit is truly unique, and it made me feel more energized regardless of how busy my schedule is.
I recommend anyone to find an activity they enjoy and make it a habit irrespective of the end goal. Because of running, I got the chance to discover how much I enjoyed it and how it enabled me to structure my daily activities accordingly, prioritizing my time efficiently. Look for activities that would make you feel great about yourself and those that remind you to enjoy life more, not only professional achievements.