Posted on August 29, 2021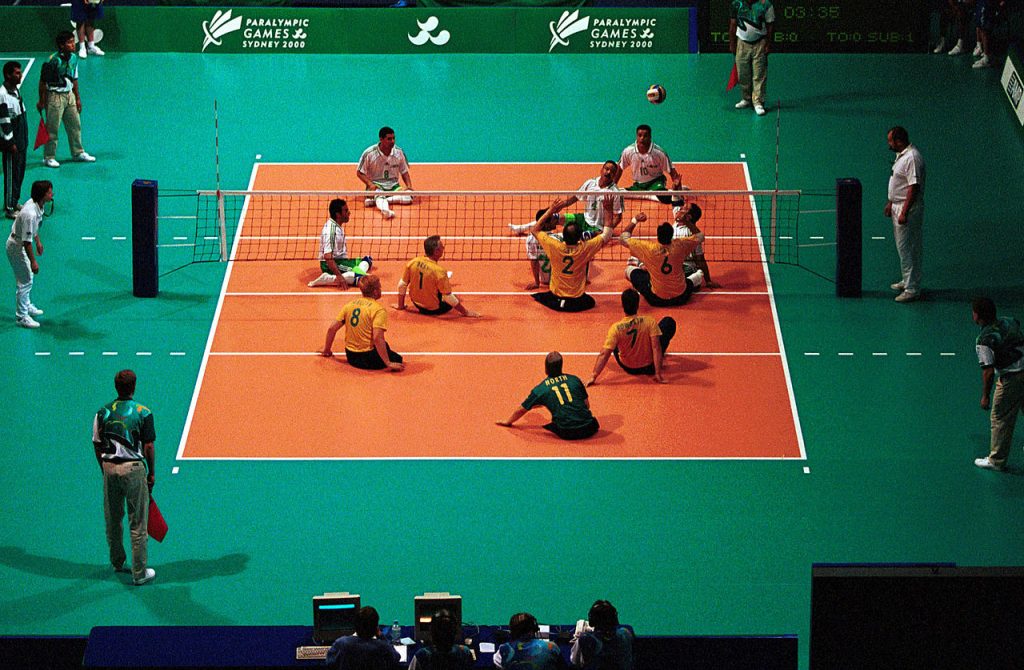 Sports for people with disabilities divided into two parts: The Special Olympics and the Paralympics. It is important to understand that both are very different. Special Olympics is an international organization dedicated to empowering individuals with intellectual disabilities to become physically fit. The World Games alternate between summer and winter games, in two-year cycles, recurring every fourth year. While the Paralympics is a series of international contests for athletes with disabilities.
Tokyo 2020 Paralympics is a major international parasports event. The International Paralympic Committee governs this huge event. Scheduled as the 16th Summer Paralympic Games. They are ongoing in Tokyo, Japan between 24 August and 5 September 2021. Paralympics is as important as the Olympics. We can see it through the media coverage and online activism by both athletes and world media.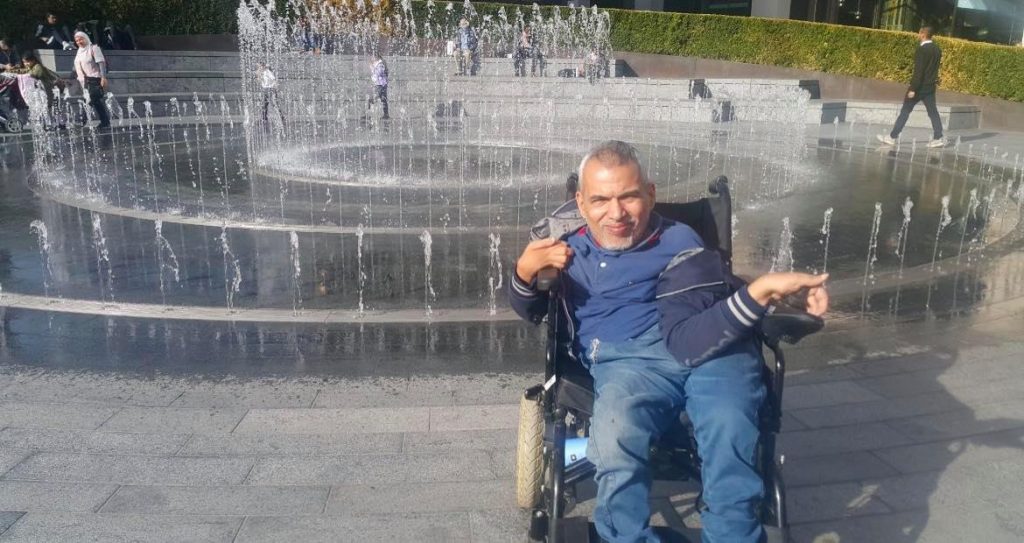 In this article, I interviewed Mr. Abdulsalam Shlebak. He is a Libyan activist and blogger on the rights of people with disabilities especially in Libya. He is also the founder of zaykom Zayna NGO and involved in the media office of the Libyan Paralympics committee since 2009.
Through the interview, we talked about Libya's participation this year. Through his blogs and social media platforms, Mr. Abdulsalam is making his voice heard loudly around people with disabilities rights.
In addition, he is trying to show positive examples from the world around people with disabilities rights, initiatives and programs.
Libya's History in the Paralympics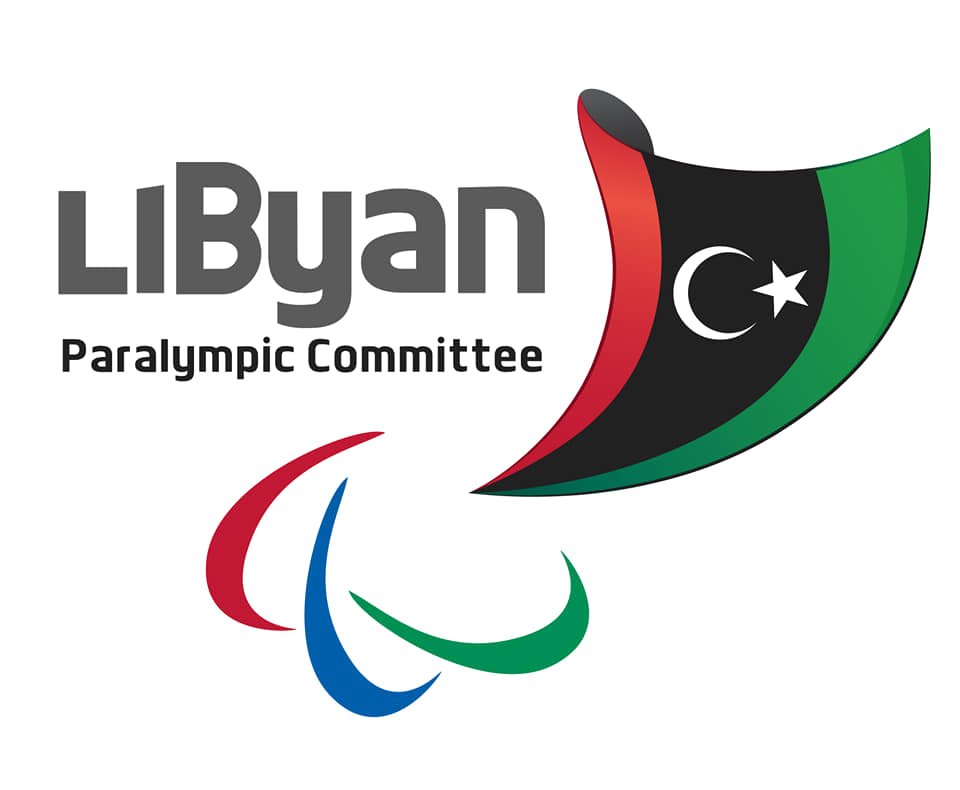 Libya's involvement in the Paralympics has been going on since 1988 in Seoul. Then again in 1992. However, the biggest participation was in 2000 in Sydney. Libya has one Paralympic medal by the world champion Abdulraheem Elzwai in Sydney. Libya is participating in this year's round of the games in two parasports; shot put and Para Taekwondo.
Libya has 10 sports included in the Paralympics. Athletes must acquire a specific number of points in order to be qualified for the games. On the other hand, the Special Paralympics doesn't have the competition factor as in the Paralympics.
Strategies Considerations in Parasports
Paralympics
Many countries have invested greatly to prepare for the Paralympics. The UK, for example, announced £232m investment for UK, in Paris 2024, athletes. Sports is not minor, in fact, it is considered a primary priority. It adds so much value and benefits for societies and it contributes greatly in the development of individuals. In Libya, the challenges extend and the gap keeps widening more and more.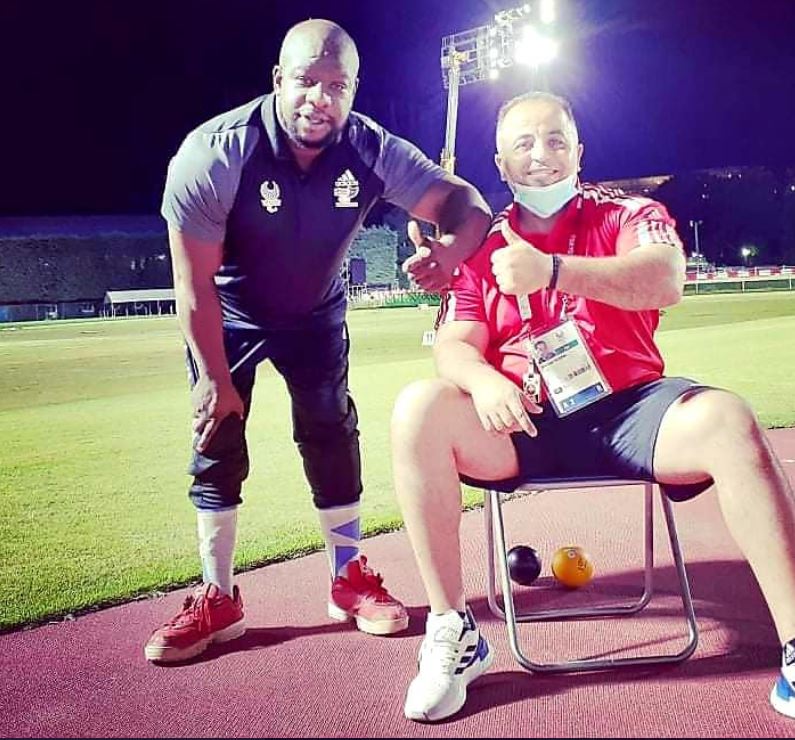 As clearly observed, the Libyan government doesn't make sports the main priority given the priorities put first due to the current situation in the country. As an observer, Mr. Abdulsalam expressed that sports management offices have no clear vision for the future of sports in Libya. This shows that improvements are required in terms of human resources in these offices.
Challenges Faced by Paralympic Athletes
In Libya, lack of proper infrastructure made many sports unavailable or barely existing. Unfortunately, many sports don't have main buildings to train in.
The only available club is Tripoli Club in Al-Hadba in Tripoli and it is not enough to cover all sports. The Tripoli Club for Persons with Disabilities was founded on 5 October 1999. Moreover, Libya has a stamp in wheelchair basketball sport within the North African region. However, resources are extremely short for athletes with disabilities.
Due to the lack of awareness and weak management; it is obvious there is no apparent progress within the managing sports committees. Perhaps due to weak and unsustainable resources already available. Another major obstacle is the visas difficulties for athletes.
He added that he hopes governments could further work on making the procedure easier for athletes with disabilities. It is important that the committee must put further pressure on the government to provide the required support.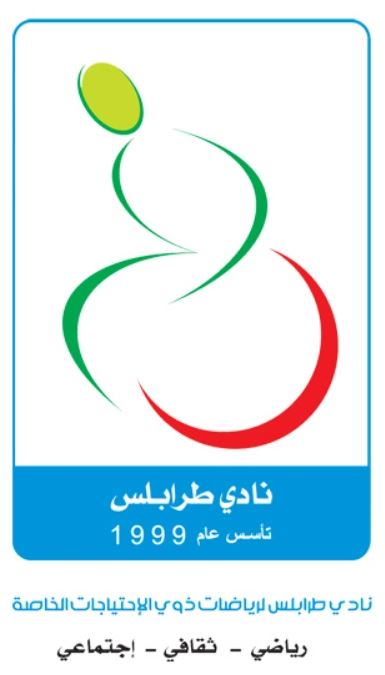 The Absent Role of Media in Libya
It is obvious that Libyan TV channels and media outlets are absent from covering Libya's participation in the Paralympics in Tokyo now. It is sadly the same during the Olympics two weeks ago. Some outlets only tried to highlight the event through the activity on social media. Since they observe the interaction of people in the country in order to highlight a certain event.
Media outlets are important tools and in terms of sports in Libya, media only focuses on football. The lack of proper and continuous coverage kept the society disconnected from other types of sports played in Libya. It gives huge reflection on sports journalists and for Libya as a whole.
"All sports are important"

Abdulsalam Shlebak
Libya could learn from neighbouring countries in the media coverage experience such as in Tunisia and Egypt. Both during the Paralympics and the previous Olympics. Absence of sports media in Libya increases more throughout the years. Again, media has the greatest role in covering sports events, including the Paralympics. Raising awareness required among media outlets in Libya for positive activity around the importance of Parasports.
Reduced Role of Private Sector & Business Owners
We sadly lack the culture of support from the private sector regarding sports. Brands or specific companies could further support a single sport or a single athlete for a whole year. This could benefit both in terms of advertisement and the possibility of eventually winning a medal. It shows that business owners use old-fashioned marketing strategies. For example, questions raise around the support of telecommunication companies in Libya such as Libyana and Al-Madar.
In many countries, the private sector works directly with governments to provide support in sports. People shouldn't only blame the lack of support or weak management solely on the government. Mr. Abdulsalam pointed out on the importance of social contribution in sports. Investors are highly encouraged to get involved in the support of athletes with disabilities.
Finally, Mr. Abulsalam Shlebak explained the impact of the last 10 years in Libya. Due to many conflicts, it left many victims with physical impairments. Thus, responsible authorities could include them in parasports to turn them into world champions. This can increase their confidence and gives them the chance to have a positive contribution to their society.
You can follow Mr. Abdulsalam on Twitter: Absi ⵄⴰⴱⵙⵉAbdusalam Shlebak♿️ (@absily) / Twitter
His blog: عبد السلام مصطفى شليبك (absi.cc)
.