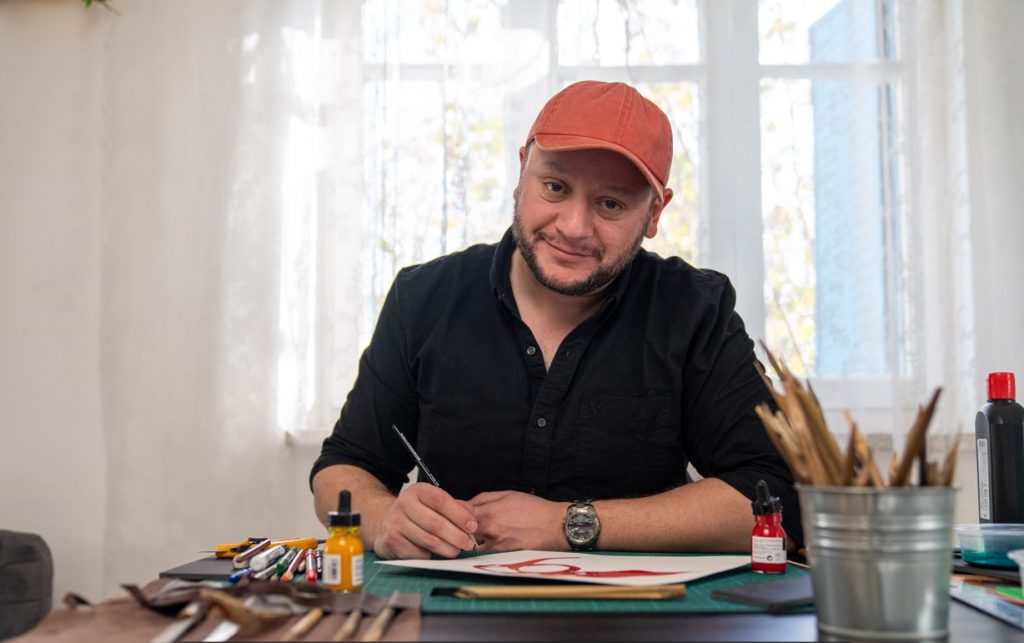 Hussein Alazaat is a designer and calligraphy artist based in Amman, Jordan. Inspired and moved by Arabic calligraphy from a very young age, Alazaat paved his path to designing and preserving Arabic culture as a profession. His father gave him a calligraphy pen when he was young as a gift. Initially, he started to imitate the calligraphy work from his environment presented in books, papers, etc. At that time, he managed to experiment with different words, forms, and lines.
Alazaat highlighted through the interview one of the most famous and influential Arabic magazines in the MENA region, Majid Magazine. Majid is a pan-Arab comic book anthology and children's magazine published in Abu Dhabi, the United Arab Emirates, by the Abu Dhabi Media Company and issued in 1979. It included the work of many writers, artists, and designers from the region, showcasing the diversity and richness of the Arab World and providing detailed narratives and imagery, including the work of the Egyptian artist Mohieddine Ellabbad.
Ellabbad's Legacy Remains
Ellabad was born in 1940 and was a painter and plastic artist specializing in graphics. He studied oil painting at the Faculty of Fine Arts in Cairo. After graduating, he worked as a cartoonist for the Egyptian and Arab press. Ellabad's language and style were memorable and enriching. The creation of a visual identity through Majid magazine in a simple but catchy way in an attempt to widen the horizons of the Arab child.
Ellabbad provided an opportunity for a dialogue to lead to a potential impact, which remains influential to our day today. Alazaat considers Ellabbad a godfather and master figure. Alazaat's family originates from Damascus in Syria, and his movement between Amman and Damascus has influenced him to see the use of calligraphy in many products in these two cities. He observed through his trips that calligraphy was also part of the design and that there were many chances to use Arabic lines in modern and traditional ways.
Services Provided by Alazaat Studio
Alazaat studied graphic design, and after graduating, he joined several design agencies in Jordan and Qatar until he launched his independent design atelier: Alazaat studio, in Amman. His work preserves and supports the Arabic culture in a narration approach to create an individual yet unique experience based on every brand or visual identity he designs.
Through his work, he also made Arabic versions of numerous international brands. For example, a digital typeface for the Arabic typewriters, especially since he enjoys retro designs. He also designed corporate font for Kharabeesh, a platform for digital creators. In addition, Alazaat worked with the 2022 World Cup in Qatar as the Arabic advisor. He had numerous exhibitions and collaborated with many artists and designers throughout his inspiring career across the MENA region. He also worked a commissioned work for her Majesty, Queen of Jordan, Rania Al-Abdullah.
The Use of Medium & Art-Calligraphy Products
Nowadays, art mediums can be either digital or traditional. Digital tools provided the openness to experiment in different ways with diverse methods, and Alazaat tends to use both mediums to produce his work.
He had an official collaboration with Marvel for a t-shirt design, worked on street art calligraphy, and designed skateboards. Alazaat can produce some artwork through digital means, which gave him the chance to discover new ways. He creates designs using calligraphic styles through Kufi, Thuluth, and Hijazi scripts, modifying them in new forms.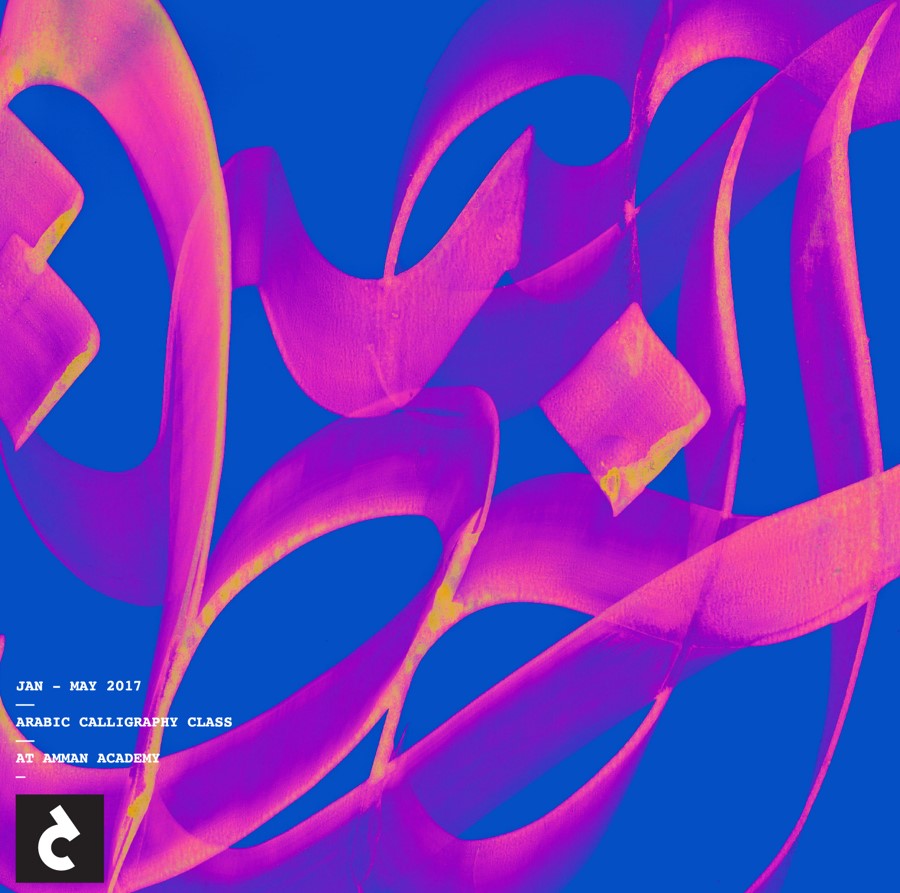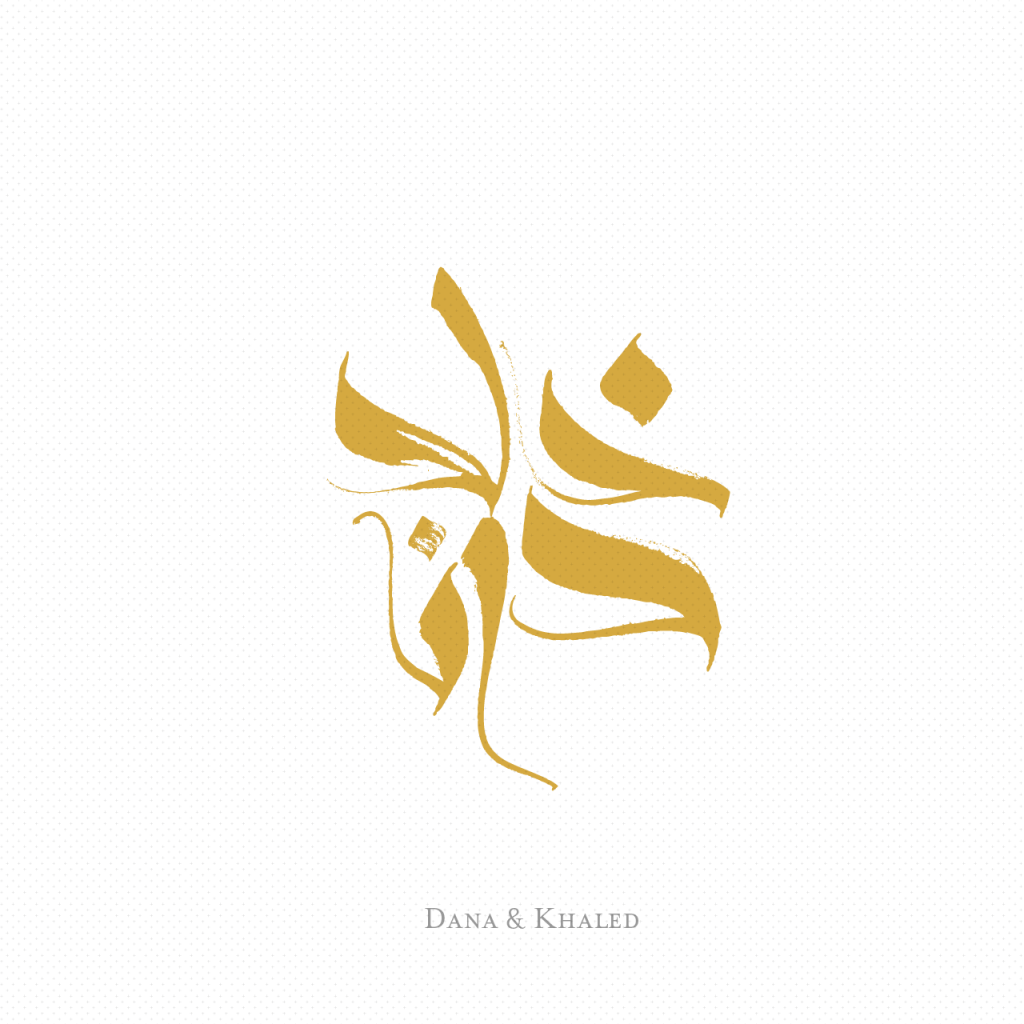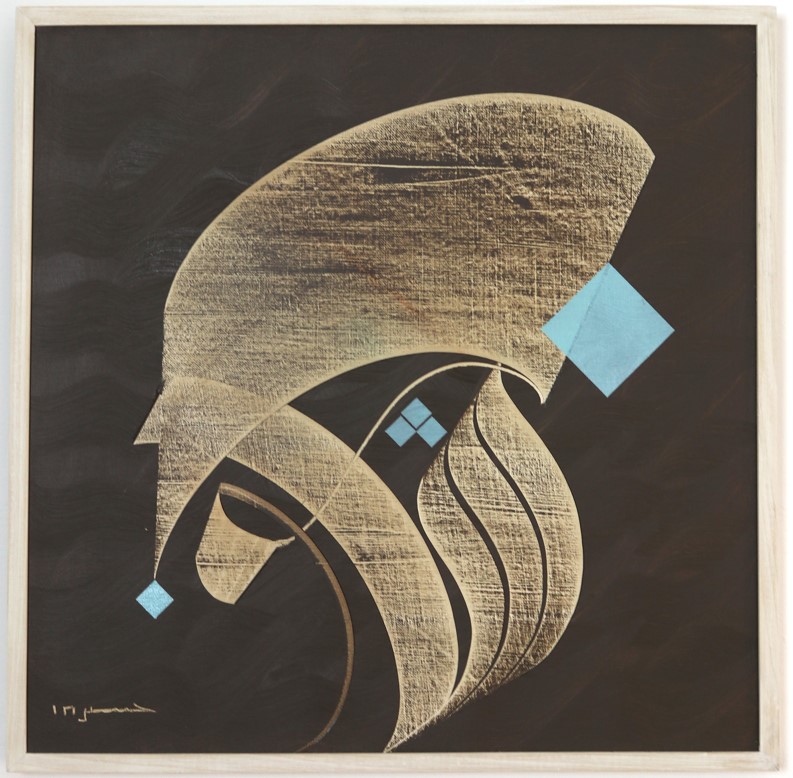 Social Responsibility & Contribution Through Calligraphy
For him, it is essential to improve the narration of social issues by incorporating design and calligraphy work. For instance, he created a design installation linked to food security, a massive topic in the Jordanian community, where he designed labels for the local fruits and vegetable market and made them accessible on his website as an open source. He also worked in public spaces around Jordan and supported art and design students to contribute. Moreover, Alazaat started a design collective initiative to solve social issues called Wajiha (Link: wajha.org). The initiative aims to support local shops by redesigning their shop fronts through visual intervention. The vintage period of the 1960s and 70s influenced Alazaat greatly, which viewers can observe through his work.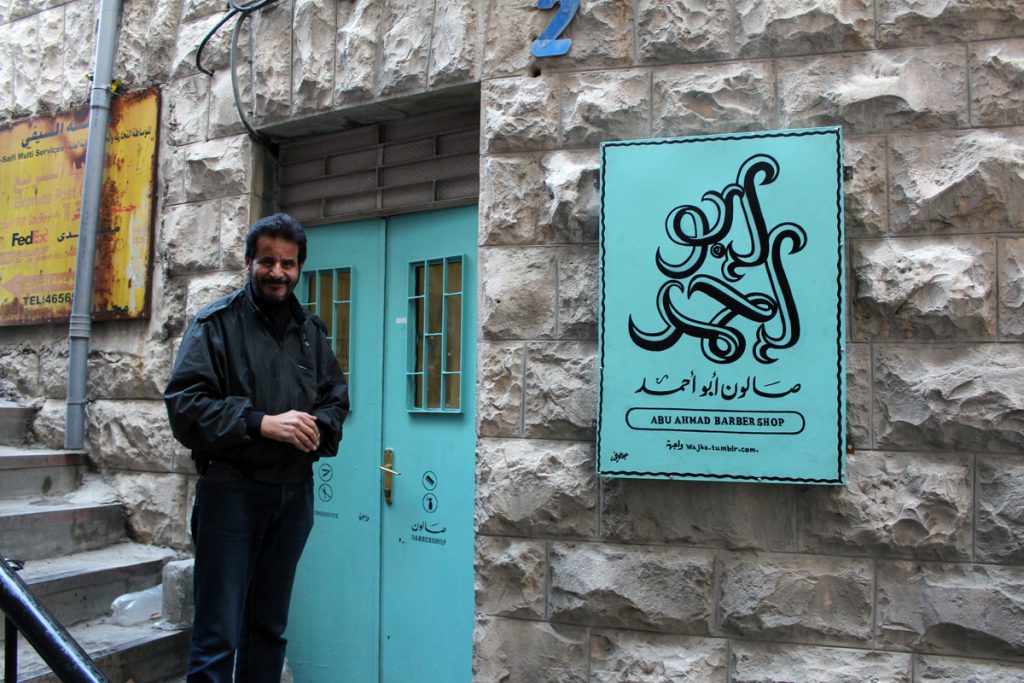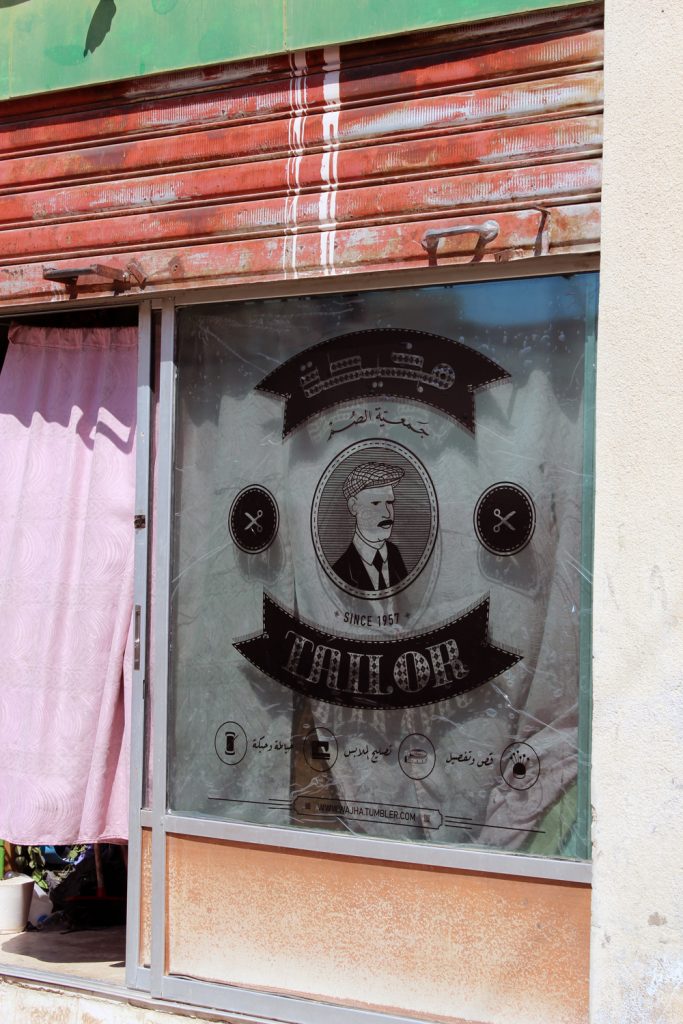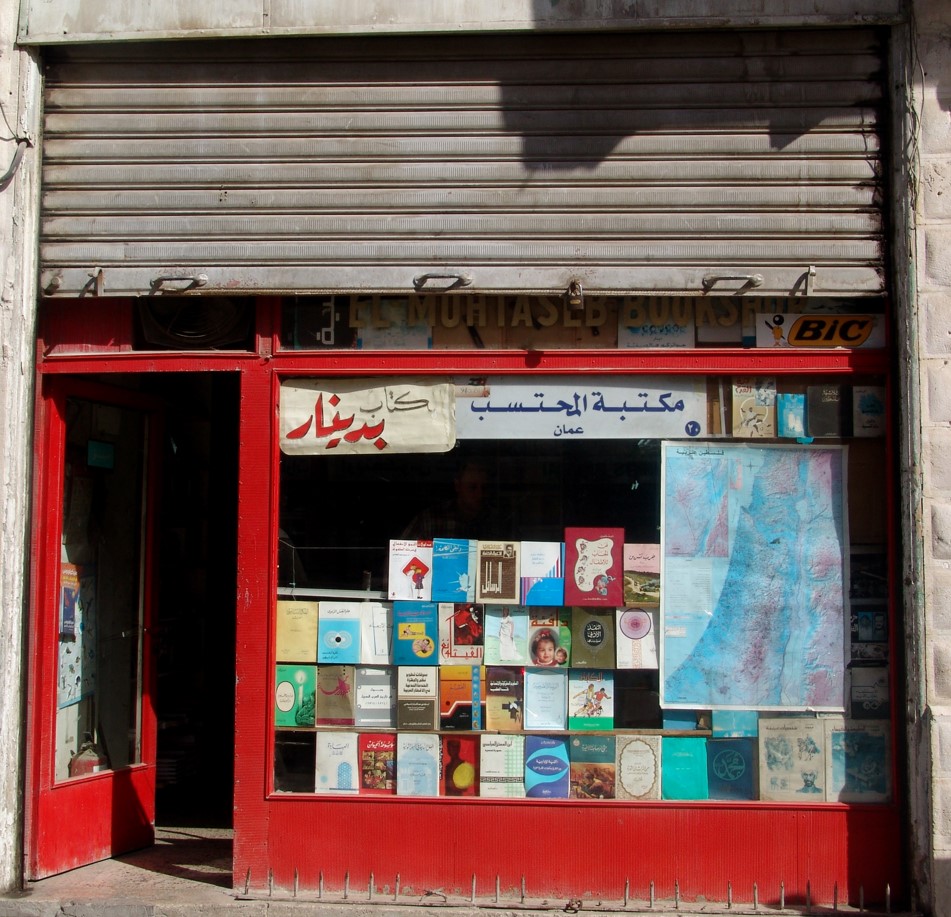 Elharf House (Bait) – بيت الحرف
He worked on regional projects, including Kuwait, Egypt, Saudi Arabia, and Tunisia. His techniques do include not only the final product but also the human factor. It is important to him, as he explained, to approach people and transfer his experience in designing and calligraphy. Especially, to others working and learning from the field. He provides workshops and lectures through his space, but sometimes, he does it alone without prior planning.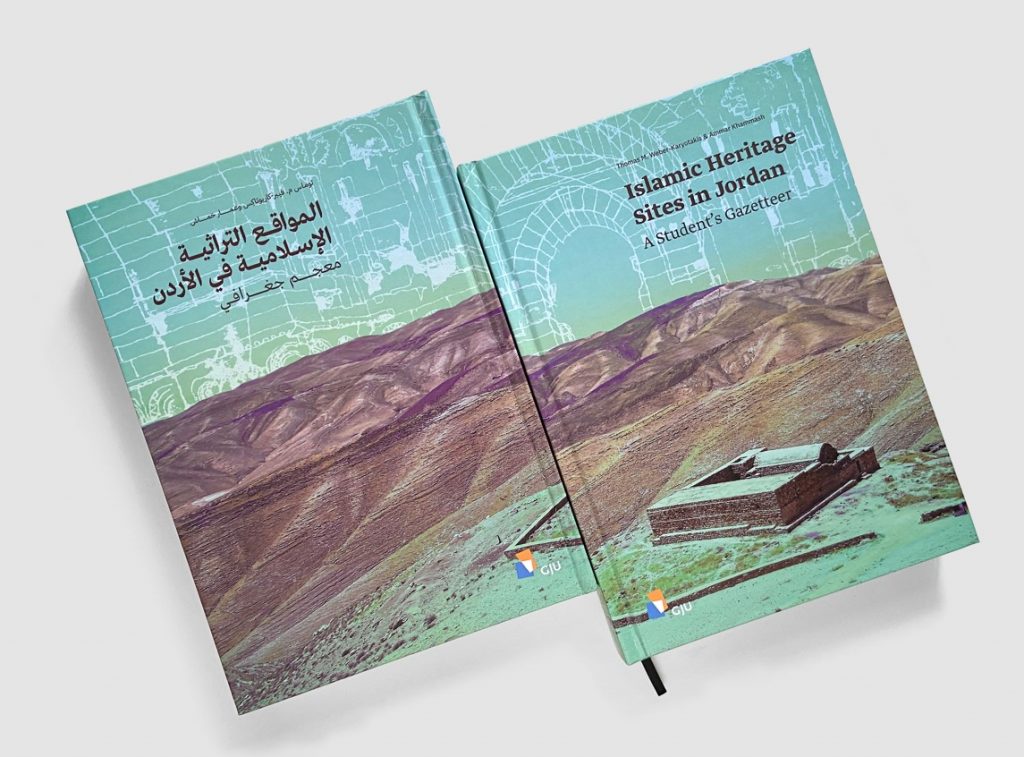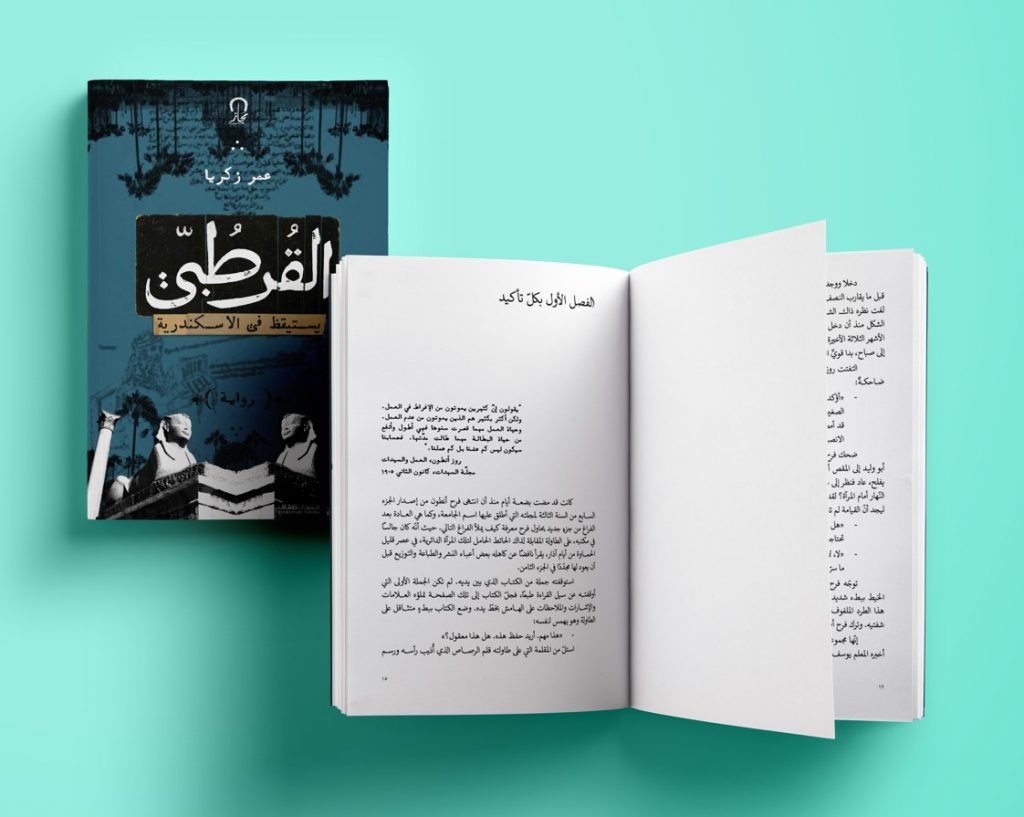 His studio is a space open for people in Jordan and abroad in Elharf House to experiment and meet through knowledge and experience sharing. He has an archival project of prints and books related to Arab identity. The books in his collection vary from children's to adults' books, and his private space makes it accessible to people interested in reading old and rare prints and books; some books reach over 200 years in age, and some are one edition only. The library is open to researchers and students to get consultations to enrich their work. Elharf House also works on publishing, communication, and printing work of books.
Through this space,
Hussein Alazaat has allowed many artists to witness the multi-dimensional approach of his work. The ability to incorporate designing, calligraphy, and visual identity using different mediums. In order to produce work aims to preserve and shed light on the Arabic identity.
You can follow his work on his website Alazaat Design ◆ HandCrafted Arabian Designs, and Hussein Alazaat (@hussein_alazaat) on Instagram.