Posted on January 10, 2021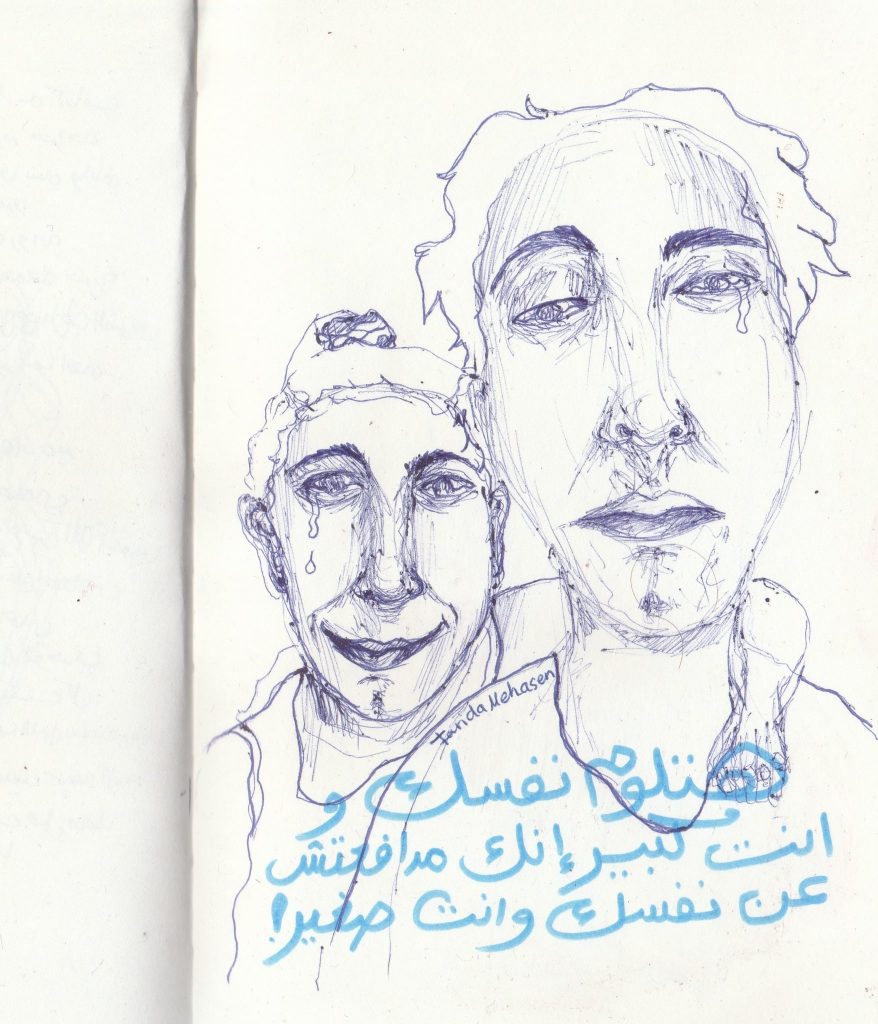 Farida Mehasen is an Egyptian artist who is drawing and expresses herself through art. Since she was young, she loved to doodle and draw for long hours. Her inspiration comes from her emotions, generally, feelings inspire her. For example, when someone expresses an emotion for her or towards something. For example, she would focus on the reactions of people and our everyday life. 
The society plays an important role in the inspiration process. The Arabic society comes first, the one she was born in. It played a role in forming her cultural identity. Then after comes the human society which is identified by human reactions regardless of the categories and characteristic. The impact of the society is great on any artist because it becomes part of its unconscious. 
Remaining open through art
The art Farida performs is expressive because she is not restricting herself in any way. Even if she is famous with a certain style but her production is not restricted. She would draw in any form and in different methods. In addition to using different languages and dialects especially if a text is attached with the piece.
She had her social media pages for a long time but the interaction shifted drastically in recent years. The interaction with her work was mainly through likes or purchasing inquiries. Nor the interaction in terms of discussions about the piece itself. Her main supporters are the minority Arabs who understood her art and have been following her since her beginnings.  
Diverse audience
Now her main audience are Arabs and a few foreigners. The thrilling but at the same time tiring in the matter is the huge contrast which is obvious among followers. You will find those who travelled and experienced life in a wider prospect. Also, those who live in an enclosed environment. However, both have found a feeling in her drawings and felt it one day.
She is happy that her followers are not only Egyptians. She has followers from Iraq, Palestine, Syria, and from gulf countries and also from dear Sudan. The percentage of male to female followers is considered the same and age differs.
Exhibitions she participated in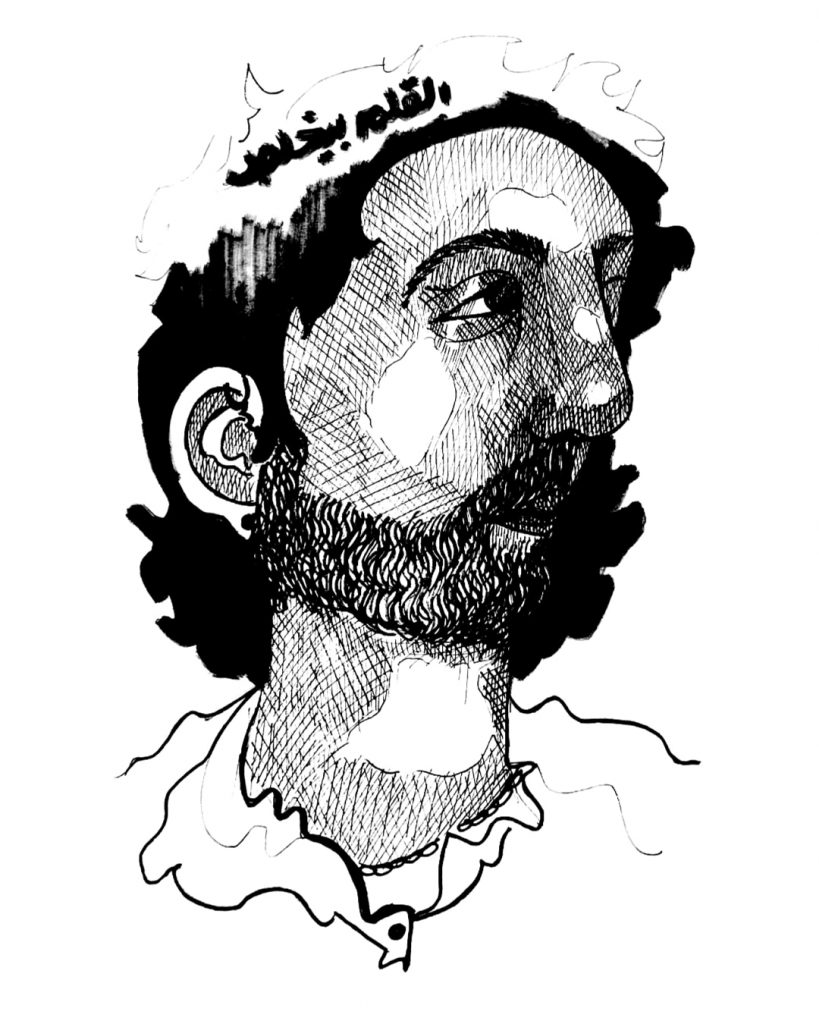 She participated in an exhibition held in her university and she also participated in the Art Lovers Association exhibition. However, her favourite exhibition is the street. Many people helped her to put her work in many streets around the world, in the US, Iran, and her country, Egypt, and in Palestine, too. She considers this more important than any exhibition held in closed spaces but in the street, anyone can see her work and interact with it.
When I asked her about the mission of the art she performs and the message she hopes to deliver. Farida said that the term "message" holds a huge burden and she is weak to carry this burden. This means that she is truthful in what she does and she loves it dearly. She doesn't want to deliver anything. Rather, she hopes that everyone realizes the importance of us living in love and peace.
I have noticed that there is always a sad look in her work. I asked Farida on the reason behind it.
"As Middle Easterners, there is existing pain in our reality. I cannot ignore it under the name of positivity because it can cause collision and conflict within the person"
Feel your feelings
It is essential to tell people that it is okay to feel sad. It is also okay to feel hurt from within. In spite of all of this, we shall reach happiness and content. Art is the smartest teacher humanity has ever known. Farida began to be a calm person by practicing art because she began to understand life.
She said that art is teaching her a new thing everyday. Sometimes, she gets confused when some artists portray an image of hate, violence in their work. There is a huge gap between them and art as she explained. The work and plans she has are all interlinked with the present time more than the long term. She focuses on creating a strong visual content that can catch the attention of people. But mainly Arabs, as they still have some issues with art. Farida works on getting them familiar with the way she draws as some people might find it hard to accept in the beginning.