Posted on February 25, 2022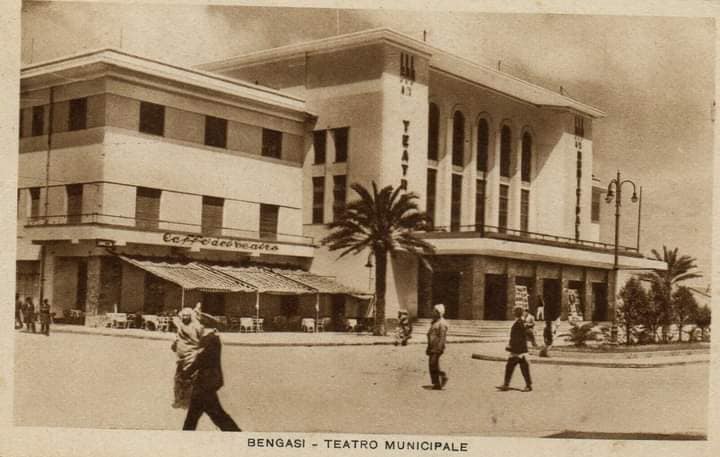 History tells us that Benghazi has been a center of convergence and sorting of goods. A terminal of caravan tracks coming from different parts across the Sahara. These caravans transported exotic products to the coast. The Libyan desert was the main advantage that crossed it. Benghazi has shaped the historical timeline of Libya and still does. Internal and external powers and events shaped its architectural and artistic scenes. Like other cities in Libya during Italian colonization, Italian authorities highly transformed the city's architectural landscape to contemporary colonial architecture.
One of the main factors in establishing the direction for modern colonial architecture was the Italian Architect Alessandro Limongelli. His contribution led many young Italian architects, exclusively rationalists, to design many buildings in Libya during colonization. His attempt was successful by organizing several national competitions to develop public projects. It is essential to note that Alessandro held the position of an art consultant to the municipality of Tripoli. During the rule of governer Pietro Badoglio in 1928.
The Municipal Theatre of Benghazi
One of the most prominent theatres in Benghazi was the Municipal Theatre. Also known by the cinema House, or as called in Italian Teatro Berenice, located in Omar Al-Mokhtar Street, known as "the Queen street". The Theatrical Society entrusted the project to Piacentini and Piccinato of Rome. Piacentini designed many historical buildings and monuments in Italy, Libya, including Benghazi. Such as the Italia Hotel, the Benghazi Municipal Palace, and the Benghazi Central Train Station. The municipal theatre's importance presented to increasing touristic activities in Tripoli and Benghazi's main cities.
By the end of the 1930s, the Libyan tourism and hotel associations' system comprised a vast network of facilities dedicated to increasing touristic activism in the colony. Of course, the success of this system was measured by the increase of tourists and means of financial stability.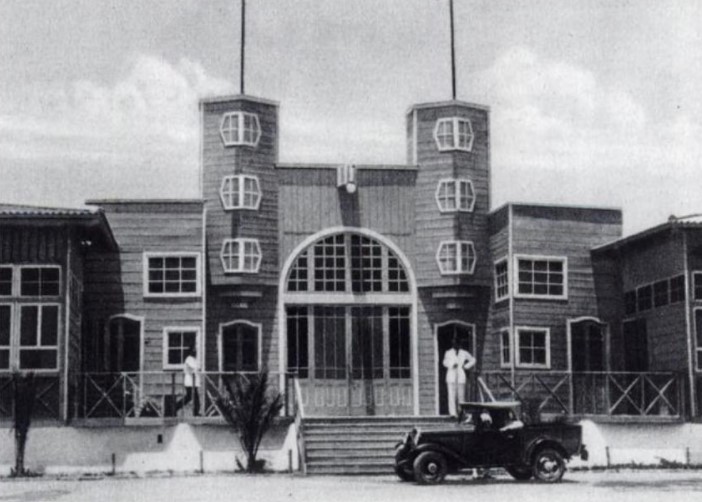 Important Details
Bernice theatre, named after one of the old names of Benghazi, officially opened in 1928. It held several Italian and European theatrical and musical performances. Including a concert by the singer Um Kulthum in the 1960s. It continued to operate until the outbreak of World War II. As a result, it caused widespread destruction due to air raids.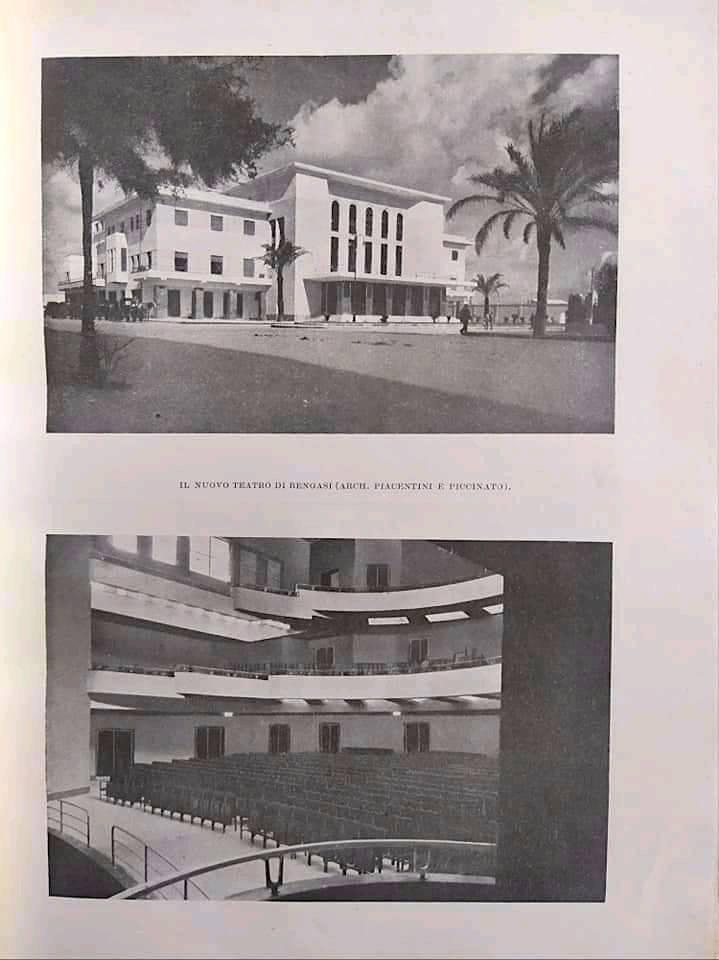 Unfortunately, the theatre has faced negligence since the 1950s. The situation continued until the late eighties when it was eventually closed. However, this project, in particular, was described by the author Brian McLaren as an exemplification of the adaptation of a "modern neoclassical language" to the environmental context of North Africa. Sadly, this building faced neglect, destruction, and transformations like many others.
This only leaves me wondering about the significant number of structures lost throughout history and whether there will ever be a revival opportunity. I will continue to discover other lost architectural landmarks. It is more of an attempt to learn the reasoning behind losing those buildings, including the apparent political influence, but address those from a new lens.