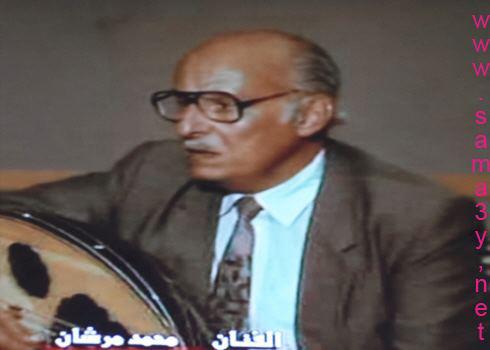 On October 4th, 2015, Libya lost a critical pillar of Libyan music, the musician Mohammed Morshan. He has contributed massively to the development of the Libyan song. Many famous songs in Libya were composed by him and the artistic sphere remain influenced by his work. Mohamed Morshan was born and raised in 1929 in the old city of Tripoli specifically at Bab Bahr. During his childhood, his father worked as a sailor and took care of his education. He enrolled in the Zurgani Mosque and then in the Houria Mosque. After than, he studied at the Italian primary school.
In 1939, his family was displaced and settled in Janzour until they returned to Tripoli in 1942. The war ended in 1945, and Mohammad Morshan enrolled in the Arab Primary School. In 1948, he joined the Coast Guard. Due to his passion for art, he resigned in 1951 and quickly picked up a lot of the rules of melody and played numerous musical instruments. He worked on forming a band for the Malouf and contributed to the establishment of the Jamal Al-Din Institute in 1964.
Mohammed Morshan resigned in 1970 from the administration of the National Conservatory of Music and left to Egypt. Upon his return in 1983, he was appointed as a consultant in the Libyan Radio Branch in Benghazi. His artistic career and experience continued for more than 60 years, and many Libyan and Arab artists sang his tunes and melodies.
Source of information: Assaqeefa Alleebiya