Posted on November 1, 2021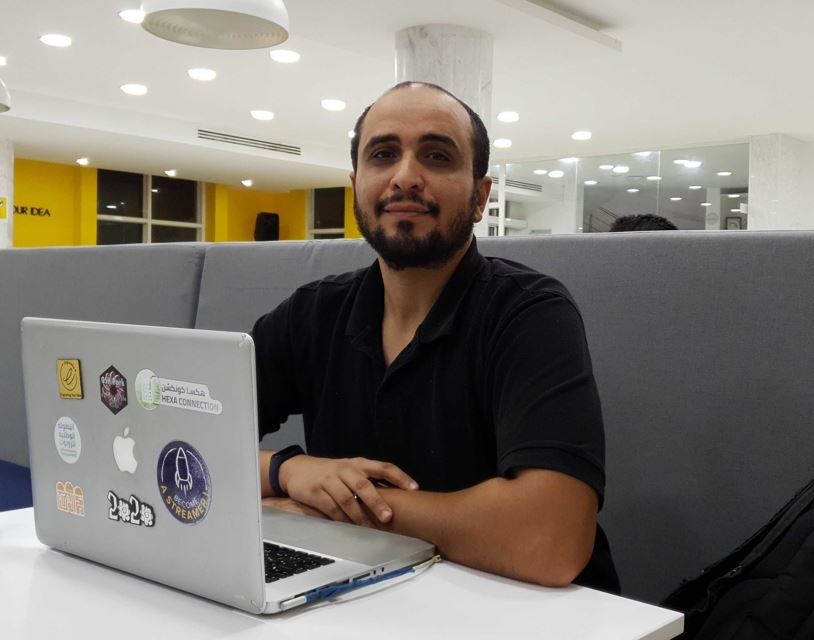 Hamed Elhouni is a professor at the College of Computer Technology in Tripoli. He also works as an education manager at Inspitron dedicated to hobbyists learning technology and electronics. Among his career in technology and academia, he has interests in the environment and sciences in general. Most importantly, he is the owner and founder of Engraveha, a local business, located in Tripoli, that provides custom mechanical engraving services for souvenirs and medals on different materials.
The idea behind Engraveha started from an automatic engraving machine for students in his department. The machine was owned by the faculty he works in. After a while, Hamed was interested to buy this machine when he found out that the faculty wanted to sell it. After a year of having it, one day he was telling his mother about the machine not knowing what to do with it. So, his mother told him to bring it to their garage at home and begin working on it. From that point, he started to automate the machine and experiment with it. The first subject he made was a keychain for his wife and he shared it on social media.
Orders From Hamed's Close Circle Lead to the Official Launch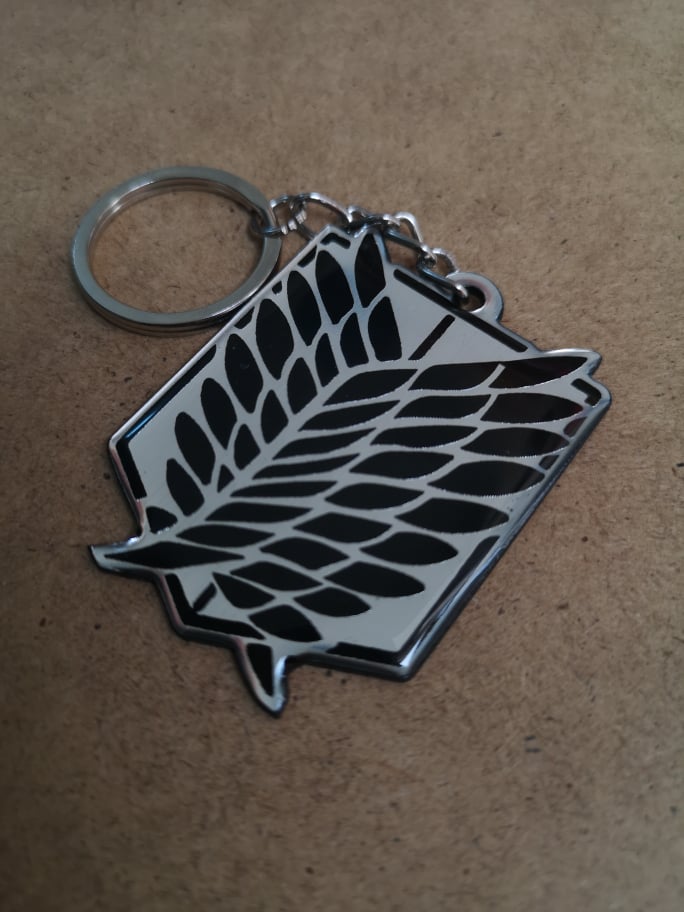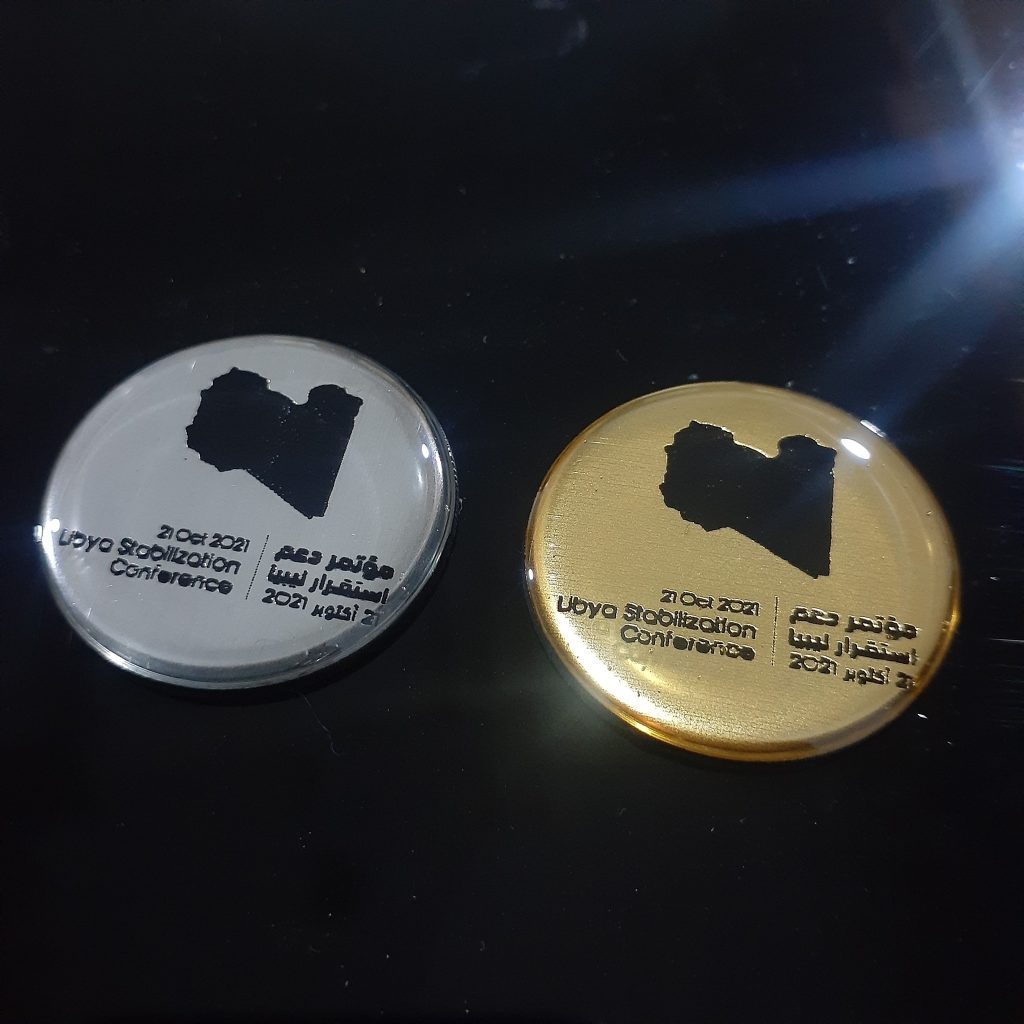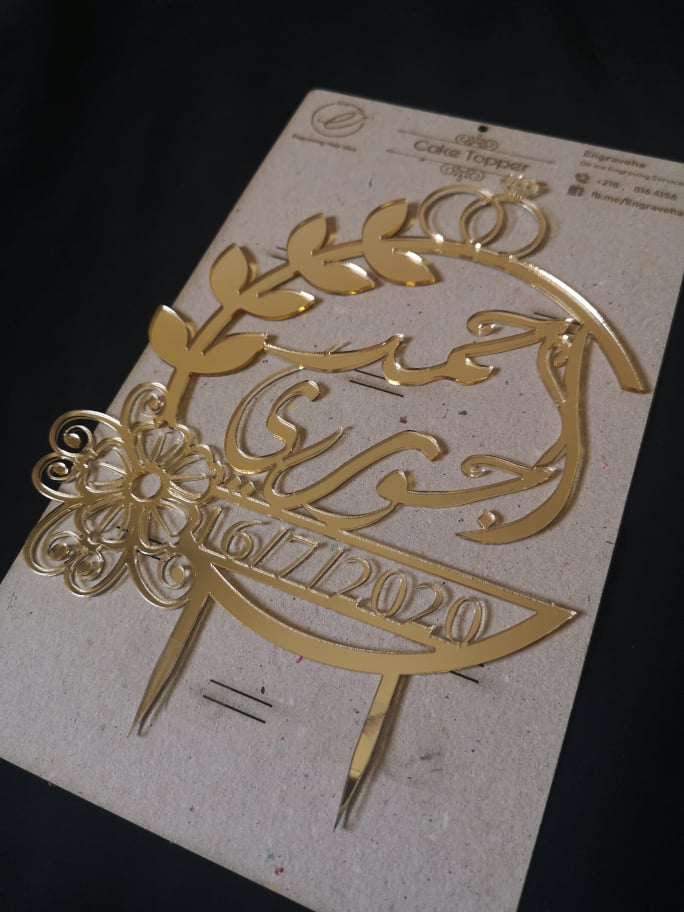 Friends began to ask about the keychain and if they could order one too. After this feedback from his friends and close people; he decided to create a Facebook page to share his work. It was founded officially on the 16th of August in 2019. This date was the official start of the project regardless of the demands he previously had which were through recommendations from Hamed's close circle. In the beginning, they only used copper covers then they introduced plastic and gold covers, in addition to wood and acrylics.
Enlarging the Engraving Team
Following the official launch, he created a system for the demands and requests from customers. He was a bit hesitant about the payment method since it is a customized service. Since there is no online payment in Libya, Hamed decided to rely on trust.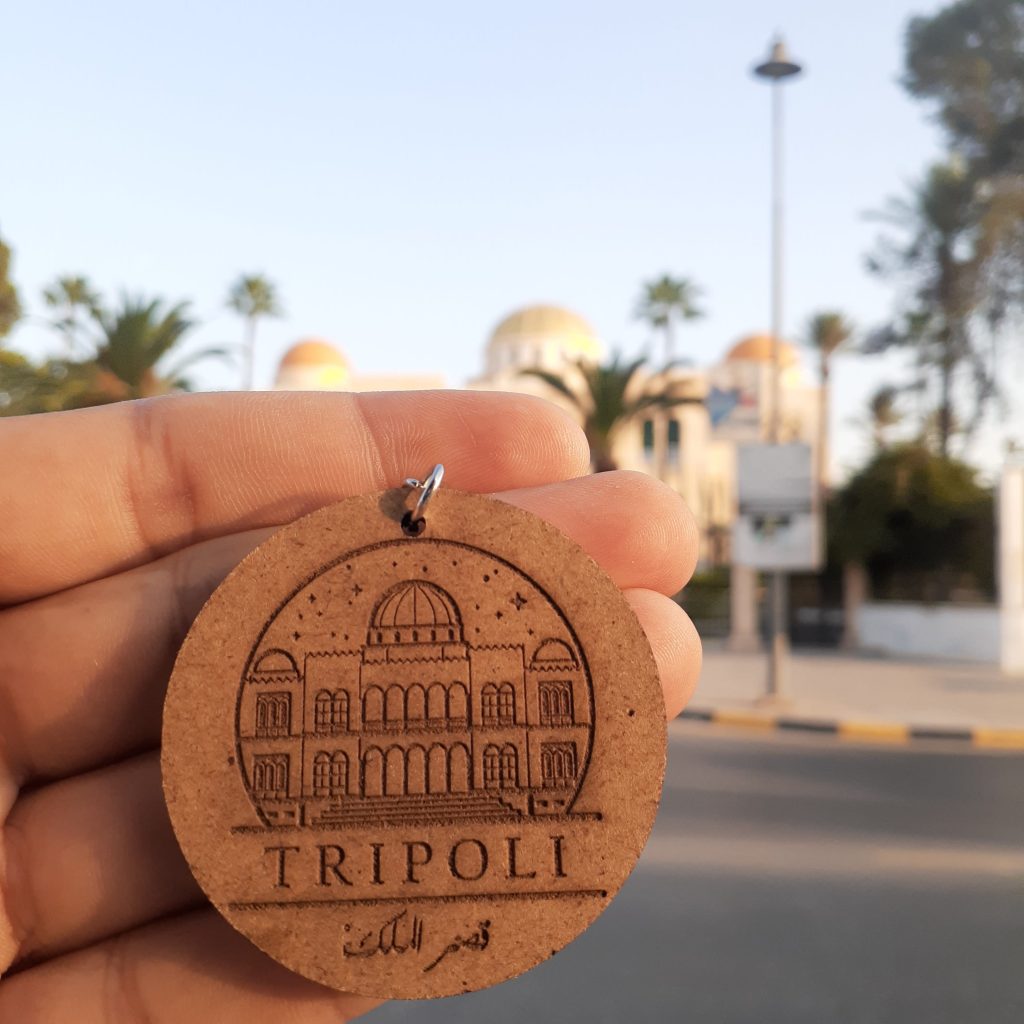 In the beginning, he was the only one managing everything from the page to the demands and execution of requests. After that, his brother joined as a partner in the project. Hamed is responsible for customer service and designs while his brother is the one working on the machine. In 2020, they added a laser cutting machine. Although the pandemic started in 2020; the workload declined for a while. However, they used the time to develop their skills in the engraving and cutting machines they owned.
Thus,
They began working on creating models and cake toppers amongst other objects. They are mainly focusing on custom-made cutting services. Nonetheless, they hope to start working on ready-to-buy objects but customers are keener towards customized demands. Adding to this, they aim through Engraveha to create and provide modern gifts linked to the Libyan culture in order to expand and provide for customers abroad.
Finding an Opportunity Within a Challenge
Hamed expressed that every problem or challenge was fun to solve so it wasn't a problem by the norm definition. In the beginning, lacking a team was a problem but now the team expanded to three members. Especially with the limited resources, they have thus far, they are still working on increasing the number of their team members. Furthermore, Hamed hopes for online payment to be provided. It could keep credibility and add more financial benefits to their business.
Through increasing the demand, the team has started using automatic replies through a Libyan company that provides these services. The team uses an internal online system to follow with demands. They have their own workspace and they made an option for customers to get their order delivered or if they prefer to pick up their order. I have also asked Hamed about deliveries to other regions outside Tripoli. He expressed that they received some demands from other regions in Libya but they remain low given the high delivery cost which keeps many potential customers from ordering.
Key Learnings
Engraving
Through Engraveha, Hamed got the chance to work on something he is passionate about. He never thought he would ever get into the business world and he started to see things from a business owner's perspective. He is happy that it is something he got to discover later in his life and made space for it.
"Engraveha engraves your ideas"
He hopes people now could send their own designs to be engraved and cut for them. This would allow for a reduction in the total cost of the final product. In other words, Hamed hopes through involving the customer to increase social collaboration and the creativity sense locally. Moreover, there are many designers who could benefit from this service. In the near future, they aim to cover the entire country. The founder and manager of Engraveha expressed that he is setting up a workshop to teach people how to create designs for laser cutting machines.
Creating a New Market & Future Aspirations
Engraving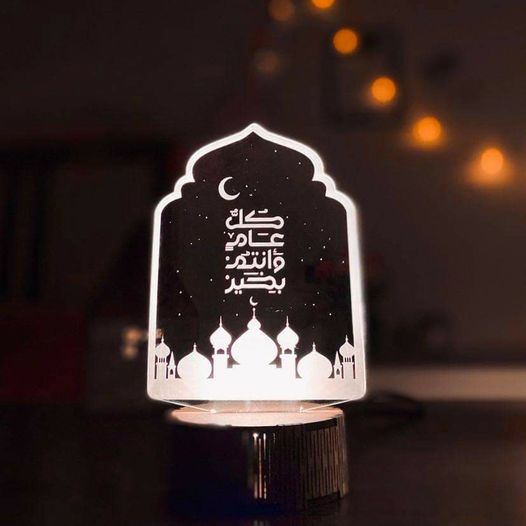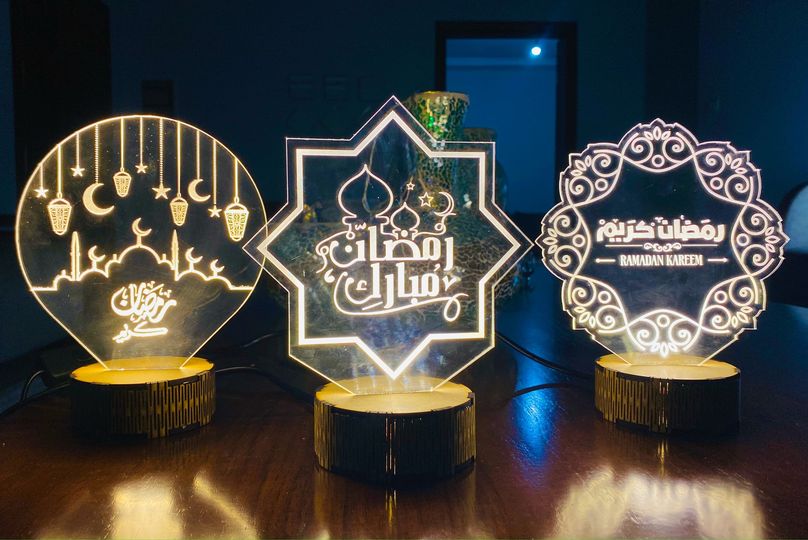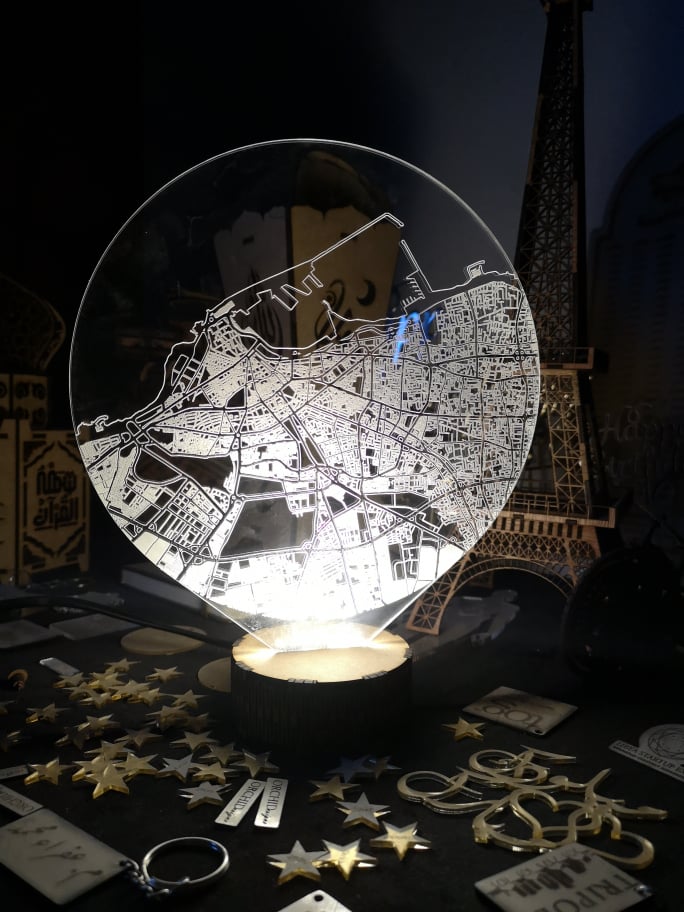 Engraveha managed to create a new market within the Libyan market and discovered a new demand in the Libyan community. In fact, Hamed has never imagined that people would want to have keychains and other engraved objects. ''Not everything you love would necessarily be loved by others'', Hamed added when he described what his business made him realize.
In Engraveha, they hope to enlarge the team to include more products designers and manufacturers in the production chain. This will thus be done through enlarging the business and the increase in demand. This step will provide an opportunity for many people to get jobs in the local market. They are now closing up the second year and planning for their third year.
The aspiration for Engraveha is to expand and to use people's designs in the engraving and cutting procedure. Also, to develop their online store and provide ready-to-buy objects in addition to the already existing custom-made products. Finally, Hamed and his team aim to develop the technology they use and to further provide engraving services on metal as they only engrave on non-metallic materials.
————————————————————————————–
You can follow Engraveha on Facebook to discover more about their work: Engraveha and their online store page as well: Engraveha Shop. Also, their official website for any additional information: (engraveha.ly)