Anhar Jaber, who is capturing the invisible, is Libyan-Tunisian. She was born in 1992 and raised in Zawia city, Libya. Anhar has always loved photography but she didn't have a specific focus within the field. She followed photographers to know why they were taking pictures. It started from memories collecting to introducing people to new things through her pictures.
For example, unknown buildings that she passes by with her mother. The story behind them and it was more of unfolding a mystery than taking pictures. Four years ago, Anhar's work was very simple. Now, she made many efforts and improvements and you can clearly see it in her photography style.
Anhar told me that in their house, she loves to take pictures all the time. She is the one who is responsible for taking all the family pictures. Her late father used to tell her how to deal with the camera. He even helped her on how she would use the old pictures.
Photography as a profession
As a profession, she began to discover the field from a professional perspective. Away from the major she studied which was medicine. Therefore, she started an account on Instagram in 2014. She was following other photographers as the field was still raw and new, at least, in Libya.
She loved Journalism and wanted to major in it but her parents were not approving of it. In contrast, he studied medicine instead but had this passion towards journalism in the back of her head. Her parents were more towards her getting a degree in medicine then she could do anything else after graduating.
She had a neighbour who worked in a radio station. She talked to him. He said that the radio is in need for new staff and it was based in Zawia. She lied to her mother that she will make content for the radio shows. In fact, she was going to present and prepare the content.
Huna Al Qahira?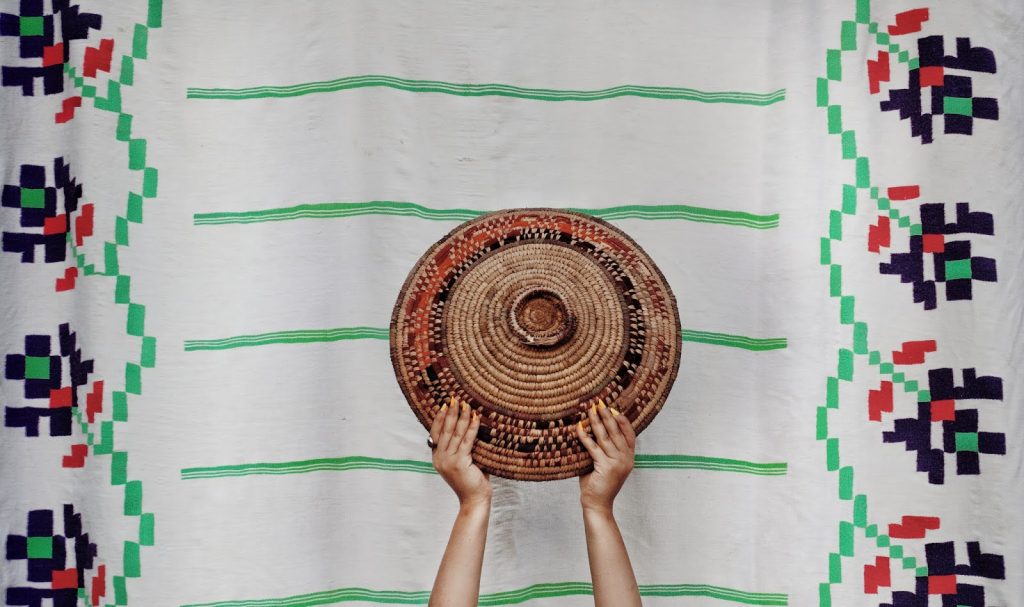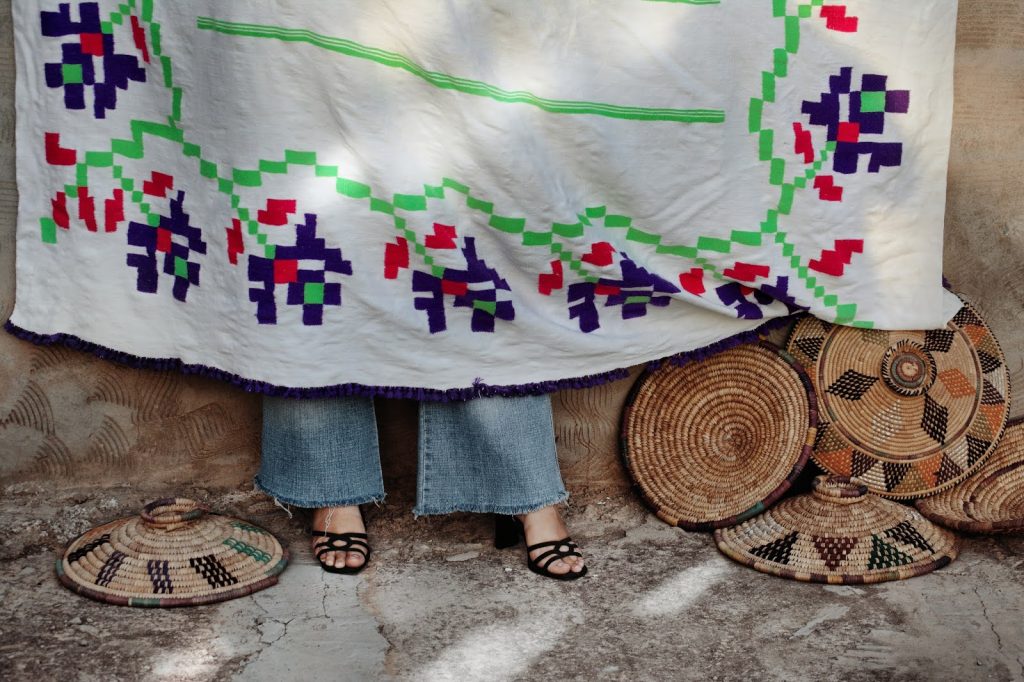 There was this interesting notion that Anhar pointed out when we were talking. There is a famous slogan used in the Egyptian media and it was "huna Al Qahira" which means "Here is Cairo".
She has always hoped to hear the phrase Huna Trables "Here is Tripoli". Nevertheless, she still has passion to say this phrase one day from any radio station in Tripoli and it is what drew her to Radio work and she got a lot of training off air.
When she got the chance to be on air, she informed her mother. Nevertheless, this whole thing was not what she wanted. She was still amazed by what Instagram had as a platform for photographers.
A difficult decision
Anhar was in a long relationship. She was put in a position to choose between her career and her boyfriend. Eventually she chose her professional life and the relationship was over. This was a wake-up call for her when she knew that her professional life mattered the most.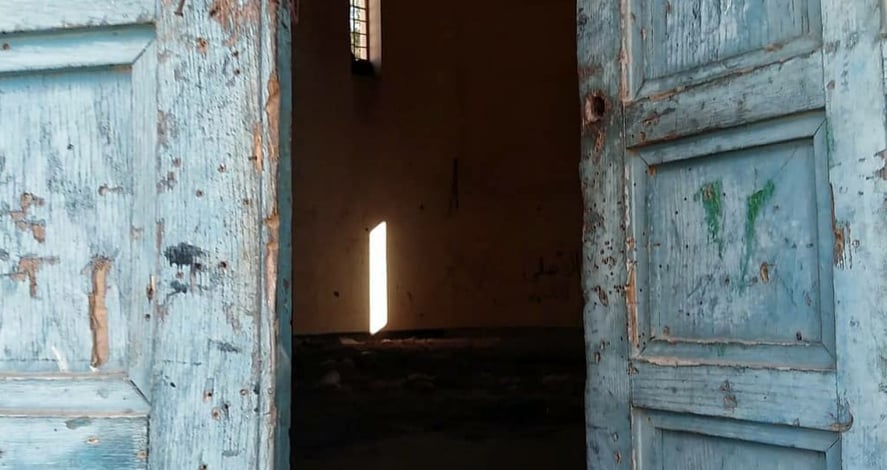 She told me about this story of a building she was curious about. She found a building that had no specific identity. One day, she asked her mother to drop her off to see what the building was. She found out that the building was a church that was built during the Italian colonization in Jouda'em area.
She used her phone to take pictures of that neglected church and for a long time. Anhar mainly used her phone camera to capture shots because she didn't own a professional camera. She wanted to help the church as her pictures were with low quality. She reached out to some media platforms for help but that never worked. (pictures of the church below):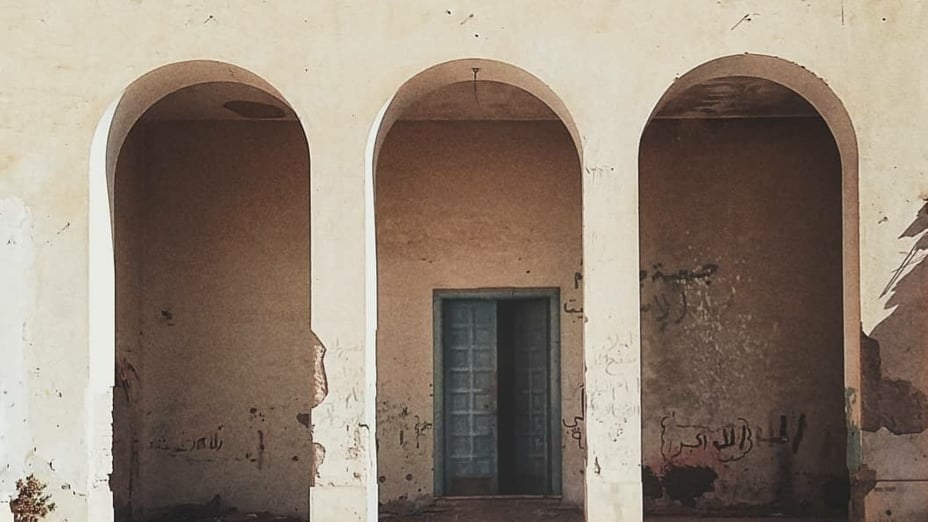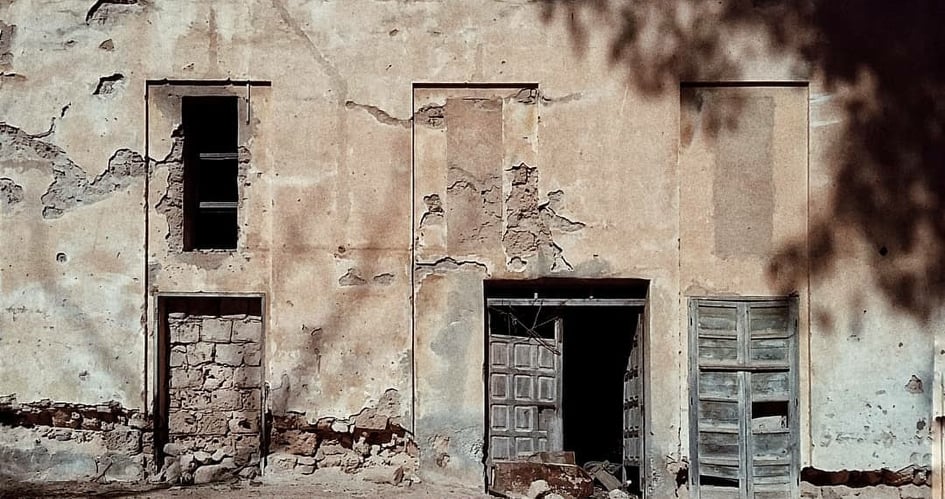 Instagram content
As I mentioned, Anhar was blown away by Instagram content and she was following Libyan female photographers who owned professional cameras. However, she noticed how dull their pictures were and realized that photography is not really about having a professional camera. It was the norm that if you are to be called a "photographer" in Libya, you must own a professional camera, otherwise, you will be called an amateur photographer.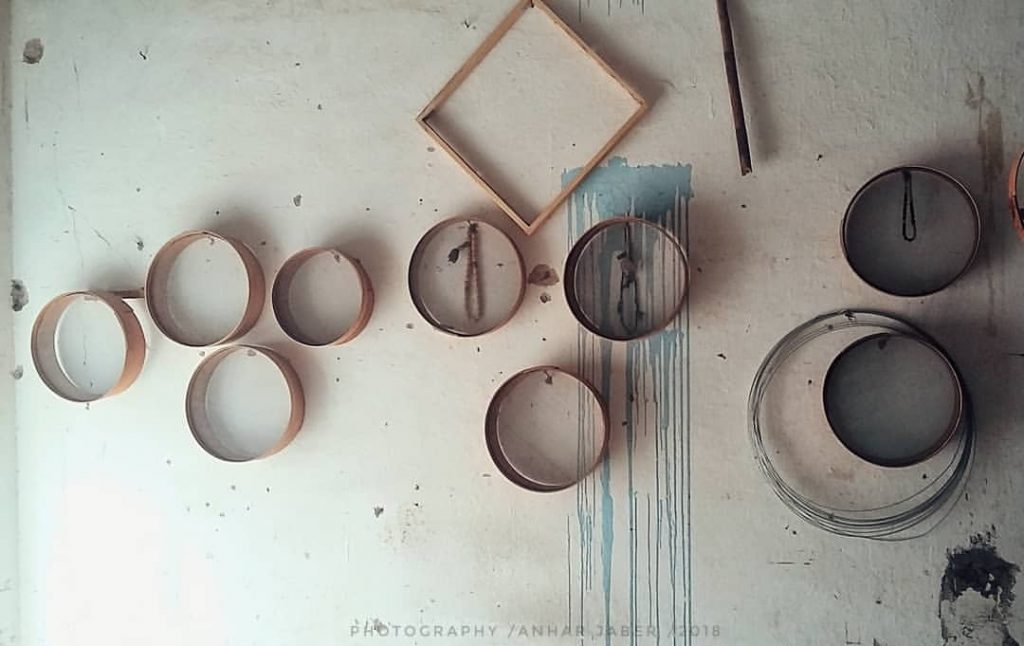 Therefore, she got to learn the basics in photography and she observed other people. She wanted something that has a meaning. One day, she stopped by a vegetables store.
There was an old man who made sieves that were used in the kitchen and she got inside his shop to take pictures (the one to the left above this paragraph). Anhar tarted to hear stories from the man and with every picture, she kept a story to tell. After that, she wanted to know more and what are the types of photography available, such as street photography.
Her favourite type of photography
She enjoyed documenting the daily life of people and she wanted to focus on street photography. Every time she went out with her mom, she would open the car window and she would take cleaning wipes to clear the windows for visibility and clear shots. She would take pictures as she was in the road trip and wanted to discover more and more. One day, she participated in a training program and it was related to Peace & War Institute.
She participated in workshop to understand journalism and so on. In addition, she participated in Scott Kelby Walk in Tripoli, Libya. In that walk, she used her phone while others had camera stands and professional cameras. Anhar told me how shy she was because she was only using her phone and that everyone around her were confident.
The photographer Hiba Shalabi was responsible for that walk in the old city of Tripoli. After the walk, Anhar was the first to submit pictures to the participating group and while she was hesitant of her work, others were very impressed.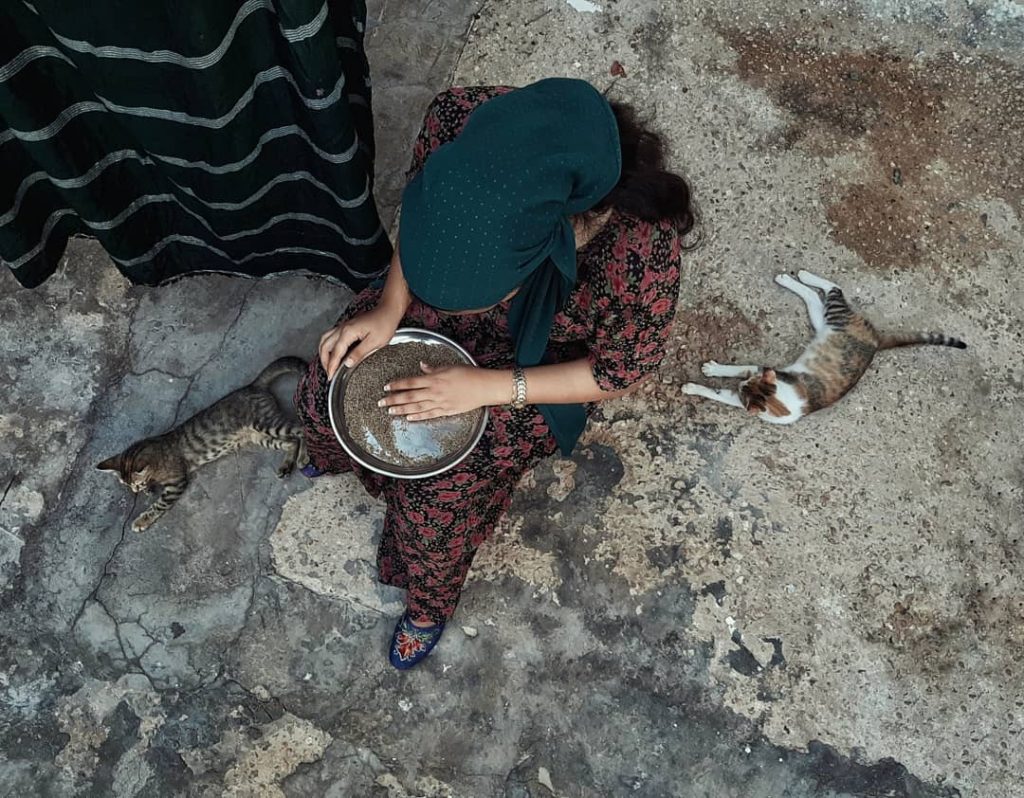 One of the participants told her that she was like a mine detector and that resonated with her to this day. Clearly, he was so amazed by her work. However when she showed her work to another consultant, he told her that her work was really bad.
Doubt in a competition
She edited her work and participated regardless of his comments and she was among the top five winning photographers. From that walk, it made her realize that she wanted to do photography professionally so at that time, she was in between graduating and discovering this field.
The impact of moving between Zawia and Tripoli has a huge influence in Anhar's photography style. She is a smart observer and you can detect this smartness through her pictures in which you can see a portion of in this article. She said that it is more of a conservative society in Zawia in terms of taking photos from Tripoli.
It was more accepted there. She would move around down town the city to capture the life of people and even those who were not Libyans, like Africans, and how they were living in Tripoli. she had more flexibility in Tripoli than in Zawia, Some were scared and others were not. She tried to take pictures in other cities like Subrata.
"Tripoli gave her the chance to be open and it gave her the capacity she needed to expand as a photographer."
Experimenting with photography
Anhar loves different cultures and the stories they have. In particular, she is interested in the Amazigh culture and she wanted to know more so she decided to target this culture. She drew the tattoos on her face and she had the clothes rack and tied a rope to the other room. Anhar got dressed in a way related to the culture and took selfies until her phone's memory was full (The cover photo of this article is the product of that photo session).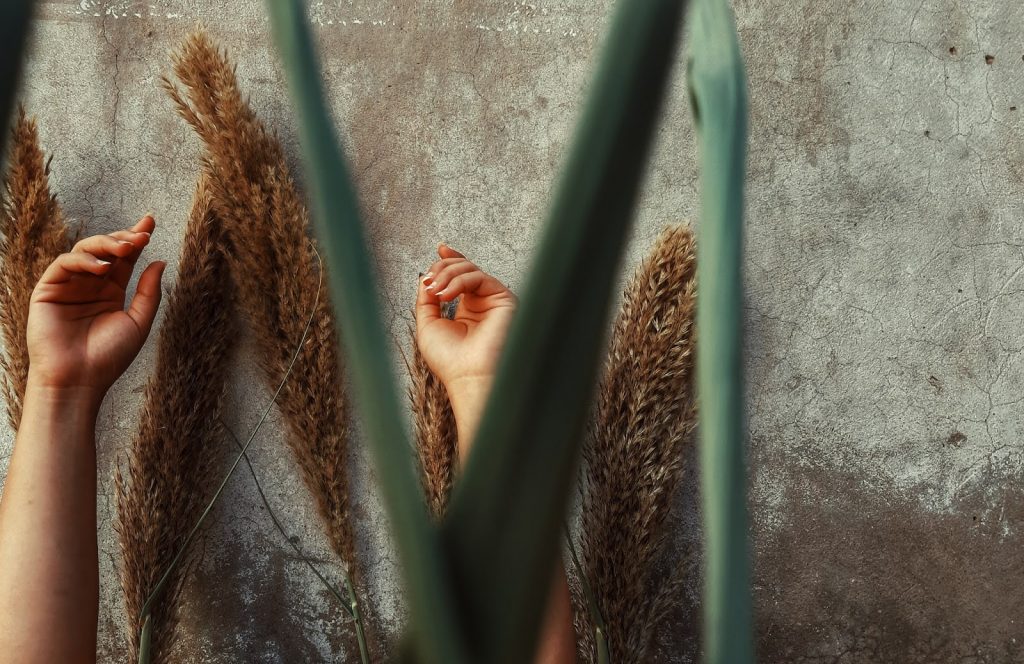 She was very content with the results because of the tattoos and she believes that the energy we produce and get from the work we do is legit. Anhar sat down and she watched and kept the pictures she wanted and made the edits and from that she learned about selfie portrait and that helped her to expand even more.
It was interesting even for me when I first saw her published pictures under the "Amazigh tattoos" theme. This was the first set she was proud of. She used her phone to take the pictures which was a Samsung Galaxy A3. Anhar told me and I quote "the financial circumstances should not be the main controller of your work but mainly your mind that stops you from pursuing a certain work".
Another opportunity
Anhar managed to participate in Zenith exhibition in Germany last year and she is preparing to participate in local exhibitions once things settle down in the country. Her goal is not to have an exhibition, she still believes that she wants to develop more as a photographer and refine her skills in a very profound way before having many exhibitions. This experience is a journey, Anhar said. She wants people to look beyond the materialistic aspect of photography and see stories and feel emotions.
Anhar participated in the training of trainers and it was related to photography as to become a trainer. She prepared herself to be a trainer and she participated with Niqat Libya foundation and it gave her the chance to connect with people in media and civic society and that created another sphere in her life.
Anhar insists that profit should not only be financial and people are looking for revenues and it is important but it should not be the centre of doing the work and if we are to compare what she gained so far, it is considered nothing but she still wants to develop and get better.
A hidden reality
Over the past year until this year, it showed her the hidden face of this field. Focused on the financial part of it. However, she still has the passion and she learned plenty from all the things she encountered. Her advice to women in this field:
"do not think utterly about the profit. Do not make it the centre of your focus and look at it from the artistic side. "
Be dedicated to it and sometimes you will question yourself. Photography is as if it is another life. You are documenting things that will stay to other generations. respect the field from the artistic sphere. It also does not need many things to begin. Hard work is key to prove yourself in the sphere" said Anhar.
You can follow Anhar's work on Instagram: anhar___jaber
And you can check her blog on wordpress: https://anharjaber.wordpress.com/