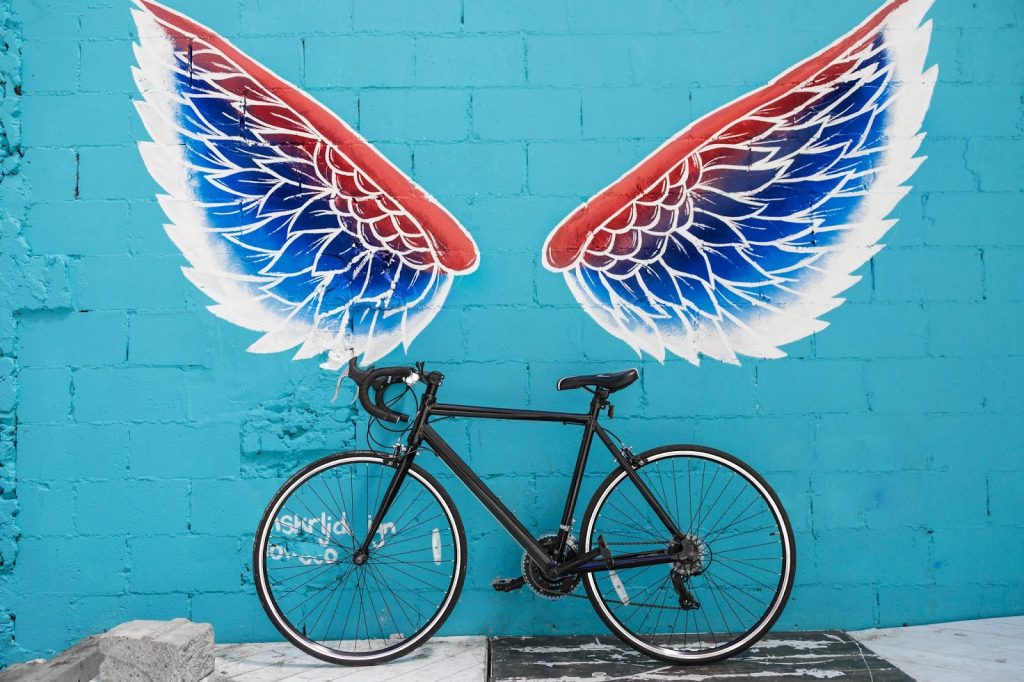 This year, I have managed to shed light on so many Libyans with amazing talents whom I think they deserve to be recognized. I wrote about female bloggers, female and male digital artists, and photographers. I was amazed by the amount of support from so many people and I wouldn't have managed to do it without all the help I received from friends and strangers on social media. I still hope to write about so many inspiring figures from so many fields. In this article, I am shedding light on graffiti/caligraffiti artists. This form of art is exceptional and unique.
It is used worldwide to deliver a message of hope, love, and peace. It is expressive and powerful. Graffiti art is a tool that managed to empower and strengthen the impact of worldwide events. There are so many graffiti artists who have changed our world with their art and one whom I can mention as an example is Banksy. His identity is not known until this day and no one knows how he looks but his art managed to speak plenty on his behalf. He has many art work all over the world, for example, in Palestine, Paris, etc.
Libyan artists have transformed this art and used it to portray political transition within the Libyan sphere, revolution, peace, and the Libyan identity. I am delighted to feature the amazing Libyan graffiti artists who have used this form of art in a very unique way and they reshaped the usage of this form and some managed to incorporate calligraphy as well. I would like to thank everyone who helped me reach them and I would like to thank everyone here who agreed to be mentioned and interviewed for this article to come out.
1- Ali Boshga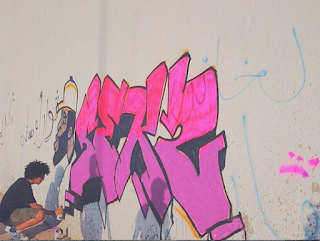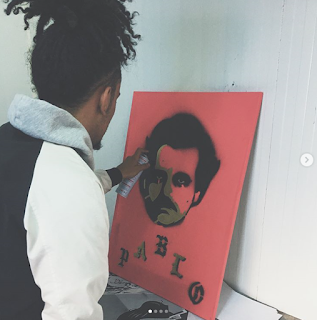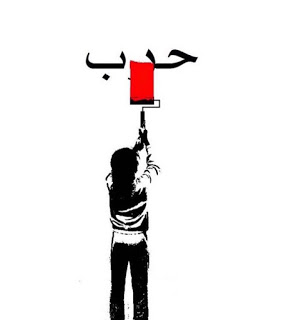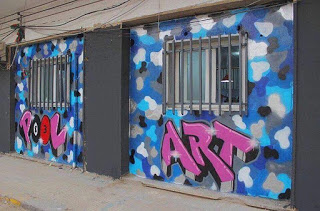 Ali is a school and family friend. I have known him since he was young as he studied with my younger brother at school and even now in university they are studying the same major together so he spends so much time in our house. He grew up to form his own identity that you can clearly observe it from his style and the way he handles himself. Ali started his journey with graffit about 10 years ago. His beginnings were on sketching books but after 2011, he started to officially draw on walls. He has been inspired by any picture of letters and when he travels, he always visits graffiti sites and museums to discover and understand this form of art. Soon after, he started to practice gradually and develop his talent. He is getting better because of practicing and learning new techniques and now he considers graffiti as a source of financial income. Ali enjoys all forms of graffiti. He was inspired by Banksy and Montana colors and everything related to them. He is very much proud of a graffiti work he has done at the house of art in Tripoli and it was a collaboration with an Italian contemporary artist named Luca Maleonte which was on 2015.
Instagram: bvshiginal
2- Amin El Zeyat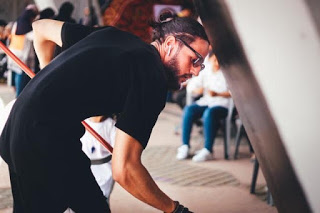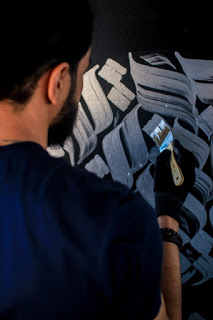 Amin is a caligraffiti artist who discovered his love for this art when he was a primary student in Spain. He took extra classes in Arabic,the teacher used to say that the letter is written not drawn and he was very interested in the beauty of arabic calligraphy and once he asked his mother how can do it, she told him to simply do the same and that's how he first started. It was just a step he took. In middle school, he participated in contests and he got the first place on Tripoli district. This form of art in particular is updated from an old version and he expressed his admiration when sometimes people cannot read what is written but he likes how the art work looks and people decide to take picture of it because it looks appealing and it adds beauty to any wall. This pushed Amin to spread his work and keep drawing in numerous places. He is inspired by so many people and I quote "some people inspired me by their art, by their culture, or simply by their way of thinking" and this sentence made me personally think and it has so much depth to it. One of his dearest work is the one he managed to draw under Widdan bridge in Tripoli because he has witnessed how it made people happy and excited and it added to the culture and theme of the city. For him, that work of art changed the place completely from a deserted and dark area to an open space for breakdancers and artists to express themselves and even for people to take pictures with these magnificent paintings.
Instagram: elbinnii
3- Elbohly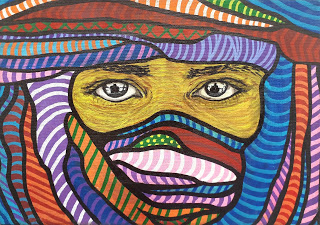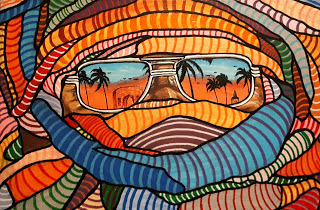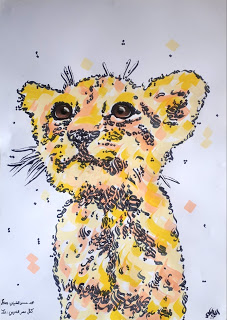 Elbohly is another artist who took part in reshaping the artistic scene in Libya and his work says plenty of the message he hopes to deliver. I personally follow him on social media and when I decided to write this article, I hoped to interview him to be part of it and when I reached out to him, he welcomed the idea and was very cooperative and that is something I truly appreciate from him. I asked him about his early journey in this form of art and what made him choose graffiti. He first started to do graffiti in his early twenties and he was inspired by so many things from Libya; starting from negative behavior in public spaces to appearances. the factors mentioned can all be a fertile ground for any artist to shape around his work. He managed to use negative attitudes within the society and turn them into something that may fix what needs to be fixed. Graffiti is street art, it is the art of expression and sharing with passing people in streets worldwide. He also described this form of art as "free" which does not undergo to any academic techniques thus it transforms into an infinit love. He loves poetry, musical instruments, and spiritual anasheed. He has been inspired by Salvador Dali from his mysterious perspectives and he has huge respect for Piccaso that he is the master of cubism as a form of art and many other artists who managed to change the history of modern art. When it comes to his work, he is the proudest of his first exhibition that was held for him in Tripoli, Libya. This exhibition was called 'destruction تخريب' in 2016. Also, there is another work with an area of 10 sqaure meters that abreviates his journey from Liby to Denmark and the mural was displayed at the immigrants museum in Copenhagen and in three other cultural houses in different cities.
Instagram: elbohly
4- Eslam Jaafar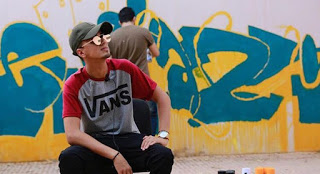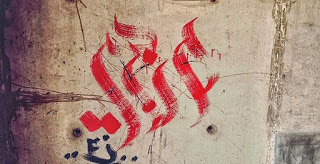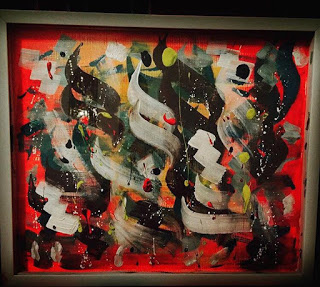 Eslam is from Benghazi, his artistic name is EJ. He loved art from an early age in his life. His father has a huge influence on his artistic prefernce as his father is a painter. Since 2008, he switched to graffiti. He is passionate about it and it became part of his identity if we can use this term to describe Eslam. Through graffiti he managed to make connections from outside and inside Libya and he could sense the population urge to learn this form of art amongst youth. Eslam is interested in wild style and he is practicing to be better at it. He is inspired by Sofles, a German artist who is specialized in Graffiti.
Instagram: eslamej
5- Hamza Lollbi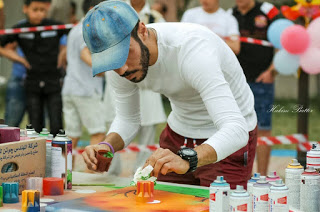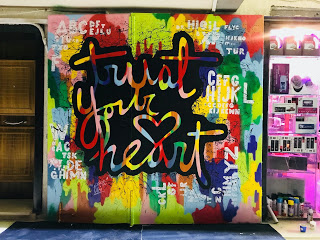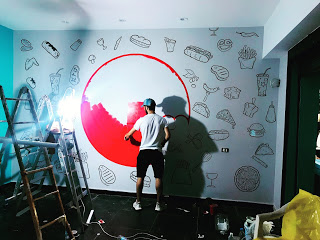 Hamza was born and raised in Tripoli, 1991. He is originally from Zawia. In 2011, he started to do graffiti as a form of expression using caricature and sarcastic expressions but he officially started in 2016. He has been motivated by his close friend to draw and express himself through his talent and his late father as well. He has participated in many local exhibitions. He has been inspired by many forms of art and artists too. Each work he has painted has a special story and he cannot favor one over the other as he described during the interview.
Instagram: hamza_lollbi
6- Khalil Buhdema aka Bassy Buhdema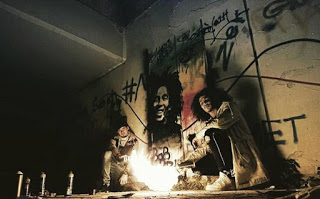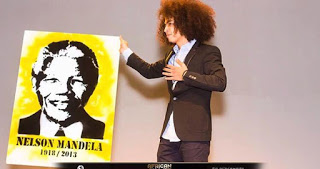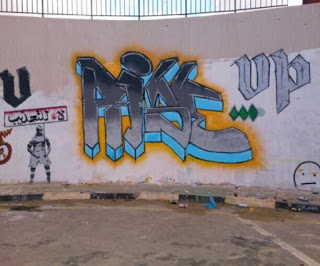 Khalil started to do graffiti when he was a high school student in 2012. What inspired him to do it was calligraphy as he used to do calligraphy before when he decided to try something new and different. He is using graffiti to deliver a message and express himself freely. For him, it is a way of living. What's a better way than taking a risk and drawing on a wall than graffiti. He loves arabic calligraphy, especially, diwani. He was taught calligraphy by the calligraphist Meftah Shehoub Kiwafi as he further developed by practice and guidance from him. In 2013, he drew the biggest graffiti work in Libya which was entitled 'No torture'. He partnered with another graffiti artist, Boshga.
Instagram: bassy_buhdeima
7- Mohamed Bulifa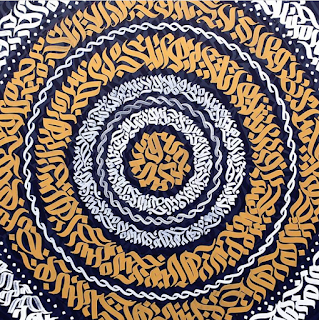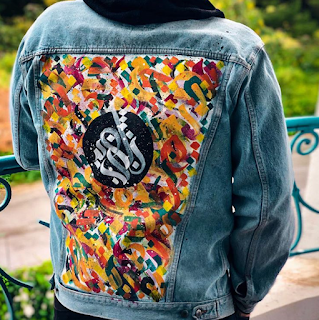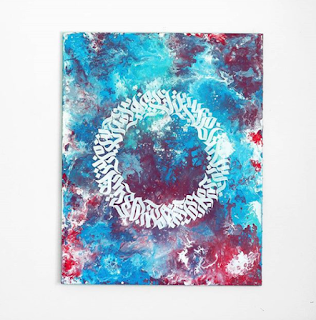 Three years ago, Bulifa tried caligraphy for the first time. He first tried it on an A4 plain paper and without colors. Later on, one of his friends encouraged him to try working on canvases and it was a beautiful experience that he enjoyed. what inspires him the most is the expanding arena for creativity, in another word, the amount of ideas and challenges that can be addressed with/by caligraffiti is limitless, it means that an artist can work on anything and everything, for example, clothes, wall, furnuture, etc. The beauty of Arabic letters pushed him to try and eventually use caligraphy as another form to design logos, thumbnails and he likes to incorporate arabic letters in his work. When I asked Bulifa which of his artwork he is the proudest of, he replied "Every piece of art I produced has its own importance and value, some I like from an artistic perspective while others hold a special place because they were made in a certain time that meant something to me and they would remind me of that time and place."
Instagram: bulifa_
8- Salem Mezwghi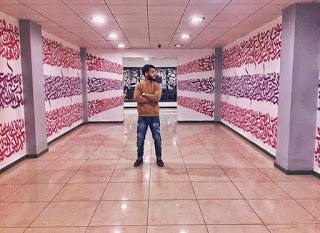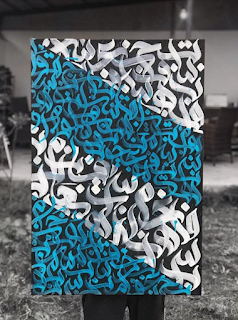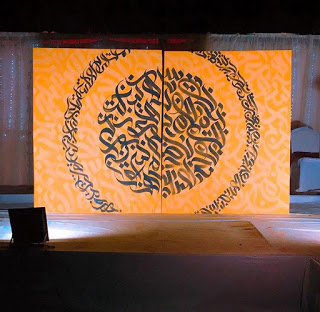 Salem is a caligraffiti artist which is a mix of caligraphy and graffiti. His beginings were since he was a kid when he started with drawing and developed to graffiti in 2013. He used to graffiti in the American style which is mostly used worldwide then he decided to incoprate Arabic in his style. Therefore, he started to learn arabic caligraphy gradually until he found himself in graphic designing where he started to make arabic designs. He has been inspired by so many things, for example, movies, artists, etc. He is driven by the love and support he recieves from people who see his designs/work and also he managed to get financial outcome for what he does that helps him to buy the materials needed to create more. He is mainly focused on caligraffiti because it is connected to our identity as arabs which is not very popular or familiar by other societies. One of his most famous work is a grafitti made in Edah center which covers a total of 42 square meters, it was tiring but worthwhile. Salem loves all forms of art, especially, audio and visual art that holds a message.
Instagram: mezwghi_
9- Taha Ben Lagha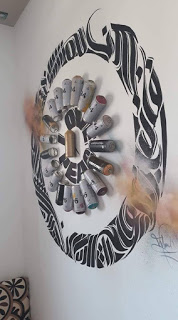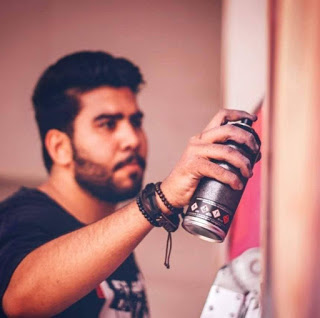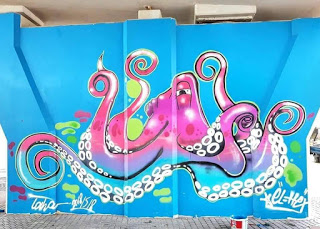 Taha began his journey with art before 2012. What made him start drawing on walls was the fact that he wanted to deliver his message to a bigger audience and drawing on walls was the answer. His passion for this form of art made him continue and develop his talent. It merely became part of his personality and life. It became a source of financial income as well and there is this sort of pleasure to transfer the idea you have in mind into a bigger space on a wall. He has been inspired by the French-Tunisia artist El Seed who is specialized in calligraffiti. Taha is one of the artists who drew under Widan bridge with other artists like Suhaib Tantoush and Amin El Zeyat (who is mentioned in this article.
Instagram: taha_laga