Posted on February 12, 2021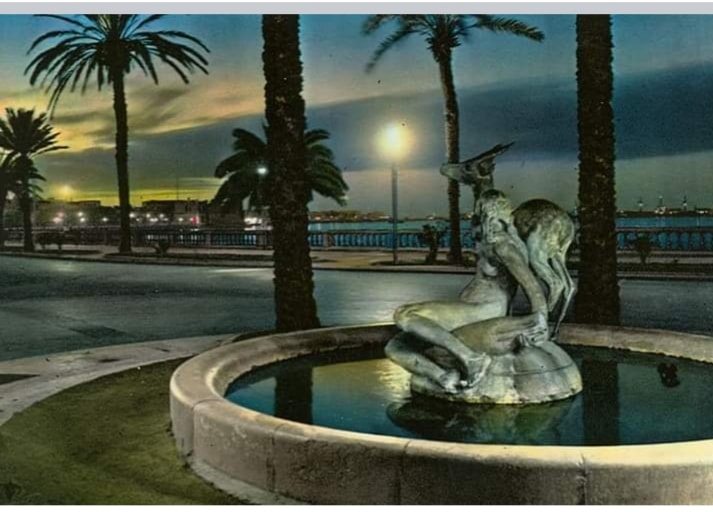 The statue of the gazelle in Tripoli was designed by the Italian artist "Angiolo Vannetti" in 1932. It depicts a woman sitting on a rock, embracing a deer and being submerged in fresh water.
Angiolo says that this design expresses the "city of Tripoli". The deer, with its desert symbolism, refers to the city and its history. While the nude woman represents the soft, peaceful mermaid that expresses the sea face and skyline of Tripoli. This statue is one of the most ancient historical monuments in Tripoli. This statue has witnessed many changes that underwent the Libyan society and the changes of this society as well.
It carries with it memories of the beautiful past. When our grandparents and our fathers were taking pictures in front of it. If you search the internet, you will find many pictures from the old days of people who took pictures in front of it. The statue overlooked directly on the sea. However, due to the road expansion project in the seventies to ease congestion, the sea was filled a long distance. The Corniche remained Without sea.
Continuous Attacks On Monuments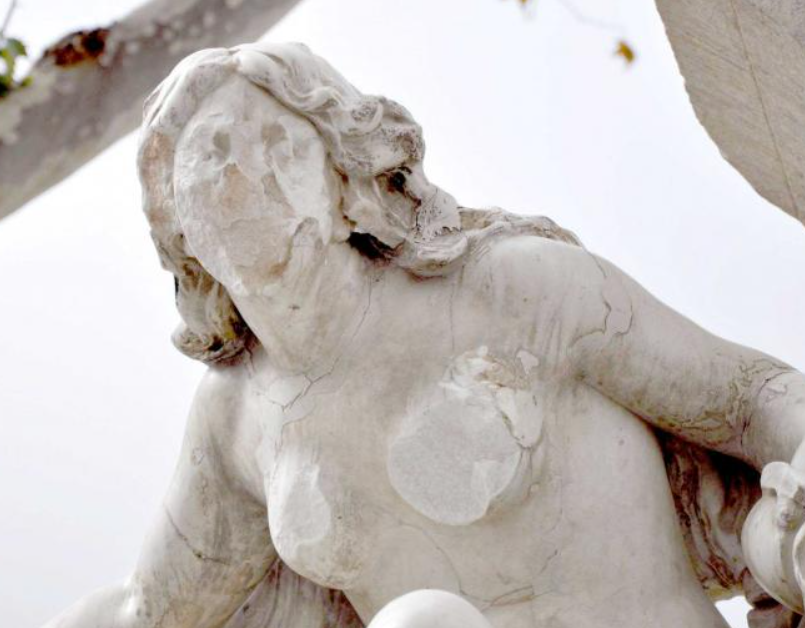 Following what had the Gazalla statue faced after the uprisings in 2011. It could be further compared with what happened to the famous monuments of Ain El Fouara Fountain (La Fontaine d'Ain El Fouara) in Algeria. In 1997, the statue of the naked woman was bombed by Islamists. After this attack, this statue was subjected to vandalism many times over the years.
The Reality Today
In 2012 in Tripoli the "Gazalla" was wrapped in a blue cloth. Then, in 2013 the naked woman was struck in the statue with an RPG thrower that slit her stomach. Finally, in 2014, the statue was removed from its place. Only two days ago, after 7 years of its disappearance, it was changed to a regular fountain.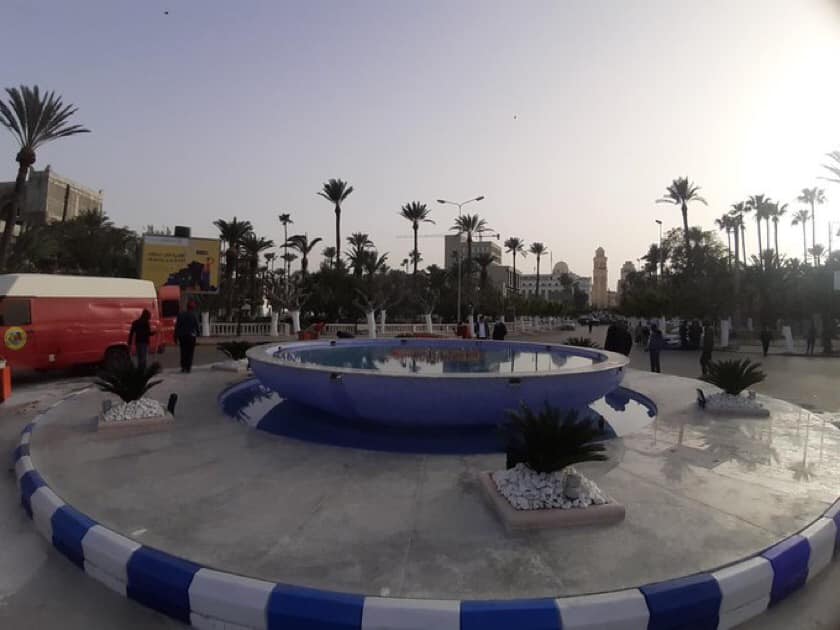 For seven years, people of Tripoli have been waiting for an answer for its disappearance. Or as I like to call it "kidnapping". We woke up on the day of its disappearance hoping for it to come back. We ended up seeing the historical momentum replaced by a regular fountain. It that represents nothing. No respect nor appreciation was paid to the Gazalla. Regardless, the backwardness of those responsible for its disappearance prevails the scene. The question is for how long do we have to put up with this backwardness? and watch them disrespect history and art?