Posted on November 23, 2019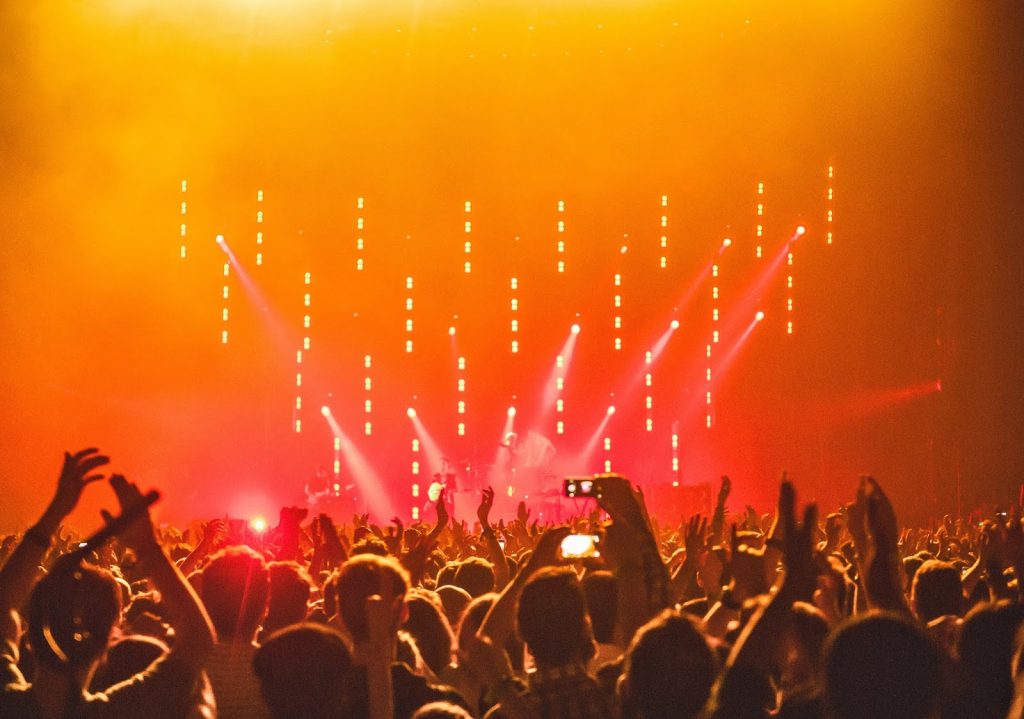 Music is one of the things that many people love. Songs have the ability to describe our feelings and we can relate to so many songs in any language there is. But also, music has the ability to make us feel better and we can dance to the beat. With the rise of social media, aspiring singers, in Libya, are now sharing their covers with their friends and the world to hear their incredible talent. Within the last two years or so, I have witnessed the spread of so many young talents and I am blown away with the amazing voices I heard. In this article, I am excited to share with you, readers, a number of Libyan talents I could find and they approved to take part in this piece. I believe that you should follow them and hear their beautiful voices.
1- Abdulhafeez Albusefi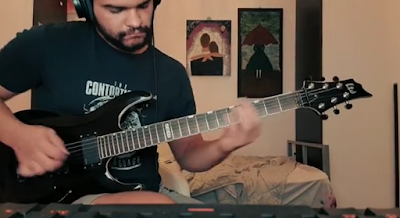 Abdulhafeez was born in 1992 in Sabha, a city located in the southern part of Libya. He grew up in a musical family. His father was an Oud player and his bother a guitarist. When he was young, he was obsessed with rock and metal bands, such as Metallica, Guns N Roses, Ozzy Osbourne, and many other amazing artists. When he turned 10, he started to learn how to play guitar and his older brother taught him. It took him around a year to fully play guitar. He does not prefer a specific type of music. He moved to Tripoli when he was 24 to get more opportunities and expand his career as an audio engineer.
Instagram: hafeez_music
2- Amal Naser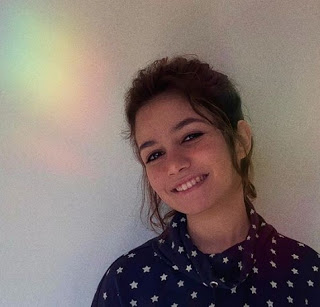 Amal is an 18 years old artist. She lives and studies aviation in Tunis. Aviation has always been her dream but never paid that much attention to music. She ended up doing it somehow and the reason behind it was one day she met an Italian guy on a plane and they became friends and he heard her mumbling. He said that he wanted to do something with her talent. He went back to Italy and came back to Tunis with the little studio she now has so she can expand her talent and share it with the world.
The idea of sharing music is way out of her comfort zone but he encouraged her to do it. She sees herself taking it to the next level and it is a good thing. People want to collaborate with her. She never cared what society would think and kept on doing it instead. Her family is her big supporter and that is enough for her.
Instagram: amallnasr
3- Bahjat Alturjman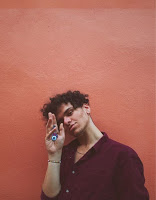 Bahjat is a school friend and I have known him since we were kids. I have always seen him with his guitar and during recess, he would always be singing and playing his guitar. His love for music is beyond imagination. He loved and still loves Taylor swift. Over the years, he started to write music and record them. He made great efforts in this field when he moved to Malta.
I had an interview with him last year about his journey in music and how he started "Meet Bahjat: A Libyan artist Who Believes That Music is More Than Just a Dream ".
He had his first mini-album released two years ago with three songs. He has over 5.000.000 streams and 348,221 monthly listeners on Spotify. His latest released song was a collaboration with a very famous music producer in the Middle East from Egypt named Hassan Ashafea and his song titled قلبك وين Galbik Wein which was released earlier this year and viewed 2.5 million times on Youtube and that break the record and is considered a huge achievement for Bahjat in his musical career.
Instagram: bahjatmusic
Facebook: bahjatmusic/
4- Hafeed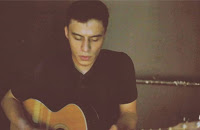 Abdulhafeez Mohamed is a performer from Sebha, in the south of Libya. He is a music addict. The guitar is his main instrument. He did many covers for many songs and he started to write his own music. He started his journey when he was only 14 with an instrument called Melodica.
He is motivated by other artists, not only musicians but even painters and designers which is very unique. He was supported by his parents, brothers, and friends. He is into James Taylor, Toni Mitchell, Bryan Adams, and many other great singers. He does not prefer a specific genre. He hopes to take his musical journey further.
Instagram: i4mhafeez
5- Hassan Aldirnawi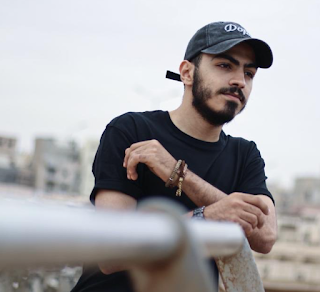 Hassan is a 23 years old singer from Darna. He was born and raised in Benghazi. He learned to play guitar about a year ago. After learning to play guitar, he started to sing with the encouragement of his friends as he showed them his work for feedback. He doesn't prefer a specific genre of music but he specifically enjoys the music by an artist named Khalid. He is at the top of his list and his primary inspiration in singing. For him, singing is a hobby to express himself and to break his routine.
Twitter: HYMCrash
6- Fatima Moghraby (Known as DADA)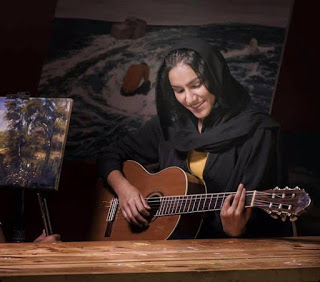 I have personally discovered Fatima by coincidence on Twitter and I was blown away by her voice. Her voice was unique and it has its own character. The bossy, strong, and sassy kind of voice. I reached out to her regarding this piece a few months ago and she gladly responded and told me her story. She is a 24 years old MBA student. She is very passionate about music and art. She got her love in music from her family. She grew up in a musical family that appreciated good music and they enjoyed it together. Her mom was a big fan of authentic Arabic music and she spent her childhood listening to this genre of music and she was fascinated by stage and audience and how people would applaud the performer. In middle school, she started to listen to music but in English. She was mainly into rock and metal. She adored Avril Lavigne. Throughout that time, her English was not perfect but the music made her love the language and she learned through the lyrics of the songs she listened to. When she first sang in front of a crowd, she did not stop ever since. She worked on introducing herself to other languages such as French, German, etc. She is now more into Jazz. As she has always faced trouble expressing her feelings, art was the solution. Songwriting helped her specifically to put her feelings into words.
Twitter: fatmaalmoghrby
7- Fawz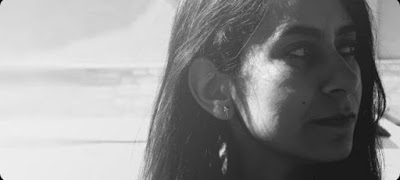 Fawz was actually suggested by a friend when I was looking for Libyan performers and she said "you must include her in the list because she truly deserves it" and she never failed me. I reached out to Fawz and listened to her covers. Her voice is out of this world for real. She is an art and media graduate. She is currently doing her master's degree. She sings and plays guitar. She started singing at the age of 13. Her biggest motivation was her friends and also to search for who she was as a person. She is usually inspired by sounds, instruments, and words. Music is her way of telling her story and sometimes other people's stories. She hears music in everything and it makes her feel safe. She does not only consider it a hobby but she is planning on taking it to the next level soon. She described it as a calling she cannot run away from.
Isntagram: fawzzalgazali
8- Islam Gaderbouh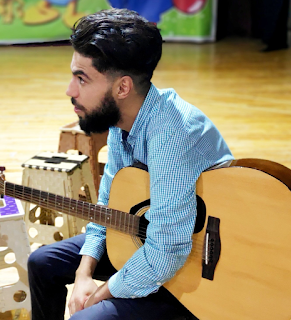 Islam is a medical student and guitarist. He loves music since he was young and he got his first guitar when he was 14. He is more into country music and his inspiration is Johnny Cash. He started to make covers of his songs. Even though there are not much support and openness on country music but he loves it and his passion is pushing him forward. Every time he sings whether in front of people or on his own, he feels disconnected from the world and he feels that he is within the song's lyrics. It is an indescribable feeling to put into words.
Twitter: IGaderbouh
9- Malik Elarbi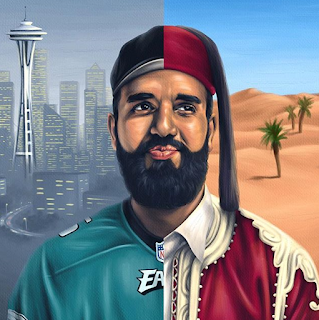 Malik started making music in 2011. He didn't really have a person who motivated him specifically but he has been working on music long before 2011. Prior to that, he was so much into poetry and his teacher in 6th grade was a big influence to get him to writing and but before that, it was just poetry that transitioned into music. Artist motivation would give him to John Delian and Chance the rapper. He does not consider himself a singer nor a rapper but he considers himself a hybrid of both. As far as preferences, he used to listen to hip-hop but nowadays, he does not listen to popular music anymore. He would choose a mix of hip-hop and pop music. As a whole, he does not listen to much music now as he used to. He does not know if it is a hobby or a career.
Instagram: malik_elarbi
10- Moe sings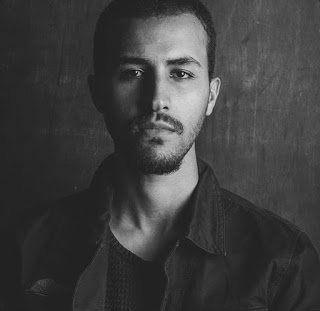 I discovered Moe when I found some friends sharing a video related to Tripoli. At first, I didn't know that he made the video with his voice singing in the background. Later on, I was amazed by how talented he was in both singing and filmmaking. The video he made was so vintage yet so mesmerizing. Therefore, I reached out to him for a quick interview so I can feature him in this piece. Moe as he described himself "a regular Libyan fella, an IT student, and a filmmaker", his journey started four years ago, a good friend of his in Montreal introduced him to some of Frank Sinatra's hit songs. And he was hooked! So he started experimenting with the Jazz genre. One of his covers was for "Sway by Dean Martin" and he was ecstatic of the amount of positive feedback he received from people. He doesn't have specific plans for the future but singing covers could help me later on with filmmaking.
Instagram: moe_elmister
11- Mohamed Alfahid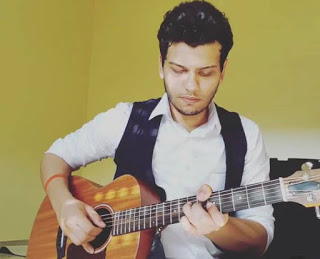 Mohamed is a 24 years old musician who lives in Tripoli. He started his journey with singing when he was 17 because of his older brother. If he would pick one artist, that would be John Mayer and his songs always motivated him. He described his love for singing and the feeling he would get as it gives him a really strang (good) feeling that he can hardly describe. He is into folk, blues, rock and roll, gypsy jazz, American jazz, classical music. His style is special and you would be hooked from the moment you hear his voice.
Twitter: moho_O152
Instagram: moho152
12- Nirmeen Gritli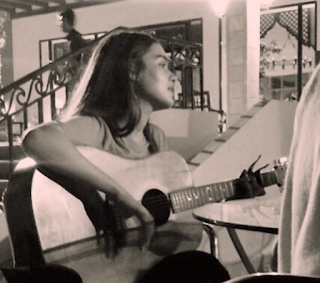 Nirmeen is an 18-year-old girl from Tripoli. I have personally found a tweet of her singing an Arabic song and I was so moved by the beauty of her voice and how calming it was. I have interviewed her for this article and she told me that she always enjoyed music in general but she only played guitar last year. She had an urge to learn how to play it and she started there. She was mainly inspired by her mother when it came to music. When I asked her how she feels when she sings, she replied " Singing makes me feel like I'm flying". It is a hobby but she certainly enjoys it and she spreads a warm feeling whenever anyone listens to her voice.
Twitter: itsminnaa
13- Omran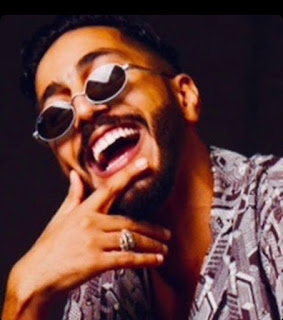 It is amazing and random how I managed to discover these talents in this article through the music they produce. Omran's hit song "Min Bali" got me hooked the moment I listened to it and I cannot express to you how proud I felt to have gotten the chance to see the Libyan song expanding more and more. Therefore, I decided to reach out to Omran and he was delighted and open throughout the interview and I found out that Omran was born and raised in Tripoli in 1992. He is a medical graduate and a microbiology and parasitology tutor. In his beginnings, he was exposed to many genres of music from Fairouz to traditional Libyan songs in the form of Naja'a to Bob Marley and Rihanna. He told me that his family has good taste in music. Until 2003, when he actually started to sing. In 2012, he began to find the style that suits him and he started to write his own songs.  

He was supported by his friends, Mohanned Oun and Bader Al-Khalas, but he believes that the main motivation was to bring out the Libyan dialog with a modern and full of life twist. His latest single "Min Bali" made a huge success within the Libyan society and people were amazed by the professionality and originality of the idea behind it. The song discussed the concept of moving on after any major event we go through whether in relationships or friendships.  

He infused some Moroccan terms in order to help it expand not only on a local level. The single was already written and he sent to Abobaker Safi to compose it after he expressed his admiration of the song and Abobaker managed to play with Omran's voice in a very smart way and the sound of the flute in the song is actually Omran's voice. Omran expressed his wish to produce an album but as he managed to produce his song solely by himself, it wouldn't be easy to produce an entire album but more songs will be released in the form of singles throughout the next months. He said that any Libyan artist must take a step to further expand the Libyan identity.
Instagram: itsomranly