Posted on January 14, 2019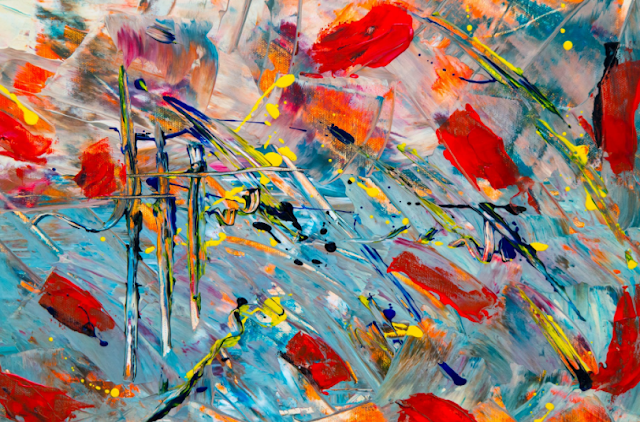 Art is an expressive tool that has been used for ages to transfer an image from different places and cultures. They can be in many forms but they all tend to deliver a message, translate emotions, and transfer us into the artist's mind. It can be complex and simple based on the artist. You can cry, smile, or even laugh. You can go through a roller coaster of emotions just by a certain piece of art. Art can be in the form of pictures, paintings, movies, music, graphics, you name it.
The artistic scene in Libya made a huge come back post the revolution, especially by youth. It was redefined and the revolution amplified its impact. It has risen again and youth are creating spaces within the society by starting exhibitions and workshops, also organizations like Tanarout in Benghazi and Waraq in Tripoli. Digital art is a form that is highly seen within the Libyan community and so many have managed to use their talent to create wonderful images and this time, I thought of putting them under the spotlight.
1- Eman Tawil
She is a 20 years old English major graduate. She started drawing when she was in middle school but began to practice digital art in high school. She is inspired by anything and everything. Surroundings inspire her and music too. She is the founder of Psych exhibition and she participated in Psych "نفس Nafs" exhibition in 2017 that aimed to raise awareness about mental illness.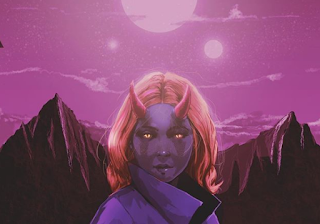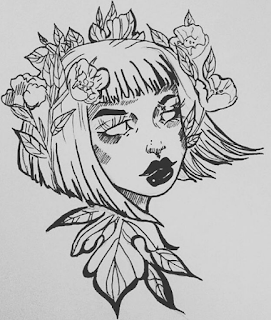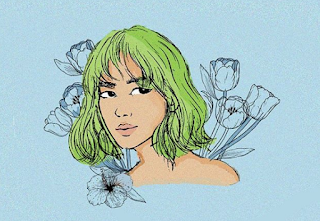 2- Aya Mohamed Keskso
Aya is a 25 years old architect. She started drawing after joining Habka magazine in 2015 as an assistant artist. She is now the relations manager and content creator. Her journey in drawing began from an early age when she used it as an escape from reality to create her own world through her work. In the revolution, she was forced to move with her family to a safer place so she spent most of her time drawing. She is inspired by anything; it could be a scene from a movie, a famous painting, an incident, and what have you. One of her most recognized work was on 2017 which was an exhibition to spotlight on digital artists in Libya and it was sponsored by the British Council Libya's branch. She is recently doing hand drawings using watercolors but she can transfer them into digital work too.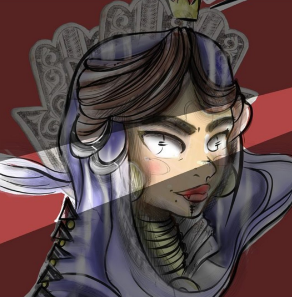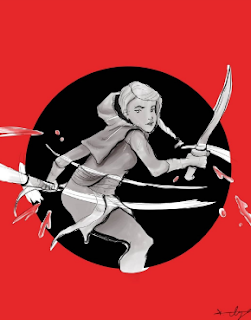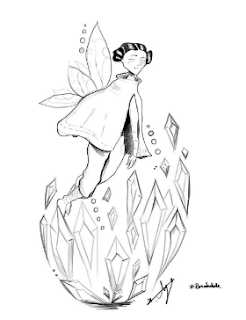 3- Khaled Bader
Khaled is a 25 years old graphic designer. He has been drawing since he was a kid but he managed to develop his talent in high school and put effort into it. He converted his work from papers to walls and finally to digital illustrations.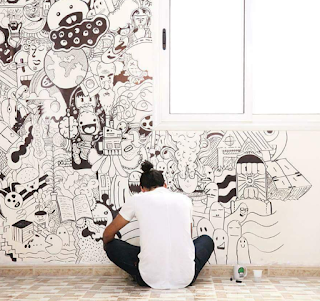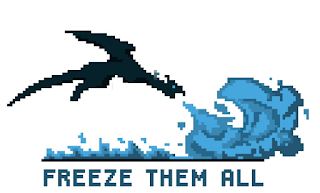 4- Abdullah Hadia
Abdullah is one of today's popular and most unique digital artists in Libya. He is a 28 years old digital artist from Ajdabiya in the north-eastern part of Libya. He is a Civil Engineering graduate from University of Benghazi. He said and I quote "I cannot seem to remember when I first began to draw but I remember that there was a piece of coal and an empty canvas and I think I started from there". I love ancient stories and multi-cultures in terms of languages, dance, colors, patterns, buildings, etc. I am directed into comic stories because it gives me the free well to express my beliefs and interpret life around me. Post the revolution in 2011, my ideas have been crystallized and I was more drawn towards spreading peace and ending violence through my work.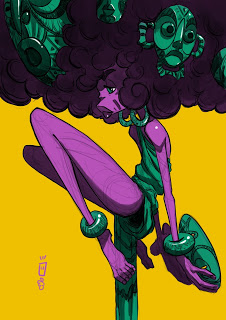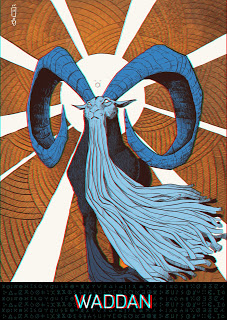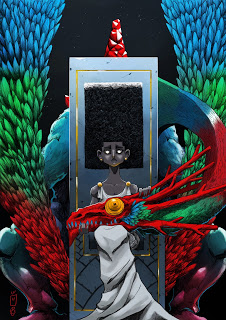 5- Souhaib Tantoush
Souhaib is known for being a caricaturist. Souhaib's drawings are popular for reflecting on the Libyan society in a sarcastic way. He is a law school graduate and freelance artist. He believes that the artist is the best candidate to represent historical eras which can lower the chances of fraud. This is one of his motives to draw. Also, people who receive the work of an artist must get the sense that he belongs with them because he faces the same struggles and issues to a certain extent. He also believes that shedding the light on any negativity in any society can be the first step to fix it. He has done illustrations for Huna Libya organization.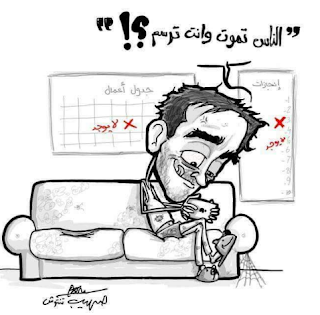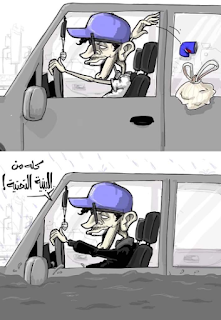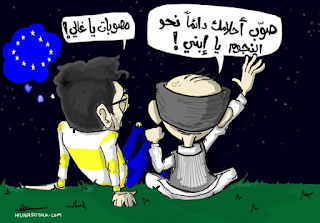 6- Anas BenOmaran
Anas is a 24 years old graduate student and an architect who graduated from Eastern Mediterranean University. He believes that sketching and drawing are two essential keys for any architect. An old saying says that "architecture is the mother of all art". He is known for using digital art to draw human portraits even though he has been always afraid to draw them because it requires a high level of concentration and delicacy. Recently, he managed to make illustrations for his friends and he started from there to practice and it wasn't easy but practice makes perfect. His favorite part is when he makes others smile because of the illustrations he makes for them.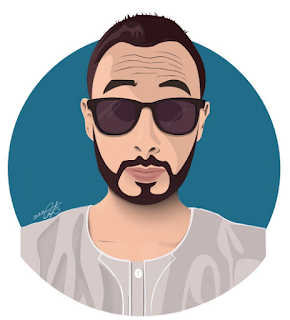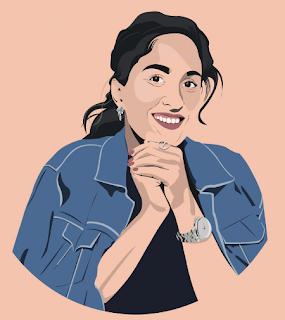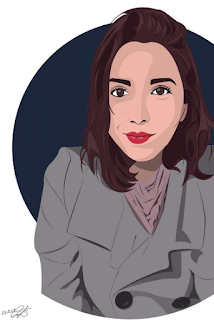 7- Alaa Abudabus
Alaa is a civil engineer who developed his graphic designing hobby 15 years ago. He is the founder and creative director of Bridge Media & PR which is a marketing agency based in Tripoli. He is known for his artwork inspired by the Libyan authentic traditions and vibrant culture. Also, he managed to reflect on the Libyan state of mind in his work in a sarcastic way.  He uses western figures and edits them with a Libyan touch which makes them appealing. His work has been highlighted in many magazines and exhibitions worldwide. His most famous piece " Haja Hurryia" was picked by the Benetoon Foundation based in Italy to be the cover image for the 'Libyan Imago Mundi' International. His work had been exhibited on L'Eclectique Magazine Based in France 2016 and he participated in Aura Exhibition sponsored by British Council Libya in the same year. He was chosen to represent the Libyan Digital artists in Outer circle community, Middle East. He participated in North Africa Pop Art in London 2017. Also, he was nominated as one of the best 10 pop artists in North Africa September 2017. On 2018, he participated in Across Borders Vienna and in retracing a Disappearing Landscape – London 2018. This is part of many achievements in his career as a graphic designer in Libya.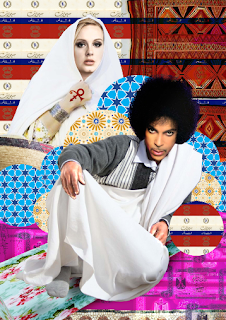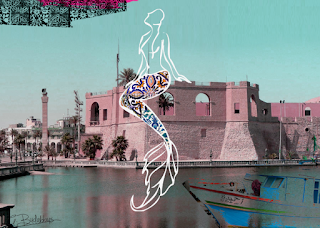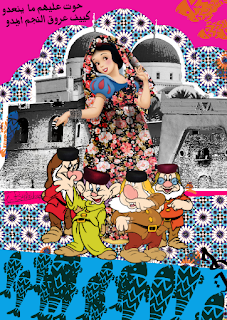 8- Mohamed M. Alzaidie
Mohamed is a 21 years old graphic designer and an architecture student at the University of Tripoli. He works as a freelance graphic designer, animation, and illustrator. He likes his job but he is not always satisfied with the results and it frustrates him. He made graphics for Libyana campaigns, Libya startups expo event, and TEDx youth event in Tripoli in 2017. He did small work in addition to that. He hasn't created a portfolio because he thinks that he still needs to improve his skill and make his work better.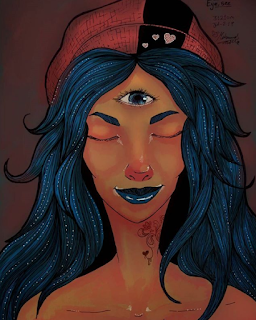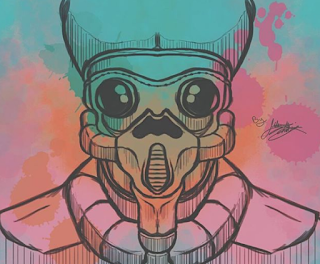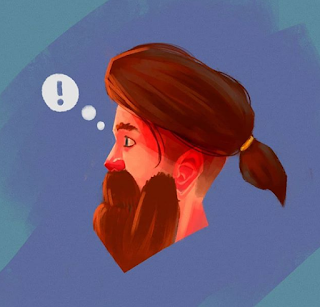 9- Jasmine Zaied
Jasmine or as known on social media by Jazmania or Jazmeens is a graphic designer. Away from social media platforms, she is a 29 years old mother of two. She graduated from IT department and she has a master's degree in Graphic Communication. She was born and raised in Rome, Italy until she got married and moved back to Libya. Her passion in drawing started from an early age, she was first inspired by her uncle who used to draw and she was amazed by his style and the way he expressed his thoughts into a full picture of colors and patterns.
She started her career as a digital artist in 2013; however, she began a long time before that. She is best known when she started a campaign called (#Sheislibyan) and she drew influencing Libyan women from many fields who have managed to make a positive impact in our community and that mainly shed light on her and her incredible work. She showcased portraits of many women with a description underneath each picture. She expresses that she uses art to understand our reality and also to translate the way she feels about certain things to people. She has been mainly known for portraits but she does landscapes too.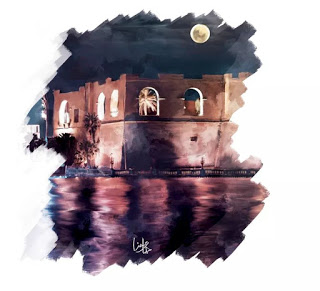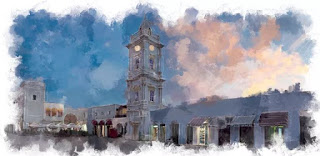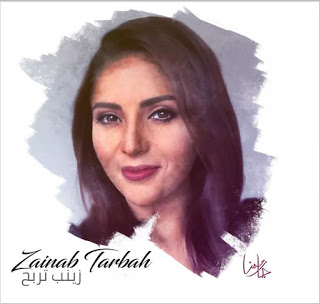 10- Sukaina Asmieda
Sukaina is a 23 years old self-taught graphic designer and illustrator. She is a software engineering student at the Libyan International Medical University. For her, creativity comes in waves. She wanted to be known for a unique style and ready images help her to set the ground for whatever idea she has so that's how she starts to draw and put her picture onto the screen. She began to draw her friends and people from the internet to practice drawing portraits in a very unique way.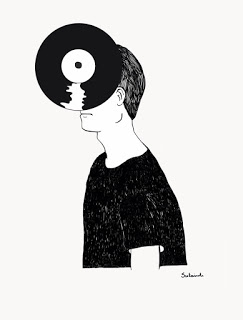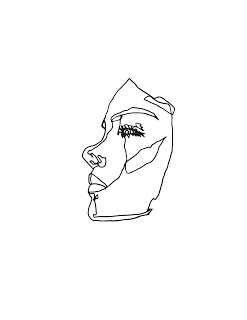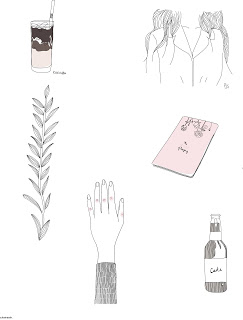 11- Mohamed Be
Mohamed is a digital artist who began to draw when he was only 12 years old. He said that his mom didn't let him go out and play so she gave my siblings and I papers and colors to draw and sketch. He used to be very close into himself and shy so he had a hard time to make friends so he spent most of his time on his own but he began to make digital art in 2012 after he has seen so many artistic work and he began to share his work and receive criticism and correct his work and improve to reach the level he reached. In 2015, he was one of the main artists in Habka magazine which is a comic's Libyan magazine which is the first in Libya. In 2016, he participated in campaign to stop violence against women called Egnes. In 2017, he participated in an exhibition in Benghazi to showcase new artists. The idea from this piece is a representation of him. He hopes to study concept art or illustration.