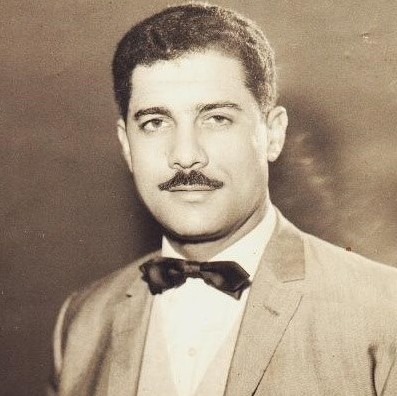 One of the most beautiful aspects of the Libyan culture is how immersed people are in their culture and how much pride they take in showcasing it to people.
The richness and diversity of my home country still leave me in utter awe. The daily experience of discovering new things about my home country, Libya, in different fields is my motivation to continue writing about it.
When it comes to music, I am not an expert; instead, I enjoy discovering and finding new songs and melodies. I recently found myself casually searching for names of different Libyan musicians and composers.
This year, I hope to write about musicians who left a tangible mark on the Libyan musical scene. In a previous and most recent article, I shared the story of a Libyan musician. Al-Aref Al-Gamel, an inspiring career since the early 1900s.
In this article, I share a familiar name with many generations, both old and young. It is about a musician and composer named Salam Qadri. He is one of my mother's favorite Libyan musicians. I remember her vividly humming some of his songs when I was a kid.
Brief Introduction about Salam Qadri
According to information distributed on social media platforms, Salam Qadri was born in 1934. Specifically in Sheikha Zainouba's street, branching from Al-Saffar bakery in the old city of Tripoli. His real name is Abd al-Salam al-Sadiq Abd al-Kadir al-Jaziri. The name he went by in the industry was Salam Qadri. Kazim Nadim gave him the name in 1952. Entering the world of art and music was a dream of his. However, society questioned art as a profession due to social restrictions and traditions. Thus, he decided to go with a pseudonym throughout his career.
Salam Qadri studied at the School of Arts and Crafts. It is where most of the famous names in art, culture, sports, literature, politics, and economics graduated from in Libya. He also excelled in football. He became one of the first-class players and the first team of Al-Ittihad Club (The Union Club). Qadri has two brothers in the artistic scene, Mohammed and Abd Al-Kadir Al-Jaziri. For instance, many people in Libya considered Mohammed's songs an integral part of the Libyan heritage. Many artists chanted his songs. Whether at the beginning of their career or the height of their stardom.
Early Period of Qadri's Career
He began singing in 1952 with the opening of the Libyan Radio. Qadri was introduced by Kadim Nadim and he became a member of the radio band as a musician. His family did not know about it throughout the first five years of his art career. Until his song "Travelled Still – سافر مزال" appeared in 1957. This song became famous and spread rapidly. This song influenced a journalist to search for his picture and publish it in the newspaper Tripoli Al-Gharb. It was put under the title (The New Nightingale – العندليب الجديد).
In 1957, he presented essential songs throughout his artistic career. In 1960, Qadri decided to enter the world of composing to compose the majority of his artwork. He also composed work for many well-known names on the scene at the time. In 1970, he participated in the Arabian Festival in Morocco, and he got first place. He also participated in the Cartage festival.
Important Collaborations & Encounters
He collaborated with the most prominent and vital composers and poets. For example Taher Shaqlia, Ali Al-Sunni, and the composer Abdul Hamid Al-Shaeri and Abdul Basit Al-Badri. One of the crucial collaborations he had was the one with the poet Ahmed Al-Hariri. Both expressed the authentic spirit of Tripoli through their artistic work.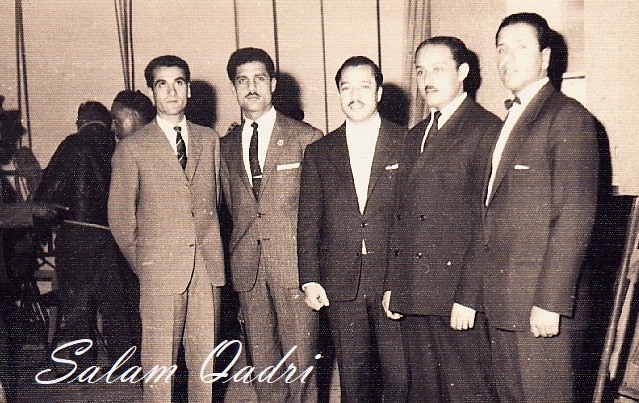 In addition to his cooperation with the most important names in Libya, he had the opportunity to meet several well-known artists. For example, he met the artist Mohamed Abdel Wahhab in Libya. It was when Abdel Wahhab composed and performed the Libyan independence anthem in the days of the Kingdom.
A Legacy That Will Always be Remembered
Salam Qadri presented more than 350 songs in which he composed melodies for big names in the industry. In Libya and the Arab world, such as Ziryab from Tunisia and Mohamed El Mougy from Egypt. In 2013, the Libyan novelist, Dr. Ahmed Ibrahim al-Faqih, wrote a play on the biography of Qadri entitled "Nightingale of Libya". The musical play was presented as the first cultural and artistic cooperation between Egypt and Libya. The play was shown at Al-Hanager Theater in Egypt. Unfortunately, Qadri could not attend due to his health conditions.
The artist Salam Qadri passed away on October 17, 2014, at his home at Al-Sarim Street in Tripoli. He passed away at the age of 80, after a journey of struggle with illness, leaving behind a rich and authentic artistic heritage. he succeeded in being present despite his absence.