The coronavirus COVID-19 pandemic is the defining global health crisis of our time and the greatest challenge we have faced since World War Two. Since its emergence in Asia late last year, and the spread increased drastically throughout the world.
Cases are rising daily in Africa, the Americas, and Europe. We are facing a time we never thought we would have to live and cope with its consequences, a time that is testing humanity and our protentional and capabilities in combating this vicious virus.  
The world is fighting an invisible enemy and leaders have been trying to reduce the rate of its prevalence in many countries, however, some countries have managed to limit it while others are still trying their best.
Countries in the MENA region have managed to work on awareness measures. Youth are visible leaders in this fight because it is our responsibility to reduce the risks of this virus. Under the social responsibility umbrella, Libyan youth have been contributing greatly in this fight. 
In this article, I am shedding light on youth contributions and initiatives and what they have managed to do until today in Libya.  
 
LYBOTICS is a Tripoli based and youth led organization, founded in 2018, which works to promote STEM education and sustainable development in Libya. The team leader is Mohammed Zaid. They have been working on making medical shields to frontline medical staff. They have volunteers who work with them to make the delivery of the shields required quick and easy. LYBOTICS comprises 37 members, whose ages range from 13 to 22 years old. It is important to highlight that Libya is now suffering from an increased rate of infected cases of COVID-19. 
Made N Libya (صنع هنا)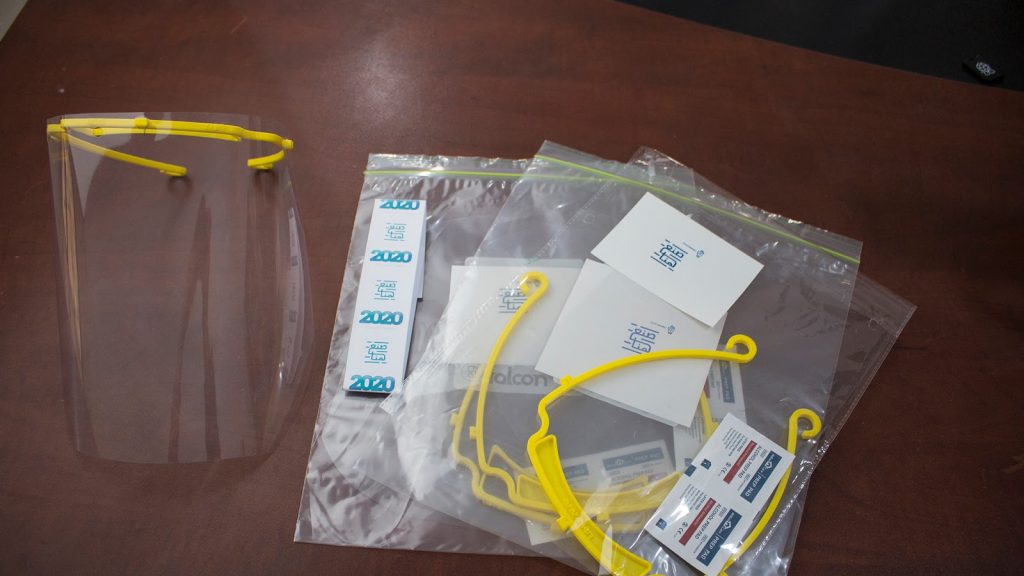 Made N Libya is a project which is part of Abhath Enterprise based in Benghazi and it focuses on Medical solutions especially within the Libyan community in order to encourage local development within the medical field and youth are essential part of this process.
I spoke to Mr. Sulaiman Escandarani – Head of marketing at Abhath Enterprise about the work they have been doing in this project and he has informed me that they have designed and made medical face masks for medical staff in hospitals in the eastern part of the country and have managed to make the amount needed to cover the increasing demand. They also have volunteers who help with the execution process. 

Facebook: madenlibya
Twitter: MadeNlibya
Speetar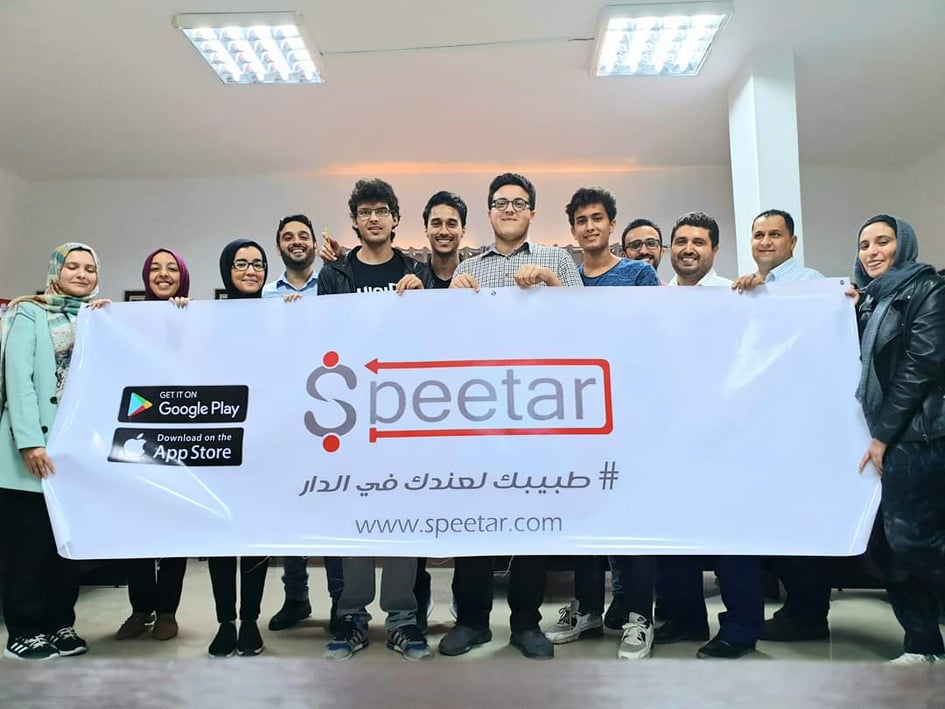 Speetar  was launched earlier this year and is a trial platform on Telemedicine in Libya. It has been developed since 2016 by a team of doctors and medical professionals in collaboration with researchers from Harvard University and Massachusetts Institute of Technology,  which aims to fill the gap in providing the medical assistance required all over Libya with high quality and this technology is considered effective in regions where resources are limited or scarce. 

The first phase has been completed and it is a control centre and triage system to follow COVID-19 cases and it is an application that is used to report on new cases. Now, they are in the second phase which aims to create the platform for telemedicine and electronic health records and family folders to be the first electronic health system in Libya. It was created with the mission to create forms for national expansion in collaboration with Ministry of Health and other related institutions. 

They aspire to provide innovative methods to improve the quality of care in isolated areas. In addition, to reduce the movement struggles of patients from one place to another looking for medical consultation. After the World Health Organization confirmed the ability of the virus to spread from one person to another.
It imposed a threat on the world and especially developing and under-developing countries. The virtual medical assistance provided by Speetar allows possible patients of COVID-19 the ability to reach out to medical faculties to receive the consulting and assistance required in the initial phase.  
Facebook: SpeetarHealth
Twitter: SpeetarHealth
Zero Case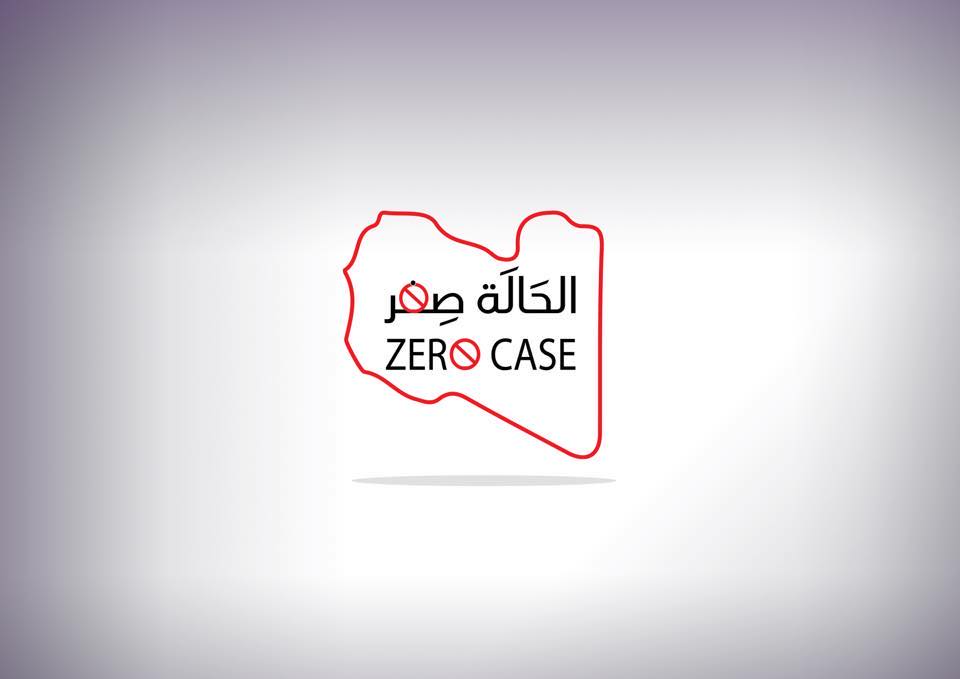 The initiative began on March 13th in Al-Khums city located on the Mediterranean coast of Libya. The media speaker for this initiative, Abdullah Altwer, who provided the information about their mission and what they have accomplished so far to combat COVID-19.
They have done so after getting approval from National Centre for Disease Control. Initially, they got three trainers trained and now, they have over 70 trainers. They divided them into small groups to reduce mass gatherings.
After the first case was recorded, they reduced field work and they reached out to services institutions like banks and treatment plants so they can increase awareness and help them while providing their regular services without getting infected.
With the increase of awareness in many places, they started to shift their work on being active online on Facebook by providing live sessions with using the expertise of many doctors and they opened an awareness hotline for the public in and outside of Khoums district to use it when needed. 
As the number of cases has been increasing, this initiative has been changing and adapting their strategy in tackling the way people would react and deal with the news. They are assisting people can on when and how to use gloves and masks in order to use them effectively.
They targeted many banks within Khums city, they helped with social distancing measures within these institutions and they divided the work among their members. They are collaborating with the Libyan Red Crescent, Khums branch, to sterilize many medical institutions to reduce the spreading of the virus. They work with Emergency units to target volunteers within the city. Volunteers are helping with providing the necessities to locals in case of a complete curfew which was the case in Libya. 
Facebook: Zero.Case.ALkhums
Zimni Jdeed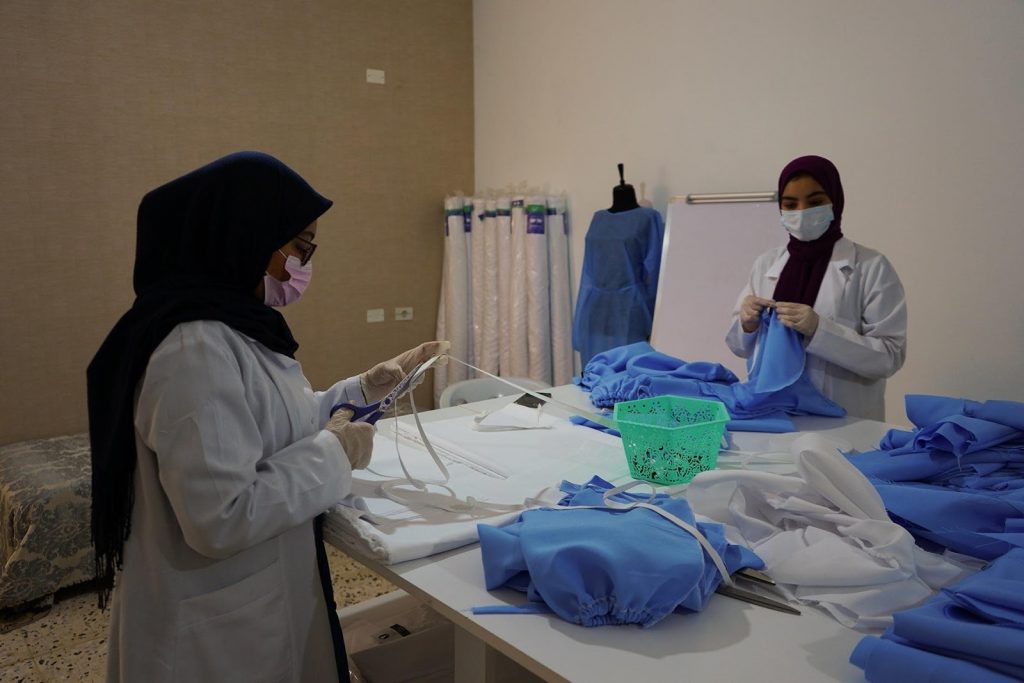 The idea behind making the medical gowns started from Mrs. Hajer Said and her sister, doctors at Al Jala'a Hospital, as they were looking for an association to provide the medical gowns needed as they were facing shortage due to the lockdown forced within Tripoli city which have put great limits on the economy. Zimni Jdeed is a Libyan fashion group which combines the originality of the past with the modernity of the present and it is based in Tripoli.
The group reached out to many people for assistance and the Libyan Fashion Association in order to start making the gowns required and the first batch was successfully sent to Al Jala'a hospital. They are still in direct contact with this hospital and many doctors reached out to them to make the gowns for other hospitals.
They mainly work with Tripoli's central municipality to cover as much hospitals and clinics as possible. However, they have struggles with having access to materials to execute the work but they are managing with other institutions to make things available.
Facebook: ZImniJdeed