Posted on January 25, 2022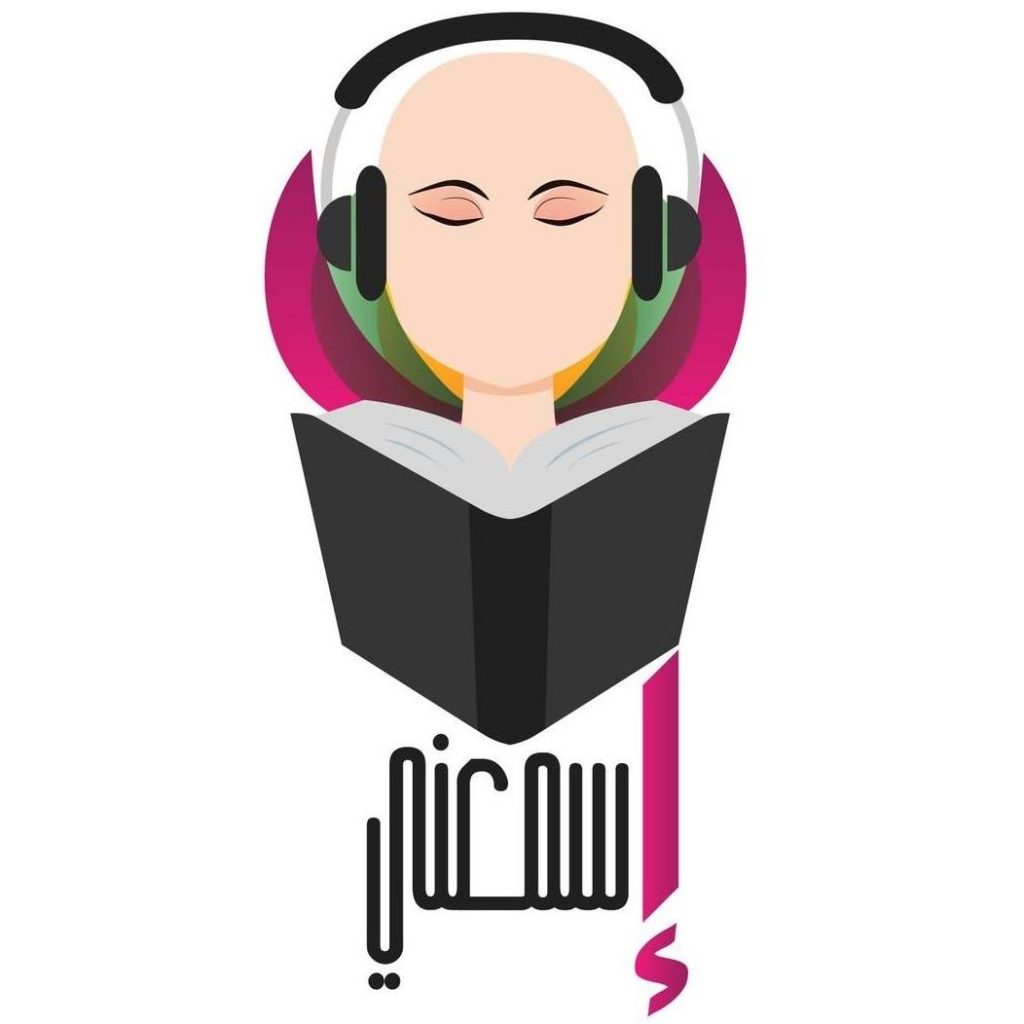 Hear Me Project (in Arabic "مشروع اسمعني"), a project that supports blind people in Libya. It was founded in 2016 by a woman named Khansa, inspired by the Jordanian Project, Matar, which Khansa used to volunteer in. She proposed to the Matar Project founder to start the same initiative in Libya. after receiving approval, Khansa initiated the project with another woman named Khadija Al-Mohalhel.
The idea behind the project is to turn any text work into audio to help the blind in their studies. It developed from a small circle to covering and reaching more people. In addition, support also includes explaining pictures and objects. Especially that sight is not always entirely lost; some still have a partial ability to see things while others are born blind.
For this article,
I had an interview with Asma Warragh, one of the Esma3ni team's prominent members since 2020. She shared with me the details and phases of this inspiring project. In the early stages of this initiative, the founders requested volunteers through their page on Facebook. Among the volunteers was Asma. Gradually, the team increased in members to have seven females. The age of the members varies from high school students to university seniors.
The Project mainly focused on delivering audio support but not exclusively on civic inclusion development. Now, Esma3ni consists of a social media team and curriculums team and aims to implement the activities team soon.
With time, the project began to provide support to blind people from across the MENA region, and the support is in Arabic and English. Since launching, the number of volunteers has been in hundreds, from different countries, including Libya but with a high rate from Egypt. The team also collaborated with Noor Association for the Blind in Libya.
Targetted People & Existing Challenges
The ages attracted through the Project are mainly high school and university students. It is important to note that most university students targetted in Libya are majoring in Shari'a, law, with few students in media. Unfortunately, Libya is short in providing significant support to blind people. As a result, it kept many from majoring in science and engineering fields. Unlike in more developed countries, blind people could read mathematical curriculums given the accessibility to the Braille language.
However, the shortage of Braille printers and curriculums in Libya makes it difficult for blind people in their studies. Especially with lacking an office building for the Project, investing in one remains costly. The printer is available in major cities in Libya, such as Benghazi, Tripoli, and Misurata, and for the blind to access activities and opportunities in major cities.
Regardless of the teams' consistency, the Project still faces many challenges. The team has recently changed the administrative structure of the conducted work to make it more feasible. Thus, the team works on including blind people in society. It has collaborated with the Debate Club in Tripoli to provide opportunities for blind people in their upcoming programs.
Improvements to Esma3ni Project
The team has grown to increase its online activity by providing monthly statistics. The Project is active on Facebook with almost 10K followers, Instagram, and Telegram. Even with audio requests, it is a considerable responsibility s some are last-minute requests. Noor Association requested help from the Project to help them in audio recording for a while, but the collaboration didn't last for long.
Learnings from Esma3ni
There are numerous gains from working on this Project, Asma added. She learned how to give her time to others. For her, to feel that you have managed to help someone and do good in your day is beyond describable. Asma felt satisfied when many people she helped succeeded in their studies.
Future Plans
Since launching, the founder preferred to work away from the spotlight. She considered it exclusively to help and do good without any publicity intended. Now, the social media team aims to increase its activity in the digital space. They hope to provide audio recordings of books, but copyrights remain an obstacle. Soon, they hope to develop a podcast for the Esma3ni Project.
Moreover, the team is working on creating new activities. It has a vast potential to be supported in significant ways and grow into a Non-Governmental Organisation. Still, the project hopes to collaborate with other institutions or individuals.
You can check the work of the Esma3ni project on Facebook for more information: مشروع اسمعني Essma3ni project | Facebook