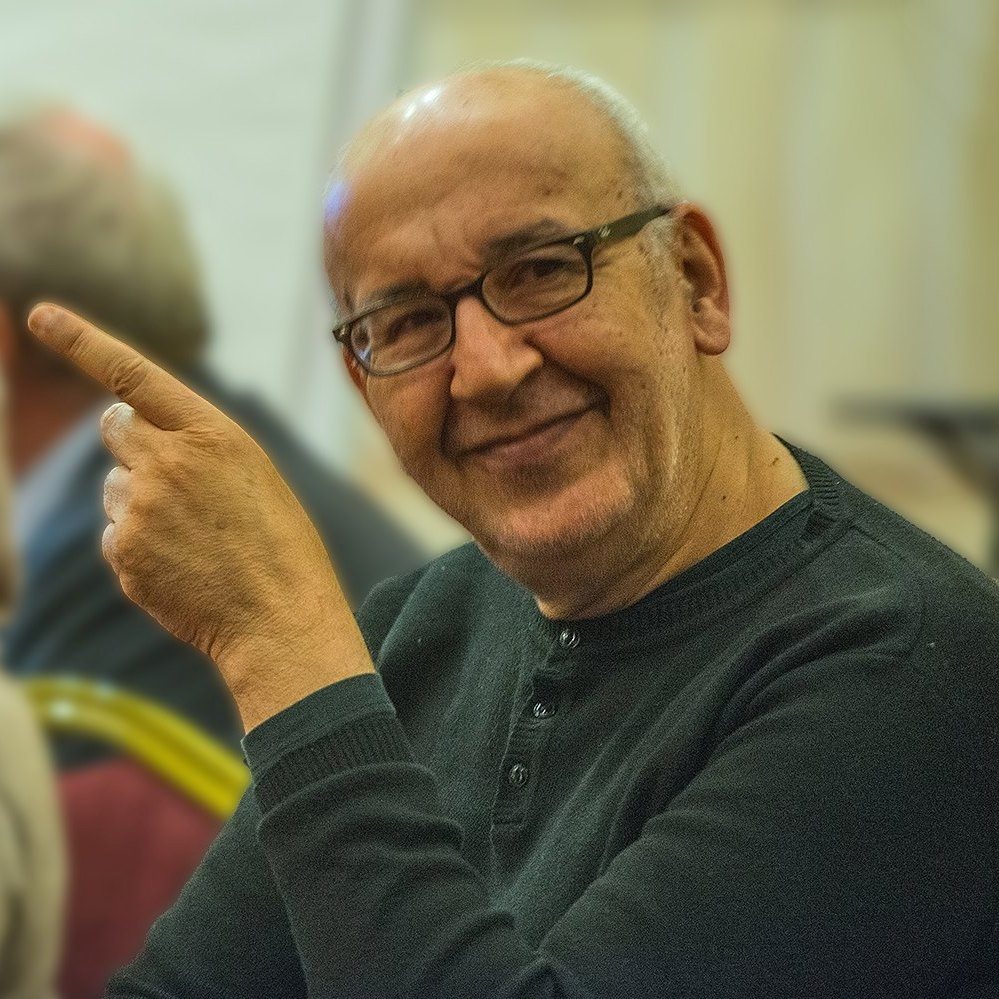 In this life, people come and go. We meet many people for different reasons and there is either a lesson in disguise or a blessing. In my opinion, even the lesson is actually a blessing too. Except, we only realize it later in life when it's maybe too late. This is how life simply works! Mr. B
Some people will stick for the ride. While others will stay for a very short period of time. But their impact would last for a lifetime. It took me a year and almost four months to pay this tribute to the person mentioned in this article.
I hope I am not late and I wish if I did it when he was alive because it would have been better if he read my words. In fact, he was the one who encouraged me to start writing when I was only 16 so I owe all of this to him.
Paying a Tribute
I am writing this article to someone who left a huge impact in me from the first day I met him. His name is Mr. Tarek Baghdadi. Maybe many people wouldn't familiarize with the name but I hope some people do. He worked in the media both in the USA and Libya. Many people in the field are aware of his impact and the great work he left, especially, in Libya. He was my English teacher when I was in high school in 2009-2010. I was fortunate enough to have gotten the chance to be taught by such an intellectual, full of life, and funny teacher like him. It was only a year but its impact is what I carry with me to this day.
———————————-
Mr. Tarek, or as he liked us to call him "Mr. B", was a life changing person and the way he taught me was very unique and different from the typical way of teaching. His class was my favourite and I looked forward to it on a daily basis. I thought of all the ideas and discussions we would have in class and it was a vibrant environment. It was not only a class but an experience of its own. He helped me see life from a different lens.
Through his lessons and words, I discovered myself. Also, I learned how to be hopeful, compassionate, and strong. Sadly, we lost Mr. B on March 30, 2020 after struggling with his health for a few years which caused a stroke. I think we are never ready when we lose a dear person, it was a shock during a very critical time in my life and I still cannot believe it.
Lifetime Lessons
Although he taught me for one year but I kept my communication with him even after that year. I remained connected with Mr. B until he got very sick in 2018. It was around the time I was preparing to leave to France to begin my master's studies. I considered him as a godfather and he truly was. He was always there to give advice whenever needed. Through the 8 years span, he never forgot my birthday! Out of the blue, every year he would send me a message to wish me a happy birthday.
"You will get to places, young lady" was what he always used to tell me whenever I was confused about a certain step in my life. I carry this sentence with me as a reminder. His guidance and support will always be remembered. Mr. B was a personality that we don't get to meet or come across often in life. If you did then consider yourself very lucky. Sometimes, I still cannot wrap my mind around the reality that he left this world. It was way too soon and it is a great loss.
In My Memory
I remember last year, a few months after he passed away, I was walking with a friend here in Paris and I saw a man who looked exactly like Mr. B. My heart sank and my steps went faster, for a second, I forgot that he is no longer with us. Until I stopped and looked at the man only to realize that it wasn't him. It is a reality I am still coping with. However, I am still sad because I haven't gotten the chance to sincerely thank him for everything.
Mr. B,
thank you for changing my life, for inspiring me and those who knew you. Thank you for all the jokes and the smiles you put on everyone around you, far and near. Thank you for all the lessons, guidance, and encouragement. Thank you for believing in me when I even didn't and when I was in doubt! You used to tell me "I wish if I could clone you" and you never knew how it made me feel. Your words mattered.
I still use your line "It is for me to know and for you to find out". I wish if you were still around to read my blog and to see how far I have come from that 16 year old confused teenager to the woman I am today. I am deeply sorry for not taking the time to thank you personally. But I hope you knew deep down that I am thankful to you for everything. I always pray you rest in peace.
Your student,
Malak