Posted on September 27, 2019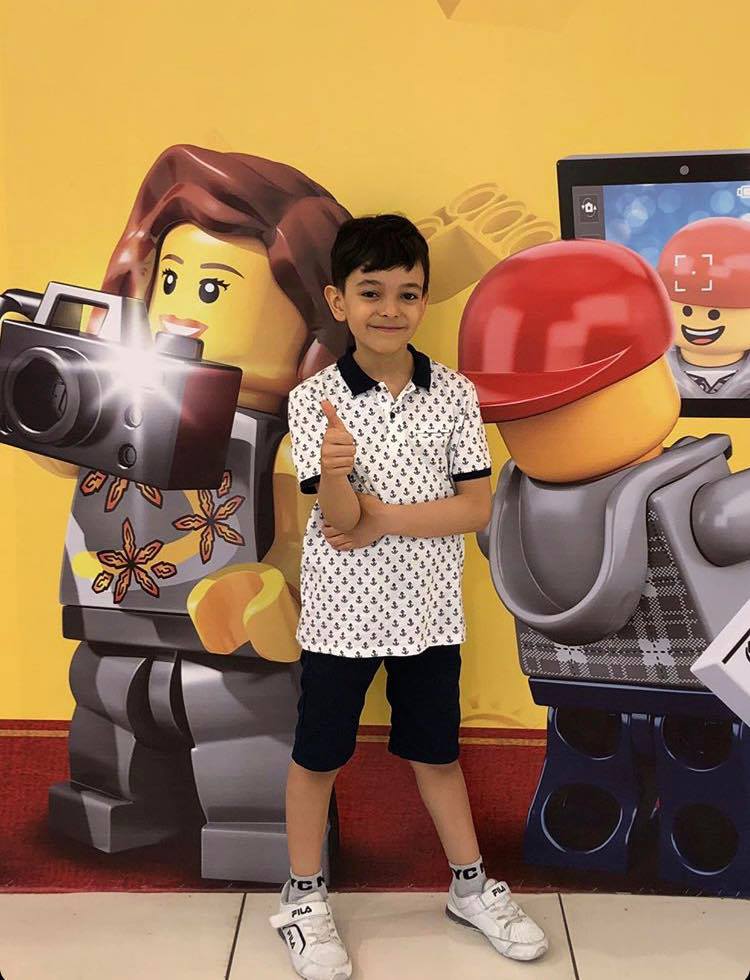 A couple of months ago, a friend of mine shared an Instagram account on his story of a young boy named Mohamed. I was curious to find out what this young boy does especially on Instagram that made someone else share his content on his story and spread it so more people can see him. Once I opened the account, I was amazed to know that Mohamed is a YouTuber and he is only 9 years old. He shares short videos on his Instagram account and I was amazed by how intellectual and mature he was although he is only 9 years old. He shares positivity and good lessons based on true stories and I knew that I had to interview him for an article so more people can discover him and be inspired by his energy.
When I reached out to Mohamed, he was very welcoming of the idea and I asked him some questions to understand why a young boy decided to use YouTube to share positivity instead of doing what most kids of his age do. He told me that he is in 5th grade now and he likes to read, play sports, and play games and I quote ''that help you develop various skills, such as Lego and Minecraft''. His favorite sport is kickboxing and I noticed a video he shared on Instagram of him during his kickboxing practice. He also likes horse riding and swimming.
His English is excellent and he is very intellectual and expressive so I asked him how he learned the language quickly and they ways he used to develop it, he replied '' I learned to speak English through reading and watching TV and through LOTS of practice". He uses English with his family at home as they all speak English and he uses English with his friends at school. It is amazing to know that his parents are raising him in a way that shows Mohamed's love for learning and discovering and they are giving him his space to grow and develop as an individual and expand his horizons through the use of the cyber web in the best way possible.
He started Mo Enlightens three months ago in June. He had other channels when he was a lot younger but those were just for fun and his current channel is the official one. His parents were very supportive and they found it as a way for Mohamed to discover more about himself and help others along the way too. The aim was and will always be to benefit others and himself. He tried to make as much time as possible for his YouTube channel because he hated to stay away from his supporters and also, the fact that he got used to them and it is much easier during the summer. For the content, he likes to vary and combine, we all bring in some ideas to come up with the final piece together.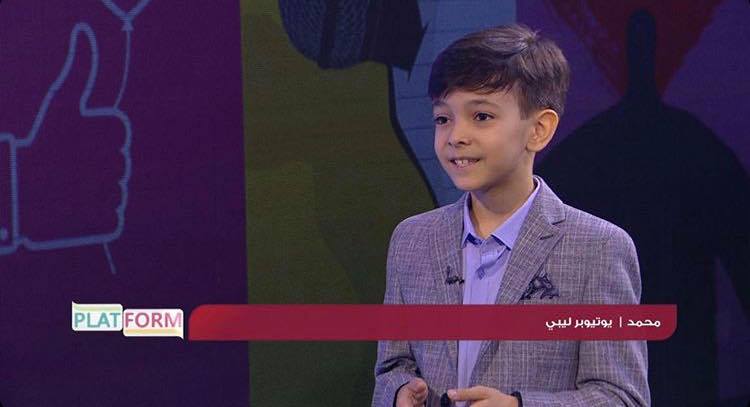 A few days ago, he had his first TV debut on Libya Alahrar interviewing him on his YouTube channel and his journey as a young positive content creator. His initial thought about the studio that he was amazed by the studio and he said that as children, we always wonder how this whole TV thing worked but it is his way of coping with this experience by observing his surrounding. When I asked him what he sees himself with Youtube, he said that technology is changing fast so there may be other things by then but YouTube has been there for so long which makes it so great but it is only the beginning. His message and I quote "to adults is to invest in their children for there they are the future and for children, don't waste time, have fun by learning, creating, exploring and experiencing new things. We are the future and the change the world desperately needs''.

I would like to thank Mohamed for his time to be featured in this article. I am proud to know that we have amazing children like Mohamed in Libya who want to develop and learn and also, enjoy their time as kids. Personally, I got so inspired by him and I am sure so many did too.
You can check his YouTube channel: Mo Enlightens Also, his Instagram: mo_enlightens