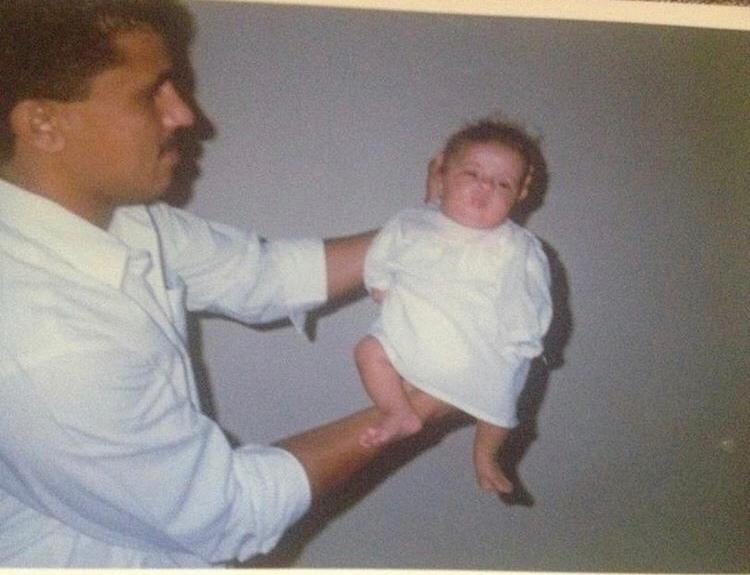 Father's day is an opportunity for many people to reflect on their relationships with their fathers. Of course, not all fathers work hard to be great and good fathers to their children. Indeed, it left many mothers being the father and mother figures simultaneously, either single or married mothers. However, it can be hard on those grieving the loss of their fathers, missing fathers, or those suffering from illness or imprisoned for speaking up the truth to celebrate father's day.
Growing up and in communities in the region, we never had father's day; it was always the mother to have a day to celebrate her. Many countries in the MENA region celebrate mother's day in unique and memorable ways. However, only in recent years and with the use of social media, father's day become a day celebrated within the community. Not in the same sense as mother's day, but many people began expressing their feelings on father's day.
For my father, I constantly revisit all the memories I had and still try to have with my father regardless of distance. I learn so much from my father and always look up to him. Growing up, I remember sitting with my father watching TV to connect with him. We always have conversations, and he always puts a smile and laughter on my face. It is his love language to make my siblings and me laugh. My father was and is always there when I needed him.
He taught me to be resilient, depend on myself, and look for solutions. In hard times, I learned from him how to remain poised and handle challenges logically. I realized mom and he sacrificed so much so I could be the person I am today and have a life full of memories and potential. My mom always says that I am much like my father. I am happy to be thought of in this way.
I admire baba's strength, kindness, and determination. My father is always determined to ensure that we have everything but also to be independent and pursue our dreams. He has been my number one supporter since I was a kid. He always supports my dreams, vision, and crazy ideas. Baba would always offer an ear to listen, and his wisdom would make things easier. He always got my back, and I will always cherish my memories with him so dear to my heart.
I celebrate baba daily and am so blessed to have a father like him. Thank you, baba, for your endless support, trust, kindness, love, and all the lessons I learned from you. To my dear baba, I wish you a lifetime of health, comfort, and peace.